My niece and sister stayed with us over the weekend to make all sorts of goodies for Christmas. We baked and made treats. We made crafts and laughed and chatted til wee hours in the morning.
I woke up this morning sleepy-eyed but determined to serve a breakfast that everyone would love and remember from our weekend together. The only problem was that I had very limited time to get breakfast on the table.
I know how much my niece loves cinnamon rolls and so I got a bit creative. It's probably not the safest thing to do with limited time, but that's sorta how I roll.
I decided to make cinnamon roll biscuits.
Within just a few minutes, my kitchen was filled with the unbelievable smell of fresh cinnamon rolls and coffee.
Believe me, it was an automatic draw for getting everyone into the kitchen for breakfast.
Here's how I made them.
Start with my recipe for Southern Buttermilk Biscuits. Roll them out on a lightly floured surface and then pour your melted butter on top.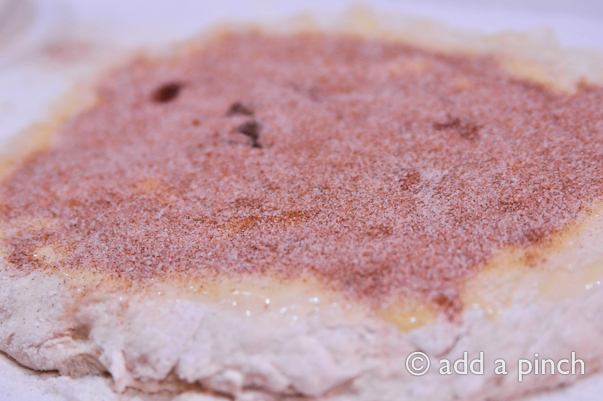 Spread your melted butter over the top and then sprinkle liberally with a mixture of cinnamon and sugar.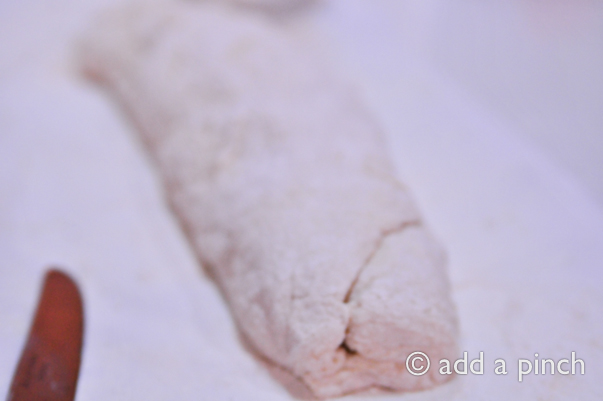 Roll your dough and then slice into two inch slices.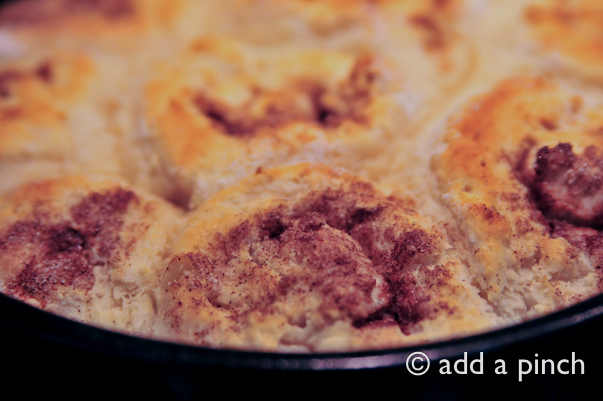 Place into a buttered round cake pan and bake until lightly golden brown. It takes about 12 minutes in my oven.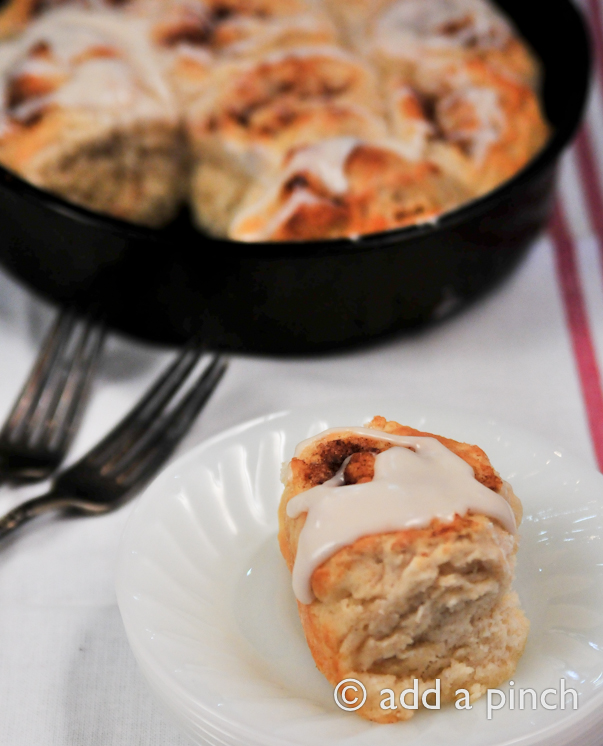 As your cinnamon roll biscuits are baking, mix your glaze so you can drizzle it over them as soon as you take them out of the oven.
Here's the recipe for my Cinnamon Roll Biscuits. I hope you love them as much as we do!

Cinnamon Roll Biscuits Recipe
A simple, quick and mighty delicious recipe for Cinnamon Roll Biscuits!
Author:
Robyn Stone | Add a Pinch
Ingredients
2 cups self-rising flour
2 pinches salt
1 pinch sugar
3 tablespoons shortening
½ cup buttermilk
½ cup whole milk
1 tablespoon ice water
1 tablespoon butter, very cold
For the filling
3 tablespoons butter, melted
3 tablespoons cinnamon
3 tablespoons granulated sugar
For the glaze
1 cup confectioner's sugar
2 tablespoons milk
1 teaspoon vanilla
Instructions
Preheat oven to 475 degrees F.
Butter a round cake pan or skillet and set aside.
Cut shortening and very cold butter into dry ingredients of flour, salt and sugar with a pastry blender.
Slowly pour milk and water into your dry ingredients. Mix lightly.
Pour dough onto a lightly floured surface and gently pat into a rectangle about ½ inch thick.
For the filling
Pour melted butter on top of biscuit dough. Spread to make sure it reaches the edges of the dough.
Mix together cinnamon and sugar and sprinkle on top of melted butter.
Roll dough beginning at the long edge until a log of dough has been formed.
Cut dough into rolls about 1½ - 2 inches thick. Place slices into buttered cake pan.
Place pan into oven and bake for 10-12 minutes, or until lightly browned and cooked through. Do not overbake.
For the glaze
Mix together all ingredients and drizzle over cinnamon roll biscuits when removed from the oven and still hot.
I'm thinking I might make these again in the morning. And maybe even the next.