Jump to Recipe • Print Recipe
Enchilada Sauce makes a staple ingredient to keep on hand for quick meals. Get this family-favorite easy homemade enchilada sauce recipe.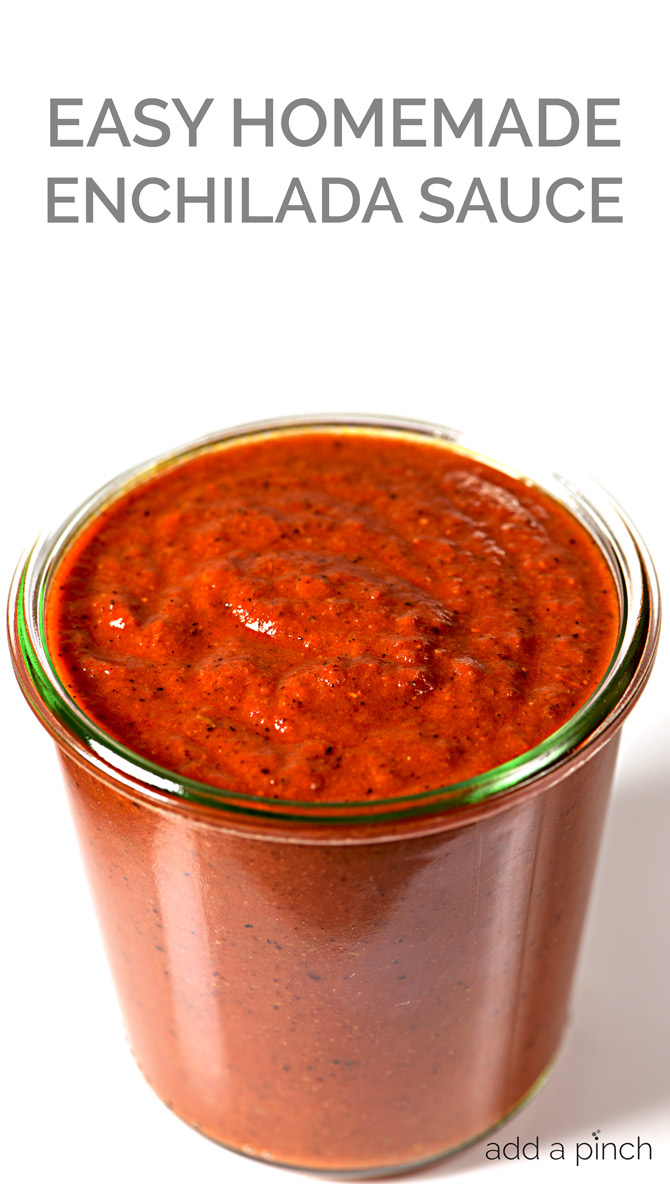 My family absolutely adores enchiladas – whether it be my chicken enchiladas or my super simple enchilada casserole – it is something that I can always depend on them devouring. And don't get me started on how quickly my beef enchilada sauce disappears. Mercy! I think one of the secrets to why they love it so much is this incredibly easy homemade enchilada sauce that I make.
This enchilada sauce is so simple to make and uses ingredients that I always have on hand in my pantry. Since it comes together quickly, it is a recipe you can easily make as you need it, storing any remainder in the refrigerator for a later use. And since we use it so often around my house, I've learned to just make sure I keep a supply!
My recipe listed below makes 4 cups of enchilada sauce, but it can easily be divided if you need less or multiplied if you need more!
To make it, I simply add my vegetable oil and all-purpose flour to a medium sauce pan over medium heat. I use my whisk to make sure that it is well combined as it is cooking.
If you need a gluten-free option for making your enchilada sauce, you can substitute gluten-free flour in place of the flour listed.
Once the oil and flour are bubbly, I whisk in the chili powder and chicken stock, making sure that they are combined really well.
Then, I continue on adding in the crushed tomatoes, oregano, and other dried spices, brown sugar, salt and pepper.  Once you have added all of the ingredients, you can adjust to your preferences. For instance, you might want to increase the amount of chili powder if you are looking for a spicier enchilada sauce, etc.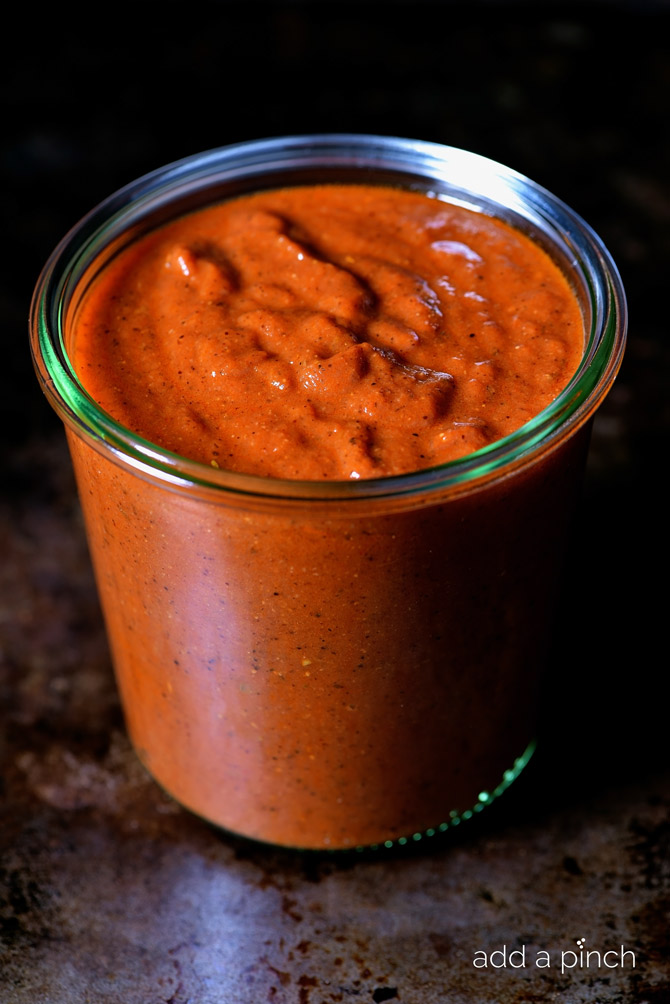 In the past I've had questions about using fresh garlic and minced onion in place of garlic powder and onion powder in the recipe. You absolutely can do that! It is fabulous, but does not have the same storage ability as using dried spices in this recipe. I would recommend only using fresh garlic and onion if you are making the sauce to use immediately and eaten within three days. The recipe as listed will keep well in the refrigerator for up to two weeks.
So, here's my super easy homemade enchilada sauce recipe. I think you guys are going to absolutely love it!

Enchilada Sauce Recipe
Enchilada Sauce Recipe - Enchilada Sauce makes a staple ingredient to keep on hand for quick meals. Get this family-favorite homemade enchilada sauce recipe.
Author:
Robyn Stone | Add a Pinch
Ingredients
¼ cup vegetable oil, canola oil, or melted coconut oil
¼ cup all-purpose flour
3 tablespoons chili powder
1 cup chicken stock
1 (28-ounce) can crushed tomatoes
1 teaspoon dried oregano
1 teaspoon cumin
1 teaspoon garlic powder
1 teaspoon onion powder
1 tablespoon packed brown sugar
½ teaspoon Kosher salt
1 teaspoon ground black pepper
Instructions
Add oil and flour to a medium saucepan over medium heat. Whisk together to combine. Whisk in remaining ingredients. Taste and adjust spices based on your preferences.
Pour remaining enchilada sauce into an airtight container and refrigerate for up to two weeks.
Enjoy!

Robyn xo

From the Add a Pinch recipe archives, originally posted October 2013.