Now that I've planned our Thanksgiving menu for our main course and delicious desserts, I like to add in favorite appetizers and snacks. These are a few of my favorite, easy to throw together dishes that are great starters before the Thanksgiving meal and make great snacks for watching football games, decorating the tree, and other family favorite traditions.
Savory Starters and Snacks
Simple Stuffed Mushrooms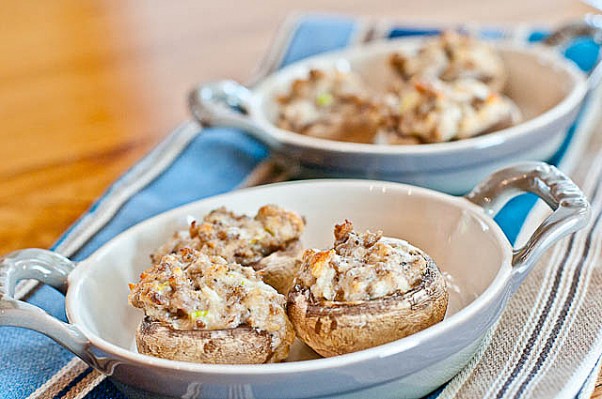 Simple stuffed mushrooms always are a crowd pleaser and are so easy to prepare! Mix up the ingredients and stuff your mushrooms ahead of time. Then just pop them in the oven for an oh so easy, impressive appetizer.
Hot Pimento Cheese Dip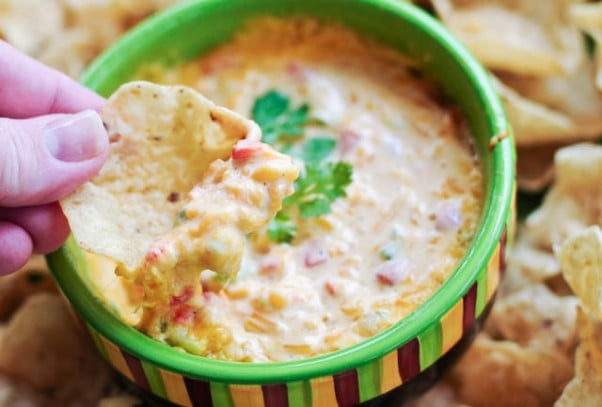 Pimento cheese and Southern get togethers go together like peanut butter and jelly. Warm it up for Hot Pimento Cheese Dip and you've landed on a goldmine for a warm dip! Grab the tortilla or corn chips and stand back. This goes fast!
Hot Chicken Dip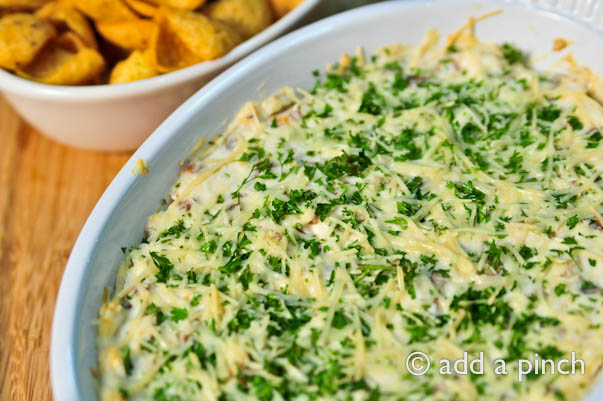 I shared this Hot Chicken Dip recipe yesterday and have to tell you, Lori from Recipe Girl had a great suggestion. Use left over turkey in place of chicken for a great dip to serve while watching the game later during the day on Thanksgiving!
Baked Bree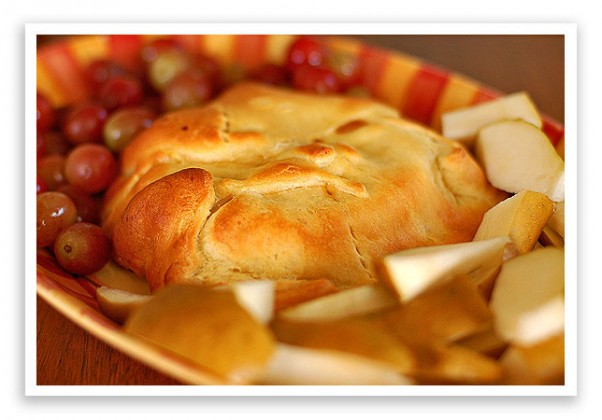 Baked Bree is always a favorite during the holidays when friends stop by or as an appetizer before the meal. Served with grapes, crackers, and some apple slices, it just gets even better. Take a look at this recipe from She Wears Many Hats to see just how simple this dish is to make! But shh… we don't want everyone to know how easy it is.
Garlic Chicken Puffs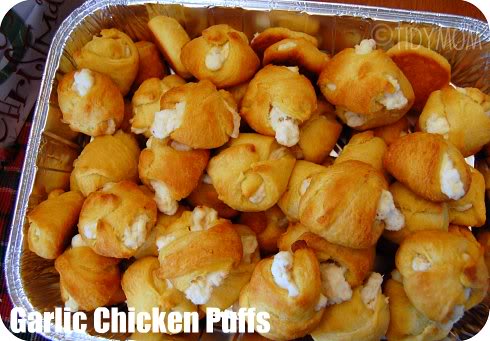 These Garlic Chicken Puffs from TidyMom would also be wonderful with leftover turkey if you want to serve for a snack supper on Thanksgiving or make to serve during the holiday weekend. Wouldn't that be wonderful?
Now, let's talk about some dips that are served cool or even room temperature.
Simple Caprese Skewers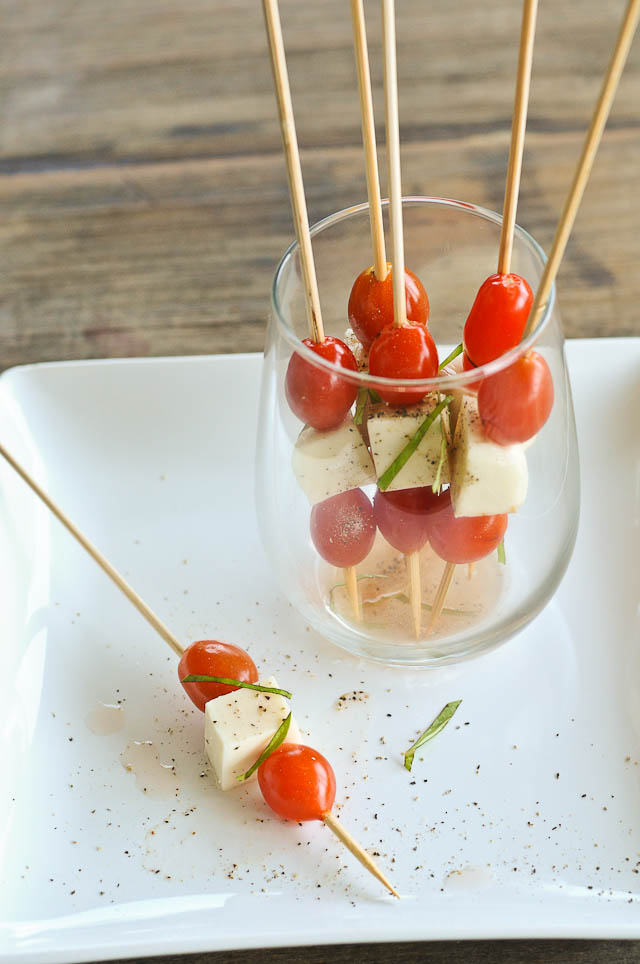 These gorgeous bites are fun to serve and are so easy to put together ahead of time. Simple Caprese Skewers go together in no time flat. Rather than using pricey mozzarella balls, just cube your cheese and slide onto toothpicks or skewers with grape tomatoes. Children love these, too!
Sweet Savory Prosciutto Cups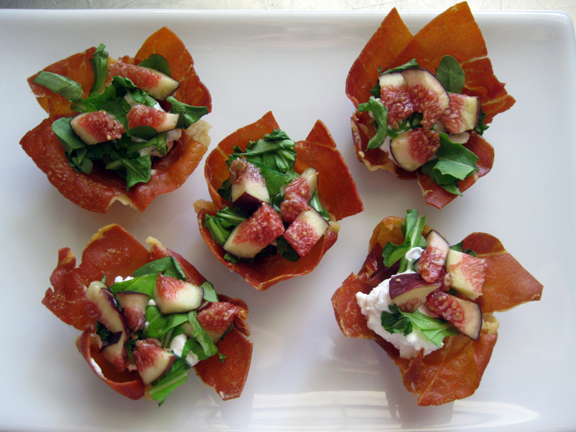 Simple, delicious and gluten-free, these prosciutto cups from Wenderly will certainly be a welcome addition to start your Thanksgiving meal.
Spicy Rosemary Roasted Nuts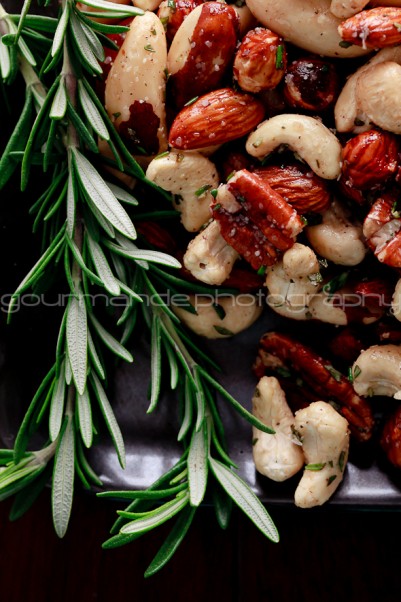 Roasted nuts make a perfect, easy little nibble to have on hand for guests. These spicy rosemary roasted nuts from Gourmande in the Kitchen are just as beautiful as they are delicious.
Sweet Starters and Snacks
Ready for the sweet stuff?
Cookie Dough Dip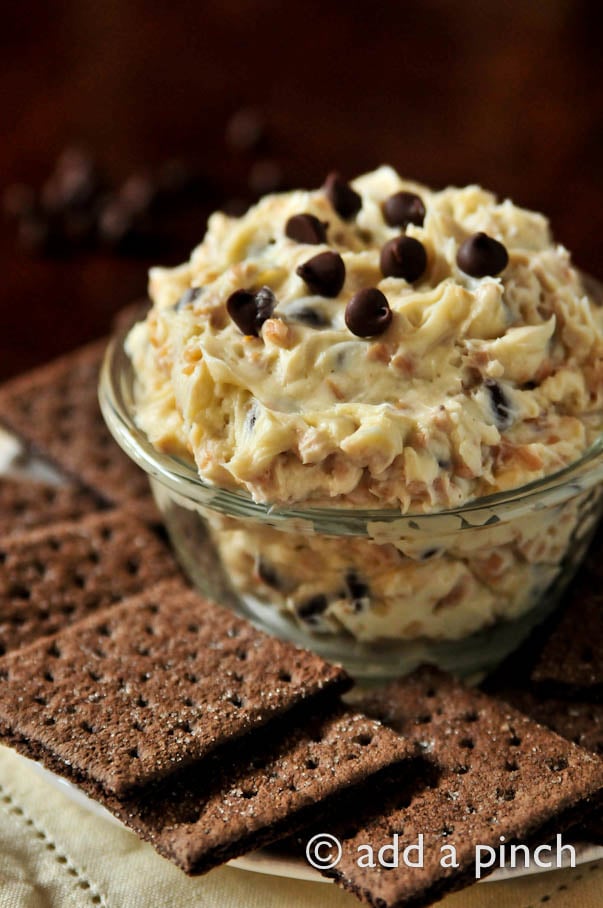 Now, this Cookie Dough Dip will surely be one of the stars of your Thanksgiving weekend! Serve it with apple slices, graham crackers or pretzels.
Spiced Caramel Apple Dip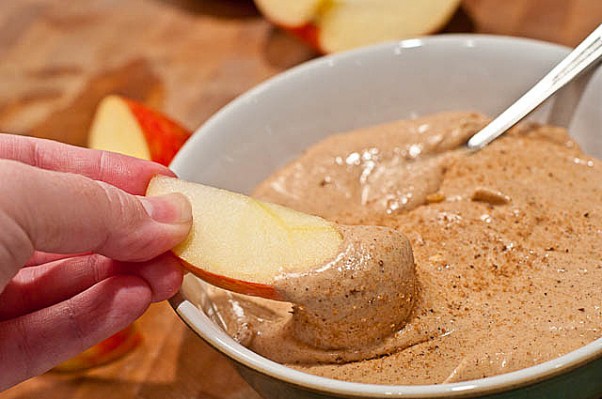 You are going to LOVE this Spiced Caramel Apple Dip for the holidays! You can easily adjust the spices to your preference or omit them all together, except for the vanilla – it's a must! YUM!
Chocolate Peanut Butter Snack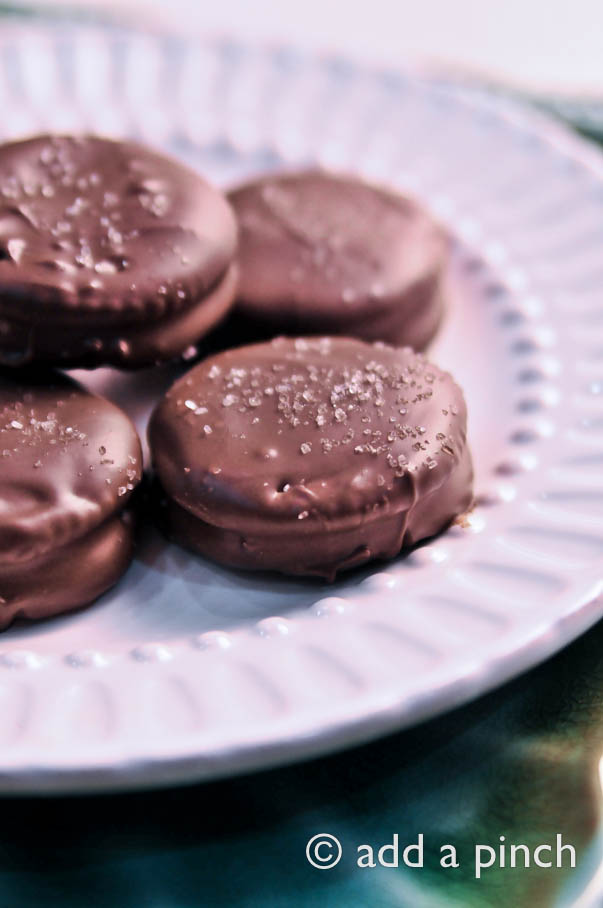 Grab a glass of milk for these super simple, scrumptious Chocolate Peanut Butter Snacks. I'll tell you though, they disappear in seconds!
So, what are your favorite starters and snacks to serve during the Thanksgiving weekend?