Jump to Recipe • Print Recipe
Peanut butter recipes are some of my favorite. That's been the case since I was a little girl and Daddy would always let me draw my initial with a knife in a fresh jar of Jif.
I also have an affinity for a little diddy about peanut butter, too.
Peaaaa-nut. Peaaaa-nut Butterrrr. Jelly.
Peaaaa-nut. Peaaaa-nut Butterrrr. Jelly.
That song always comes to mind when I start thinking about peanut butter.
I know, I know. I probably should seek professional assistance since I only think of songs we would sing on the playground in third grade when thinking of peanut butter.
But truthfully, you all should just see the days that I actually burst into the song.
It's rather comical, I feel sure.

Grandmother always told me, "God gave us each unique talents, skills, and gifts. It is our gift to Him when we use them as He would like."
So my friends, since that's the case, and I know that being able to sing beautifully is not one of the gifts that He bestowed on me, I really should just hum softly and sway. Because you know, dancing wasn't a gift I received either.
Rather than making my family's ears ache with my singing, today I'll give them a few treats instead.
Here are 10 of my favorite peanut butter recipes I think you might enjoy, too.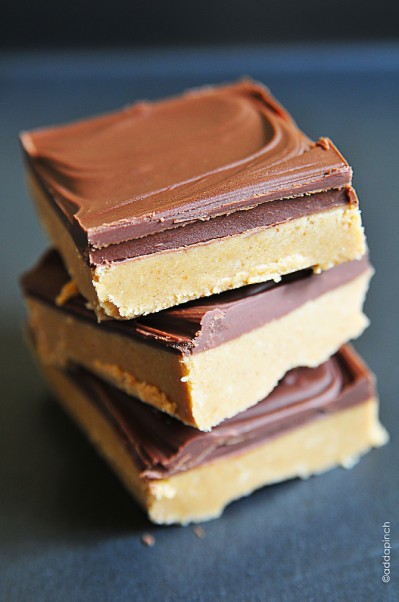 These bars are simple to make and scrumptious to eat! I bet they'll quickly become a favorite treat! They sure have for my family!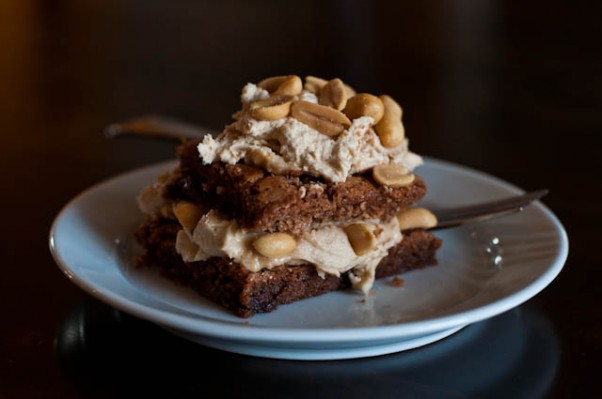 Moving right along with the chocolate and peanut butter recipes addiction, I think you'll love this Fudge Cake with Peanut Butter Frosting. The addition of cocktail peanuts really does take this little treat over the top!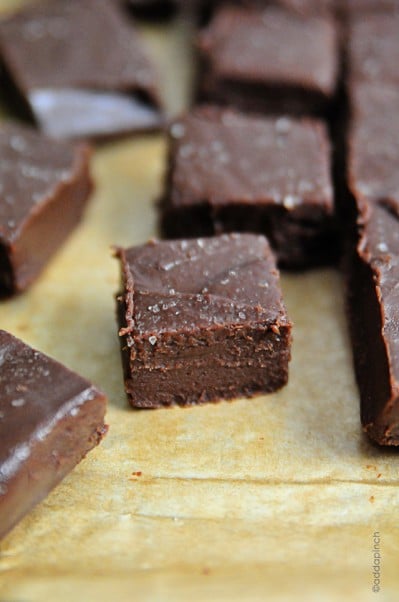 Okay, you absolutely neeeed this fudge recipe in your life. You'll thank me for it. Promise.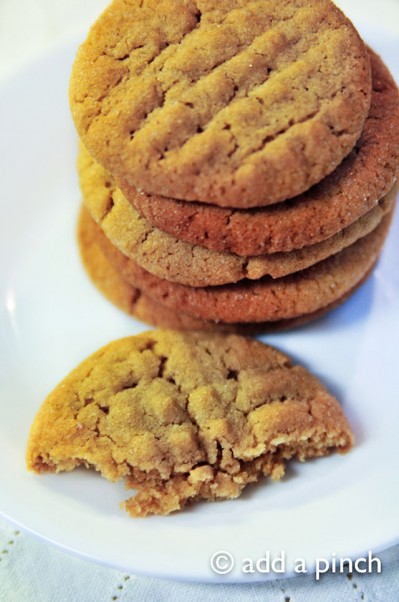 Peanut butter cookies are one of my husband's favorites and I have to confess – mine, too. This recipe is my go-to cookie recipe that just works like a charm to get that peanut butter fix!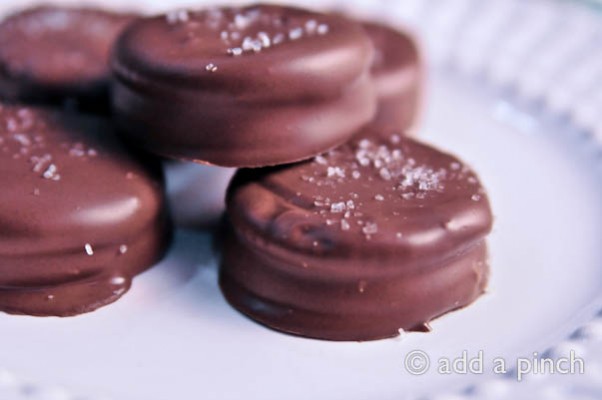 Oh my goooossssh! These chocolate peanut butter crackers are absolutely addictive. So easy to make and disappear just as quickly. Promise. Don't skip on the sprinkle of sea salt on top. Oh my!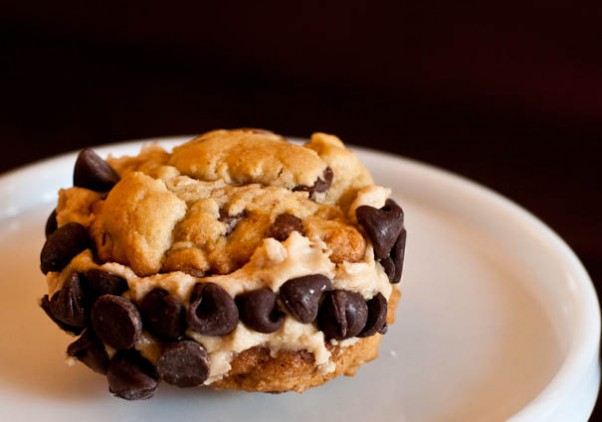 If you are looking for a special treat, then this is it! Especially for those who love chocolate chip cookies and peanut butter. Yum!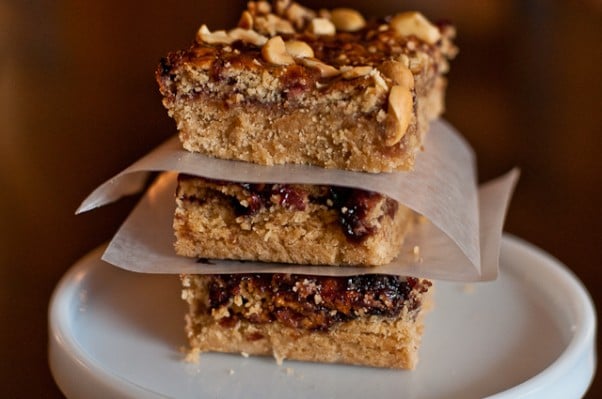 So, this is the treat that makes me absolutely want to forget we agreed I wouldn't sing about peanut butter and jelly. The perfect little afternoon snack for kids or to pack in their lunch boxes. But you know, it's also the perfect little treat for Mom!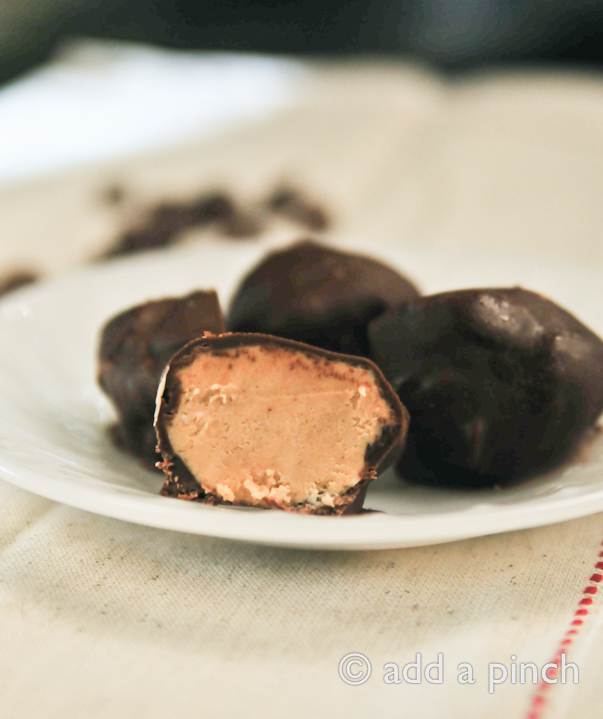 You know, it just wouldn't be right to talk about peanut butter recipes and not include these in the list. It is the perfect peanut butter and chocolate lovers' treat!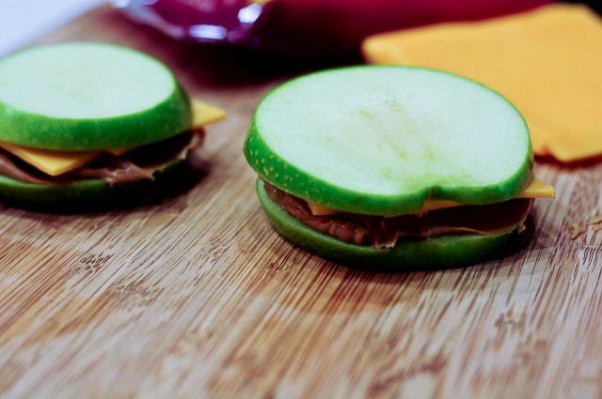 A favorite snack from my childhood, these applewiches are still a favorite! Quick and delicious. A must-make on this list of peanut butter recipes.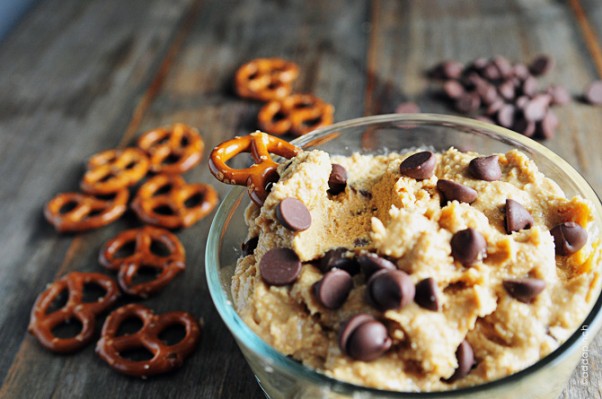 Okay, now this… this just needs to be something you make and soon.
So, those are my 10. What are your favorite peanut butter recipes? I'd love to know!
Robyn xoxo