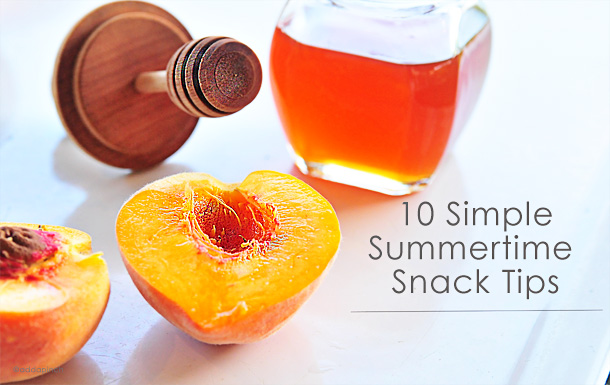 When summer starts in Georgia, we do everything we possibly can to beat the heat and humidity right up until football season is underway. I have ten summertime snack tips that definitely help us. These work while we're at the lake, the beach, hanging out at the pool, camping, or on our back porch. Many of these work wonderfully for children and even for entertaining. But overall, they are definitely simple, and I think they are smart as well.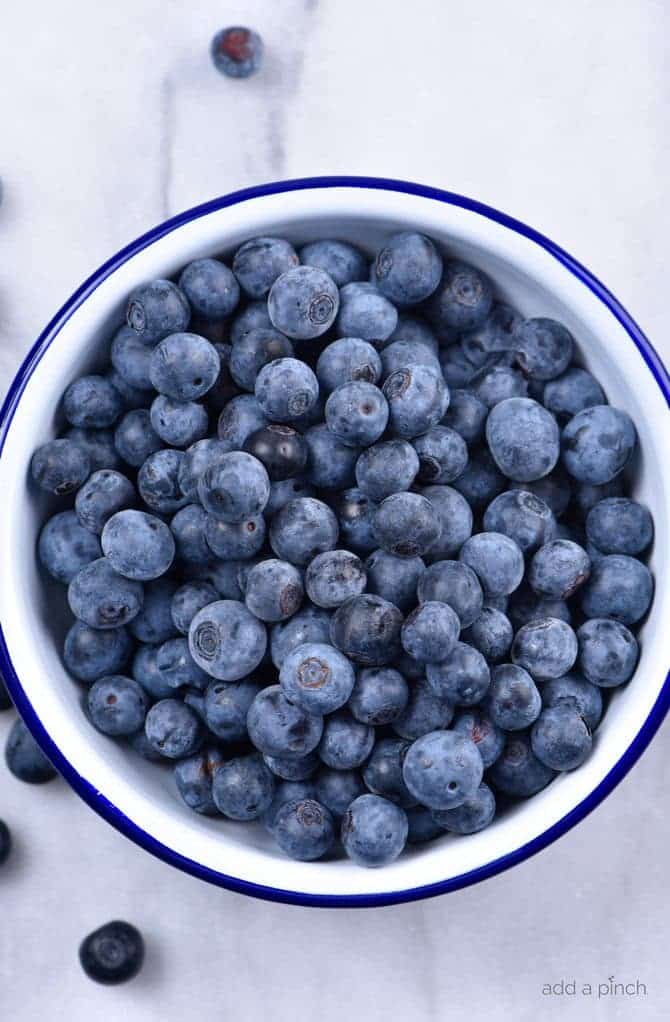 1. Keep fresh fruit ready
Fruit is by far one of our favorite snacks during the summer. Keeping a nice stock of fruit that has been cleaned, prepped, and is ready to be eaten always seems to help. From bunches of grapes to watermelon, pineapple, strawberries, blueberries, apples, and fresh peaches, the more fruit we keep on hand, the more likely my family will turn to it as a healthy snack.
2. Freeze fruit
One way I love to keep a fruit snack ready for impromptu afternoons outside or for when friends visit is to wash and dry fruits and then store them in the freezer in snack-sized zip-top containers. They are amazingly refreshing when you bite into them (especially grapes!), so I like to keep a lot of these when we're traveling, too!
3. Make popsicles
Halved and then frozen bananas make wonderful fresh-fruit popsicles! Simply peel the bananas, cut them lengthwise into two equal pieces, add popsicle sticks into the bottom, place them into a zip-top freezer bag, and leave them in the freezer until well frozen. For an extra-special treat, melt semisweet chocolate chips in the microwave and dip the tops of the banana popsicles into the chocolate and then add colorful sprinkles.
You can also puree fresh fruits and pour them into popsicle molds. They make a great snack for while your child is at the pool, too!
4. Stock up on fresh vegetables
Tomatoes, cucumbers, celery, and carrots all make delicious and nutritious snacks. Why not keep a container filled with veggies like grape or cherry tomatoes (perfectly sized for little ones to nibble) and cucumber circles, or use celery to make a "boat" filled with peanut butter and raisins.
5. Skewer it
I don't know about you, but my son loves anything that has been skewered. He's old enough that he doesn't require any special help with traditional skewers, but if you have younger children, you may want to consider using chopsticks or lollipop sticks as skewers instead, since they do not have sharp points that can hurt them.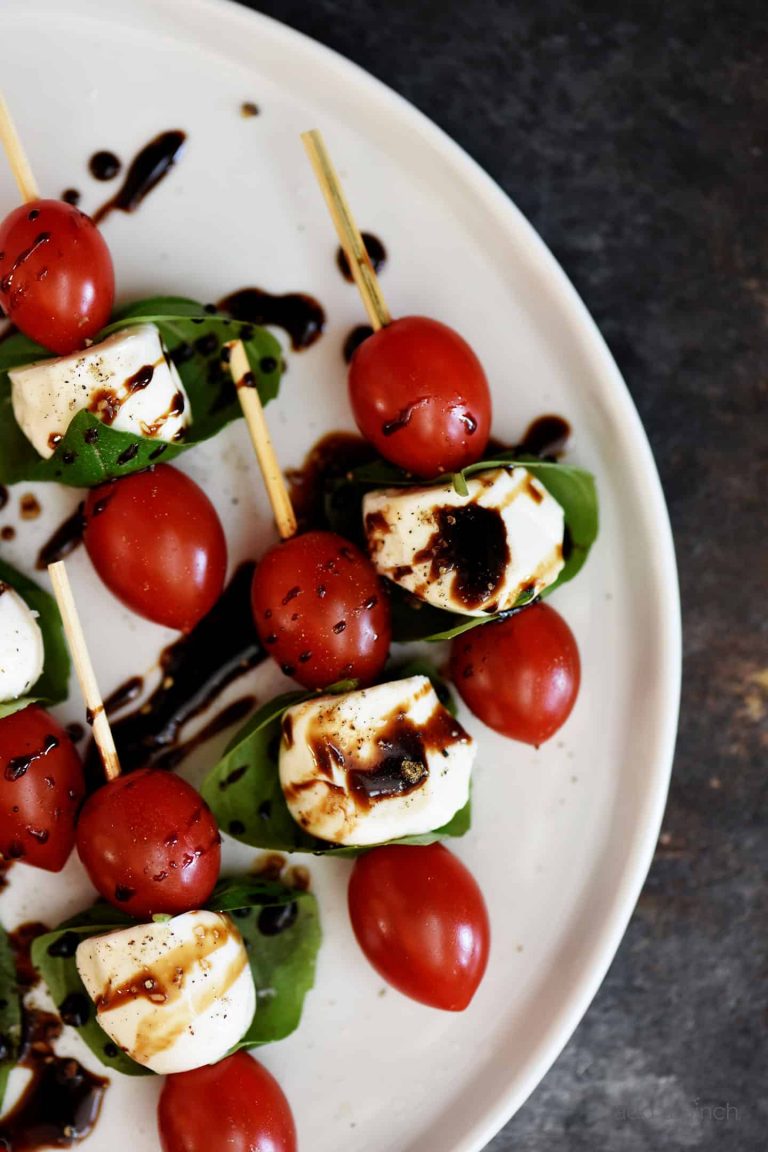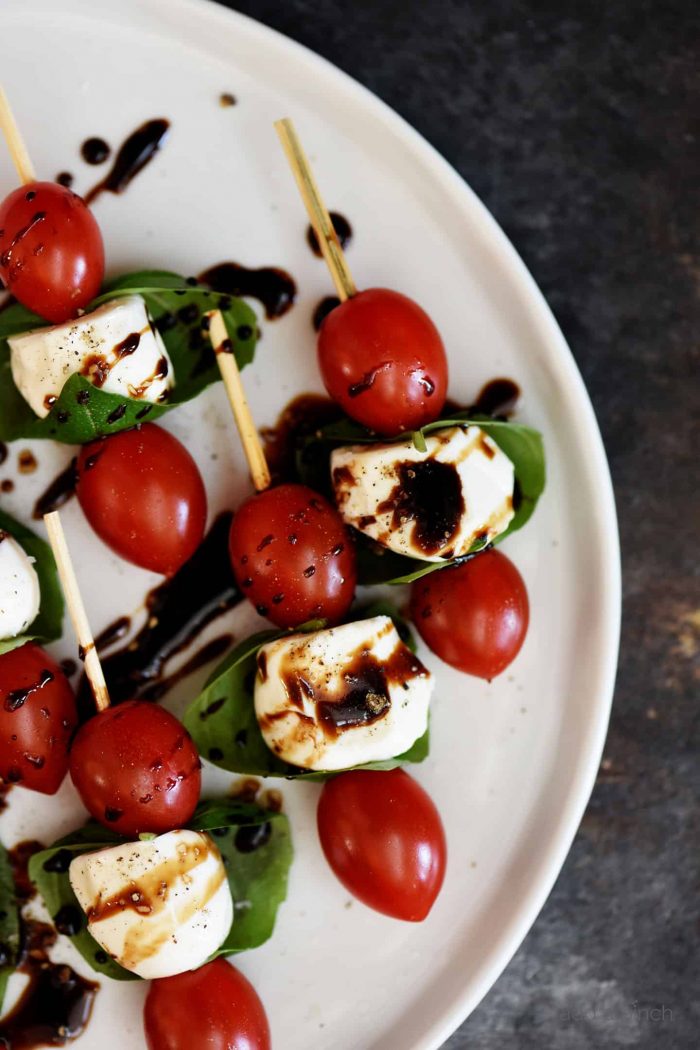 6. Make it early
Speaking of skewers, the Caprese Salad Skewers are perfect for preparing a day or so before you host a get-together. Just store them in a zip-top plastic bag in your refrigerator until a few minutes before you are ready to serve. Then add the basil, vinegar, and salt and pepper. They'll be perfect and most definitely welcome! You'll love having them made ahead of time, too!
7. Serve them smoothies
When it is extremely hot outside, one of the quickest ways to cool my family off is to make a large batch of smoothies. I use fresh fruits and a little ice in mine, but you can always add a bit of yogurt or other ingredients if you need a heartier snack.
8. Add a little protein
Sometimes for snacks, we need a little protein as a pick-me-up. Classic deviled eggs can be made ahead and stored in the refrigerator, roasted chicken can be cut up into chunks, slices of ham and cheese can be rolled up for a quick snack, or you can grab a handful of nuts like almonds, walnuts, or pistachios. It may be just what you need to get past that 3 o'clock slump!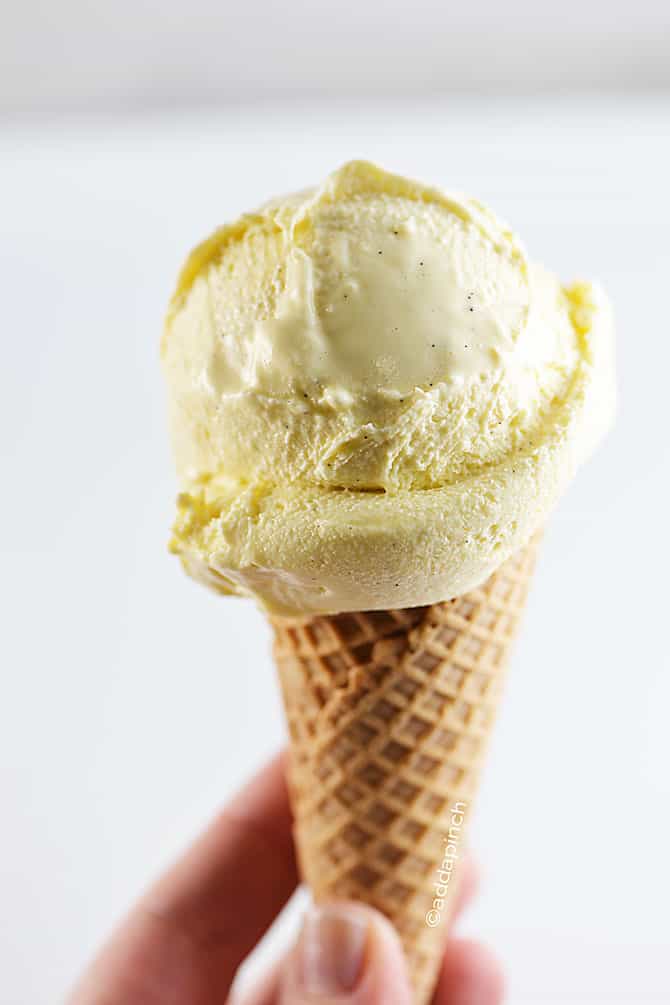 9. Splurge a little
You also may just need to splurge a little every once in a while. Floats, milkshakes, ice cream, and other cold treats are a welcome snack every now and then.
10. Keep it fun and simple
With children, the more fun food is, the more likely they are to eat it. I've learned that when I stress about things, my son does as well. Keep things less stressful by having a plan for snacks well before your family turns to you hungry and wanting cookies or chips. When my son and I make snacks together, like washing and freezing grapes, cutting melons into fun shapes, and making smoothies, he's excited and ready to enjoy them.
What are some of your favorite summertime snacks?