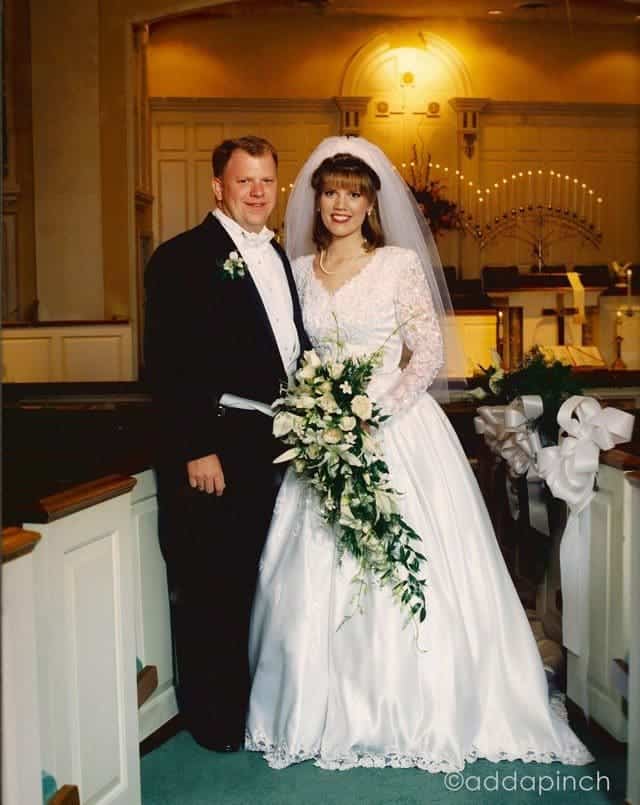 17 years.
Mercy, they sure have flown by quickly!
It seems like just a year or two ago that the Mr. and I were all dressed up in our wedding day best, excited to see what our lives together had in store for us.
My bouquet in hand, my father walked me down the aisle to wed the man of my dreams.
Our arms became tangled as I nervously leaned over to kiss my mother as I passed the pew where she was seated. Of course, it didn't help that mother forgot to walk to the edge of the pew when she saw that I had reached her.
Determined to give her a peck on the cheek, I wrestled my dress into her pew for what was intended to be a sweet exchange, however, we both got tickled at the sight of me pushing and pulling my dress into a space not meant for a huge skirt of a wedding gown.
Sensing my nervousness, Daddy's arm slackened a bit as mother helped me back into the aisle and then he leaned over and whispered, "remember that today is not about the perfect wedding , it's about your vow to God and each other for your marriage."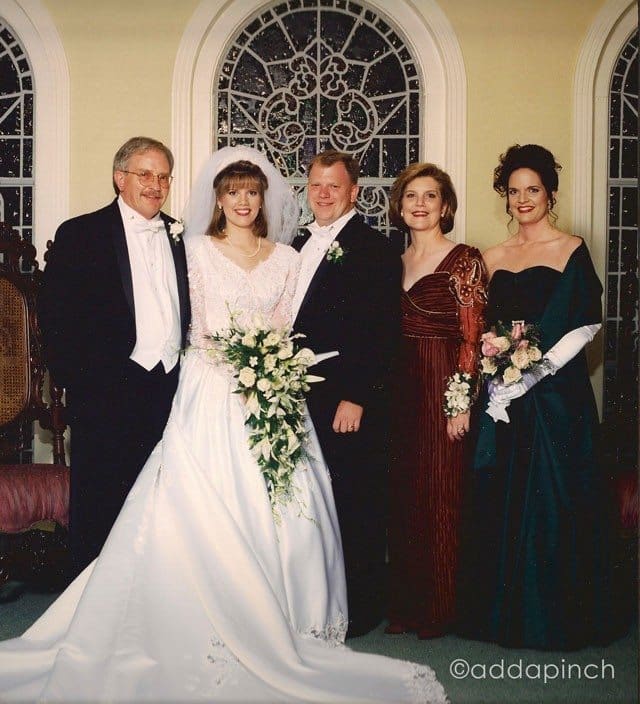 Daddy knew that kissing mother wasn't the only thing that hadn't worked out to the "t" in my planning. The list is so long, that you'd think I was a bridezilla if I started naming them all. However, I will just highlight a few.
1. The hair dresser made my sister's hair about four shades darker than it should have been about a month before the wedding. Fearing that removing the color would make her hair bright red instead (a very unnatural color for her), she decided to leave it dark.
2. The soloist for my wedding did not attend the rehearsal, which should have been a clue. She was 30 minutes late on the day of my wedding and sang songs at the wrong times, leaving those who did know the order of the ceremony confused – including me. We finally figured out to just go with the flow and follow the minister's cues.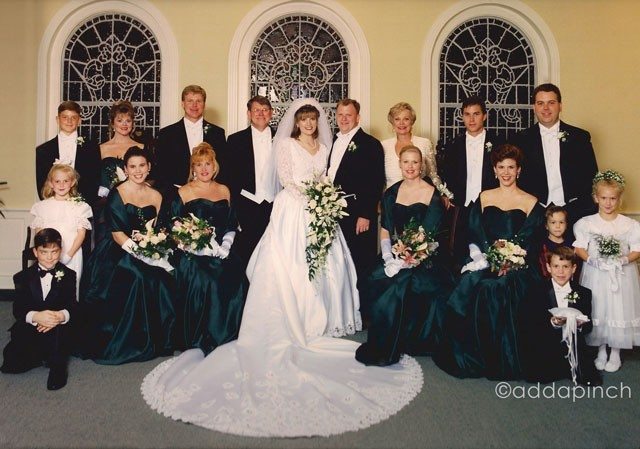 3. My husband's family is huge and family portraits took more time than we'd anticipated, leaving the younger family members tired and ready to be done with it all. (I don't blame them!) One of my new nephews decided to let it all hang out in the family portrait of husband's side. Take a good look at the boy in the bottom left hand corner. Yeah.
On the upside, this is one of my favorite photographs from our wedding. You just can't get any more real than this photo.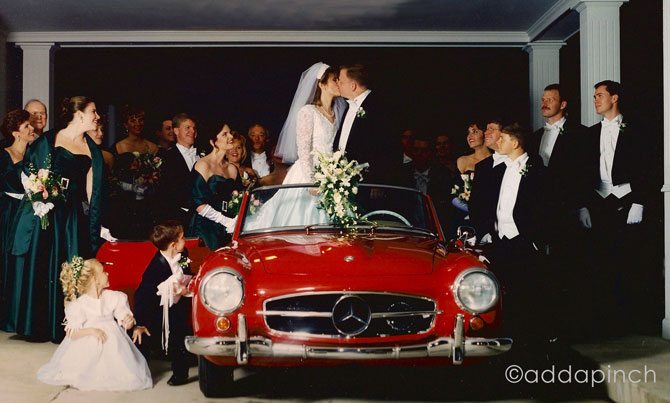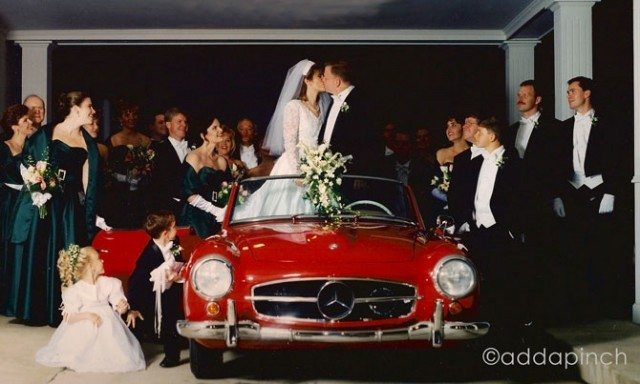 I've heard Daddy's reminder fairly often throughout the past 17 years – reminding me when I'm irritated over dirty clothes being left on the floor beside the clothes hamper instead of inside it or dirty dishes left on the counter rather than inside the dishwasher, that it's not about a perfect marriage (if there even is such a thing), but about what we stood at the alter and vowed to each other and to God for our lives together.
And I thank God every single day for our blind date.
Honey, here's to the rest of our lives. May they be as full of love, laughter, and imperfections as our wedding day and first 17 years! I love you!
Now, hurry home so we can celebrate!