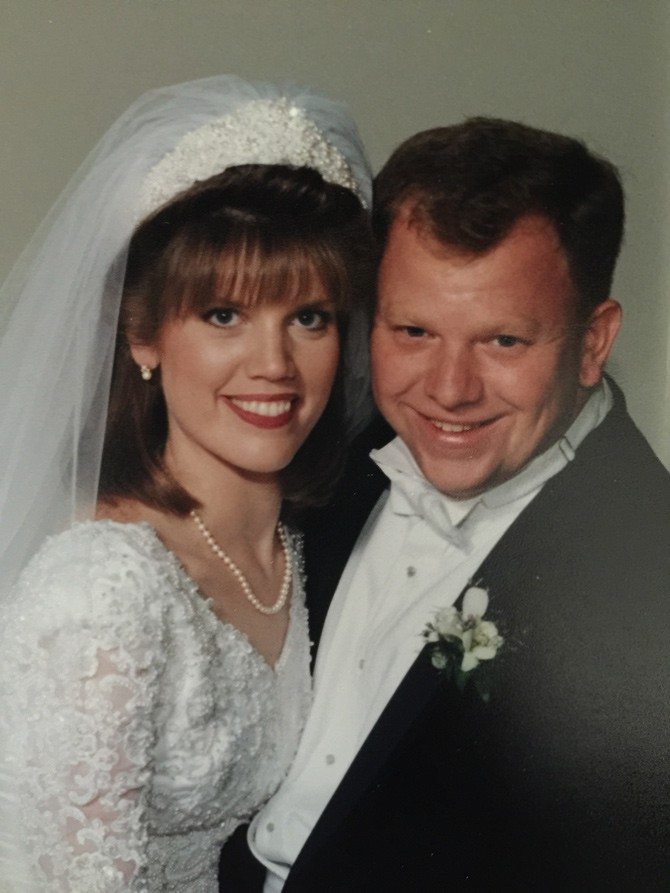 Over the last twenty years, I've learned a great deal.
I learned that even though I didn't think I could love him any more than I did on that day we said our vows, my love just grows deeper and stronger with each year.
I learned that prayer and a good sense of humor might just be the secret to a happy marriage.
I learned that even as hard as I might have tried, I've not found anything that Bart can't fix, can't make, or can't figure out.
I learned I don't know everything and I'm not always right. Who knew?
I learned having a partner you can lean on, laugh with, and have an ugly cry around is pretty much an essential.
I learned to get to the point when we talk. Well, in all honesty, I'm still working on that one.
I learned that being each other's biggest cheerleader in life sure does make the game a whole lot more fun.
I learned that the verse we chose to be read during our wedding is just as perfect today as it was that day twenty years ago.
4 Love is patient, love is kind. It does not envy, it does not boast, it is not proud. 5 It does not dishonor others, it is not self-seeking, it is not easily angered, it keeps no record of wrongs. 6 Love does not delight in evil but rejoices with the truth. 7 It always protects, always trusts, always hopes, always perseveres. 1 Corinthians 13:4-7
Happy Anniversary, honey. Here's to another 50 or more!