I love the look of fresh flowers. They immediately make the room look better. Almost as if the room has on its best dress ready for a party.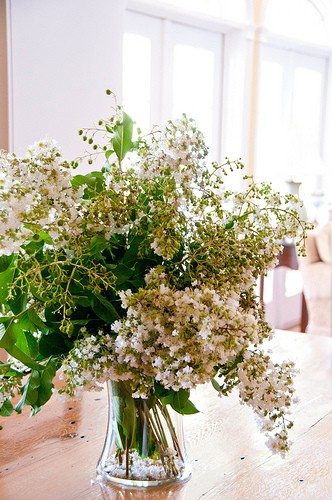 Sometimes, there just isn't time to run by the florist or even the grocery store to pick up a bunch of fresh flowers. And that habit can become a bit expensive, too.
As I sat on my back porch the other day, I could smell my Crepe Myrtles. Their sweet smell was just so refreshing and clean smelling.
I grabbed my snippers and a large glass vase and threw together a floral arrangement in five minutes.
Yes, five minutes.
Here's how I did it.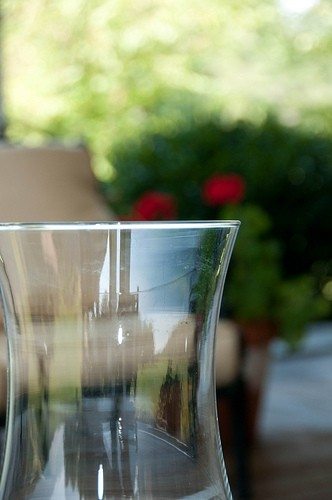 Start with a large, clean vase. I also recommend you make this arrangement outside to chase away any little friends that might be hanging out in these blossoms.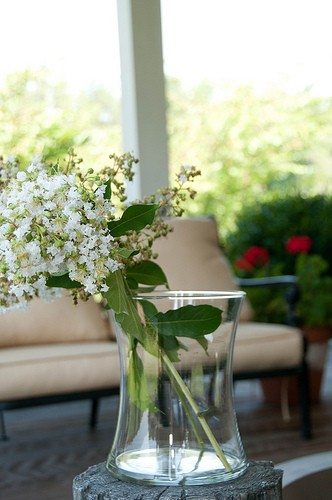 Remove bottom leaves from the stem so they are not in the water and begin arranging your stems of blossoms. Arrange the stems so they intertwine with one another for additional stability of the arrangement.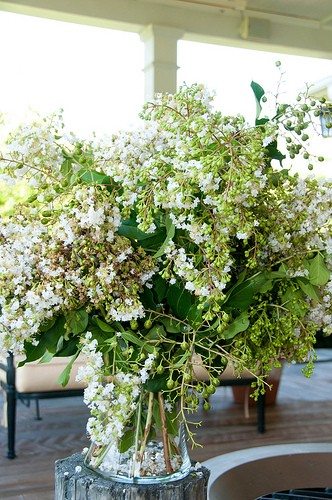 Continue arranging stems until the arrangement has reached the size and look you like. I included stems of blossoms that had yet to bloom. They add interest to the arrangement.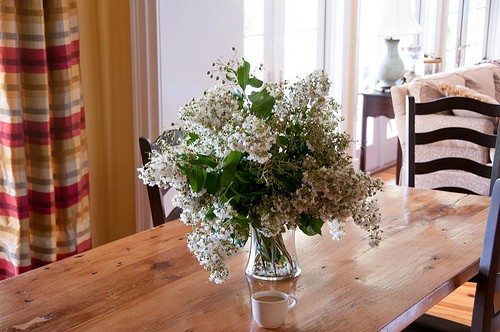 Fill your vase with fresh, clean water.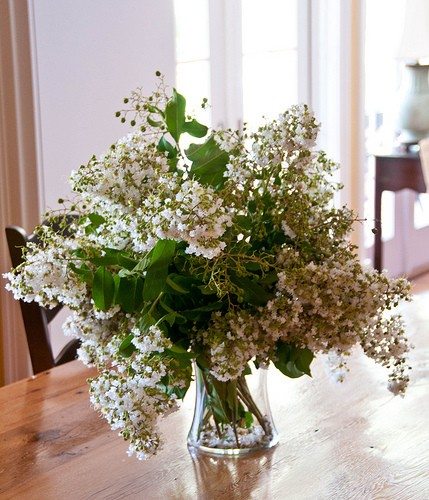 My kitchen now smells beautiful with the light scent from the crepe myrtles. The blooms do tend to fall easily, so be ready to pick up a few each day. But the result is so worth it.
And even better… my kitchen now is all dressed up for the weekend.