The living spaces of our home are wide open, including the kitchen.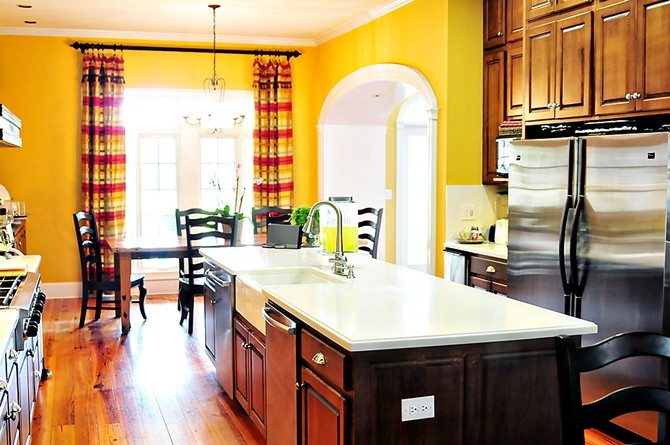 I spend most of my time throughout the day in this kitchen, from breakfast, lunch, supper, and then working on developing recipes, it is the spot you'll usually find me.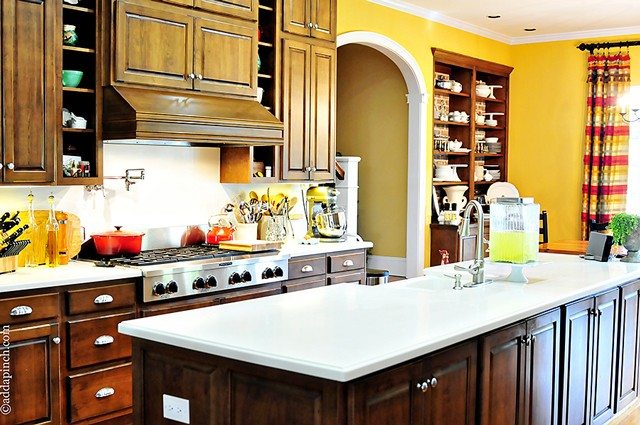 When we designed our home, we knew we'd have multiple people in the kitchen at a time cooking and I also wanted to be able to use the island for serving when entertaining, if needed. Since our kitchen is wide open to both eating areas, we were able to make the island span the entire length of our kitchen. I wouldn't shave one inch of that baby. I love it more every single day. We roll pastry on it, make science projects, and use it during parties.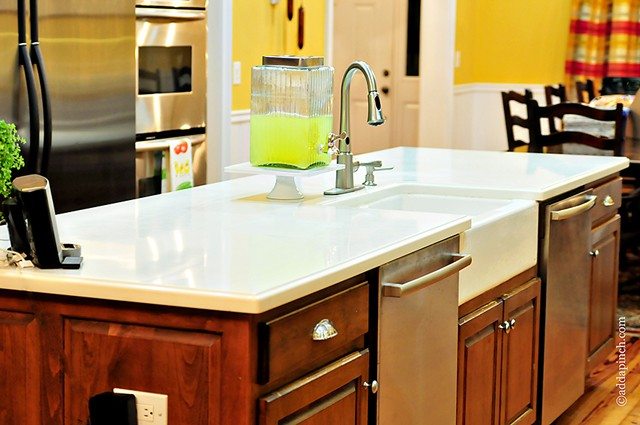 This photo provides another angle of my kitchen, showing just a peek of the larger dining table that my husband made for me when we built the house. We have a large extended family and wanted to make sure we could seat as many as possible in our dining areas without anyone feeling like they were closed off in another dining room. Again, I'm so glad we made that decision, too. It just works for our casual entertaining style and for our family.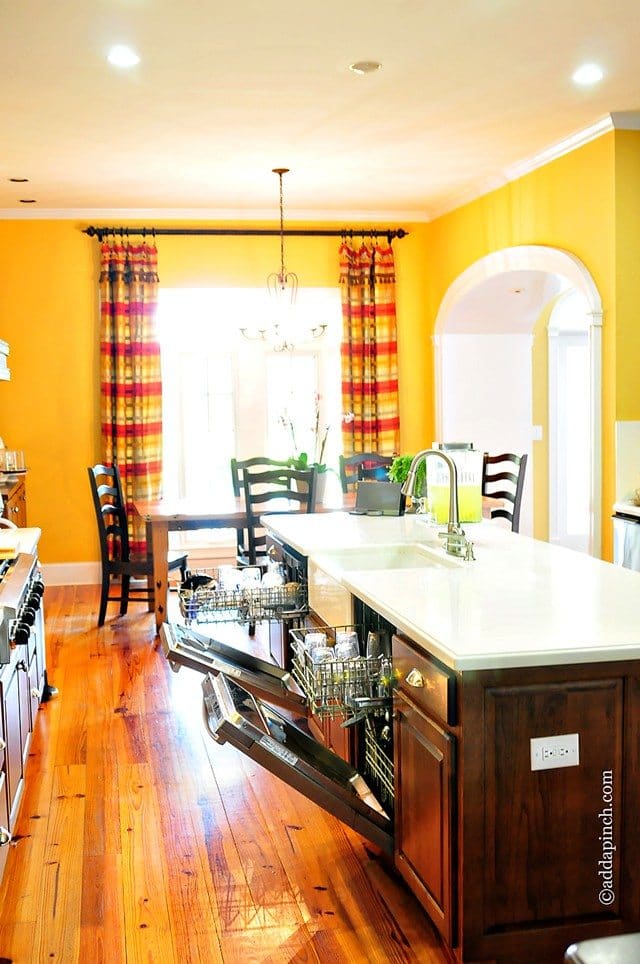 So, you all know how much I love spending time in the kitchen, but the one chore I do not enjoy is washing dishes. And  since we entertain fairly often with friends and family, I always loved the idea of having two dishwashers in my kitchen. With a dishwasher on either side of my sink, it makes quick work of keeping all the dishes I go through in a day clean. Believe me, I can keep them both going on a daily basis! Repeatedly.
Happy Sunday!
Robyn xo