Oh my goodness! I have way too many things stored up for A Pinch of This and That this time. I had thought I'd do these posts twice a month, but now I'm thinking more often may just be in order!
Around the Farm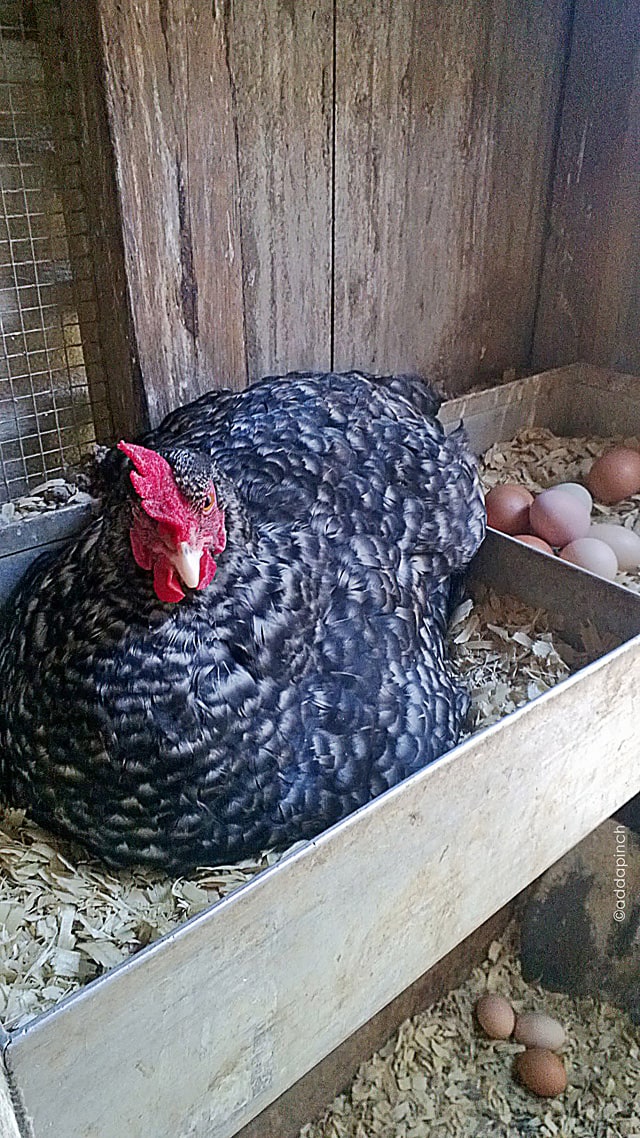 The girls are doing great and still giving us soooo many eggs. I shared a tip on how I freeze eggs the other day that you may want to check out.
I love the tip that Lauralee shared about stocking up on eggs when they go on sale around Easter. So smart!
I can't tell you the number of emails I received asking questions about our chickens, how we keep them, how many we have, etc. I'll work on pulling together a post soon highlighting just the girls. Well…and Strut, our rooster.
I know they'll be thrilled.
Heh!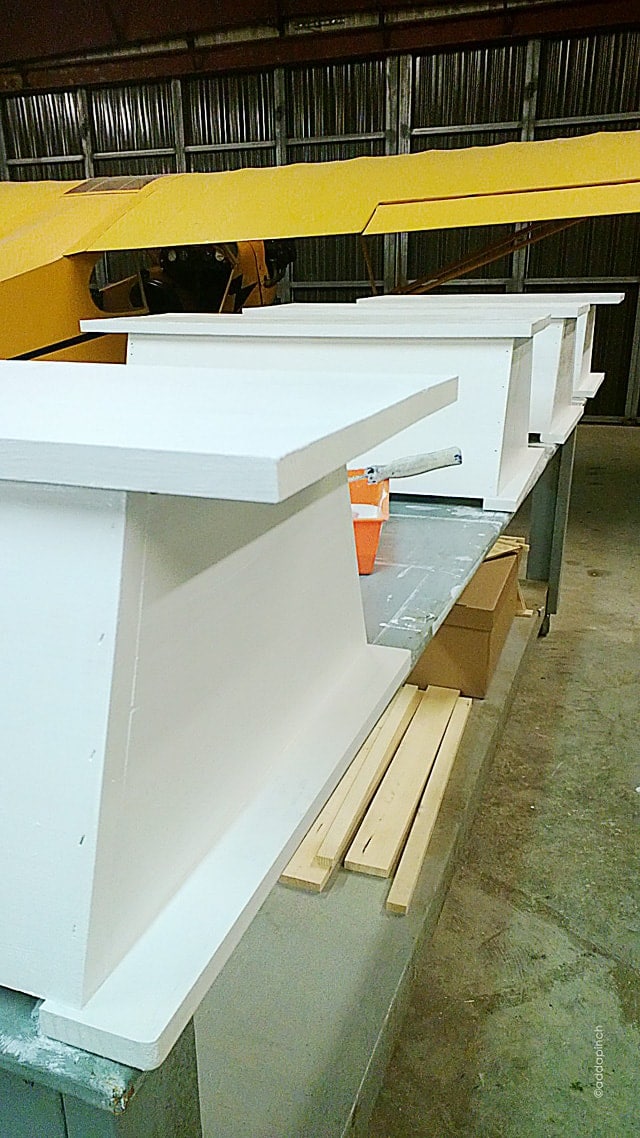 We are finishing up the bee boxes!
In the process of painting them, like a ninny, I wore a pair of my favorite jeans up to the hangar one of the evenings when we were painting them.
I now am sporting a blob of Kilz on one of the legs where paint went flying when I dropped the brush.
Aren't y'all glad I don't try and offer any painting tutorials? That would be pretty hilarious!
But, if anyone has any tips for getting latex paint out of jeans without ruining them, I'd love to know!
In the Air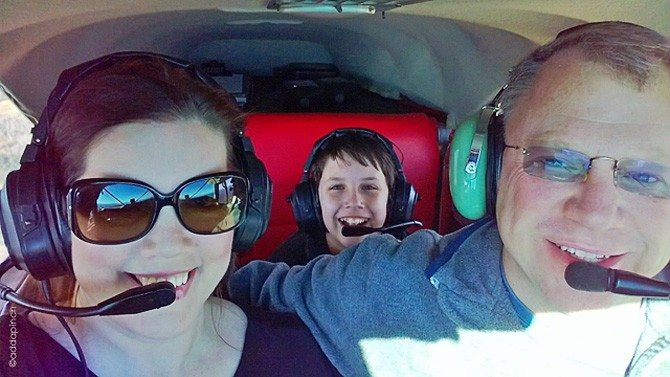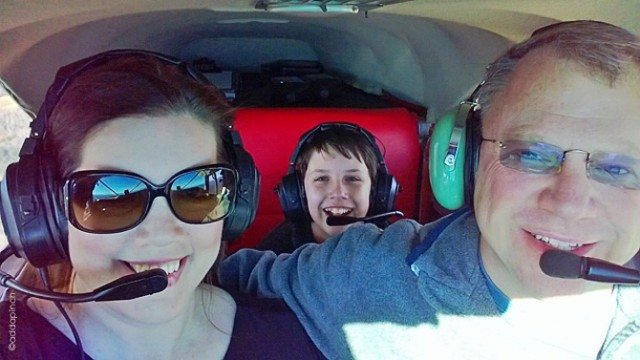 I absolutely adore this photo. I took it with my cell phone when my family went flying on my birthday.
All you Moms know how hard it is to get the whole family in one photo and I was thrilled to actually get this one with everyone smiling.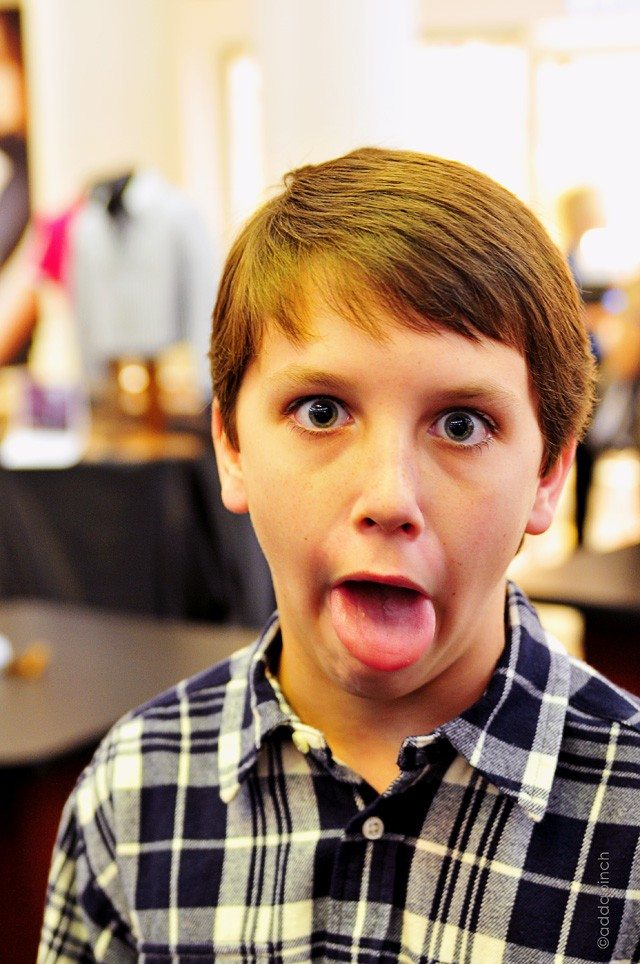 Usually this is the face I see when I point a camera toward my son.
Is it a boy thing?
Do they grow out of this stage?
Please tell me your son makes faces for the camera, too.
Of course, I'd prefer our family photo to have been taken when my hair had been fixed and the headphone mic hadn't looked like I was about to make it a snack, but… other than that, I love it!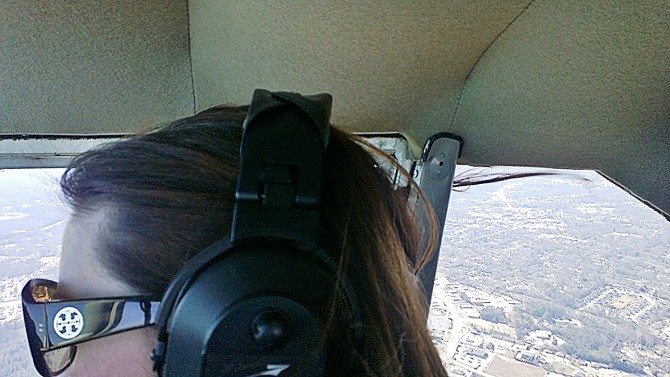 Speaking of my hair, take a look at that dark streak out the window behind my head in the photo above. See it?
As we were flying, I heard Little Buddy through my headset. He was barely able to speak he was laughing so hysterically and then he told his Daddy to take a picture out the back window.
Then, they were both laughing and I heard my sweet husband say, "your Mama's not going to like this."
Wondering if we were about to have issues with the plane, I turned and asked what in the world they were up to. That's when my husband showed me the photo of my hair flying outside the airplane window.
I think it's time for a little bit more insulation around the window of the plane. Don't you?
Golden Stuff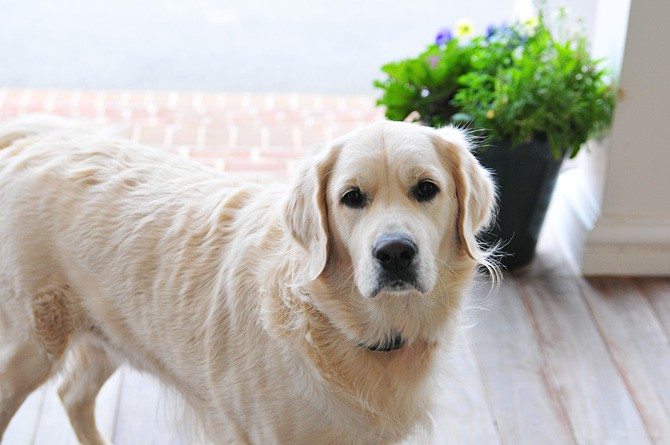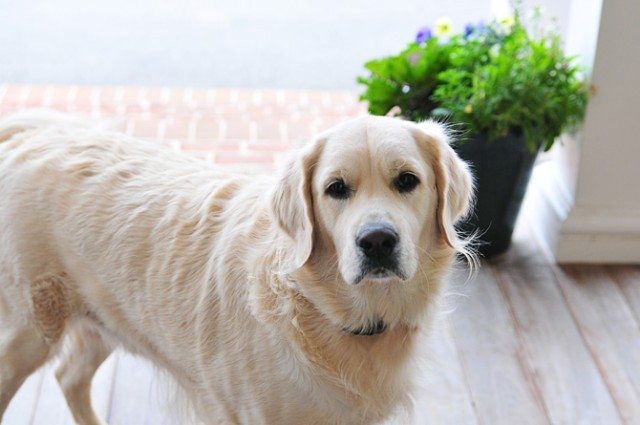 Just look at this face!
He has no clue that his world is about to change when the puppy arrives next month.
I think he'll need plenty of attention between now and then and then even more after.
Phones, Phones, Phones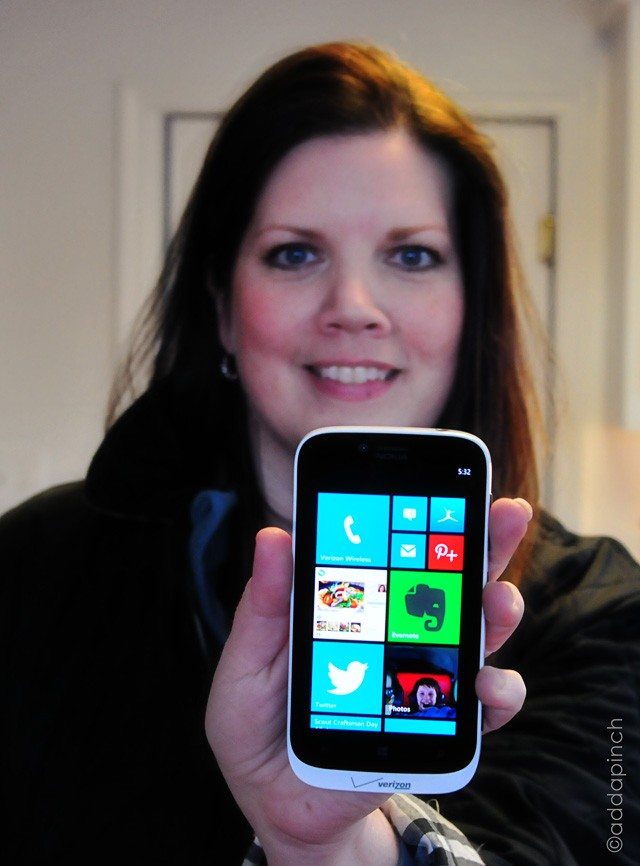 Okay, this photo is totally cheesy. I get it, but I wanted to show you how I've personalized my start screen for my Windows Phone.
I have been testing the new Windows 8 phone for a little over a month. I wanted to make sure I understood how it worked (meaning I didn't have to ask my son how to use it) before I showed it to you guys.
There are so many features that I absolutely love, but one of the main ones is this cool personalization feature with the live tiles and the start screen.
You can set your tiles to the size you prefer, order you like, and even install apps that help you build your own tiles, if you want. So cool.
I've even pinned a few folks to my start screen so that I can quickly call, text or email those people I'm in contact with the most – like my husband, sister, and friends. I love that!
Be sure to check back tomorrow, because I have a pretty neato giveaway for you.
Hint, hint… you could get to customize your very own start screen, too! #meetyours
Disclosure: I'm participating in a review program for the Windows Phone.
Content and/or other value provided by our partner, Windows Phone.