Happy Saturday! Boy, do I have some fun stuff to share with you guys! It is truly a myriad of things this time from what's happening around the farm and the lake. So, it'll be a gab fest for sure. Ready?
Around the Farm
Bees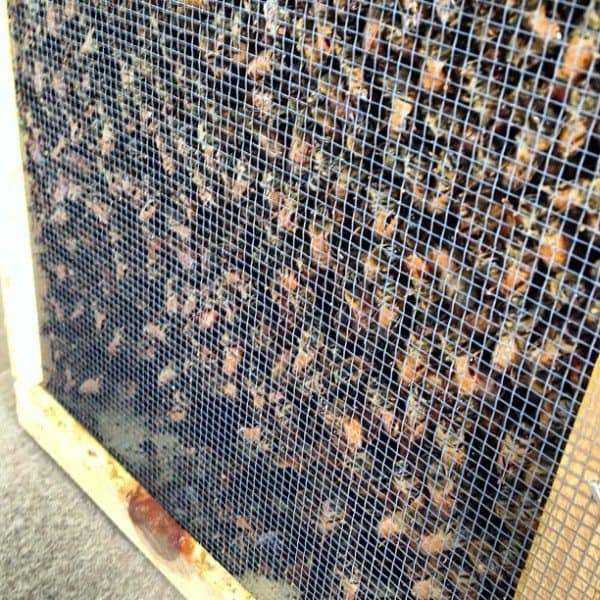 We picked up four nucs of honey bees this past week. Our bees were ordered around Christmas and were scheduled to be ready for pickup from the aviary in mid April.
Since we had such a cold spring, the pickup time from the aviary kept being pushed back from week to week. Finally, as our luck would have it, the weekend we're going out of town is the weekend our bees are ready!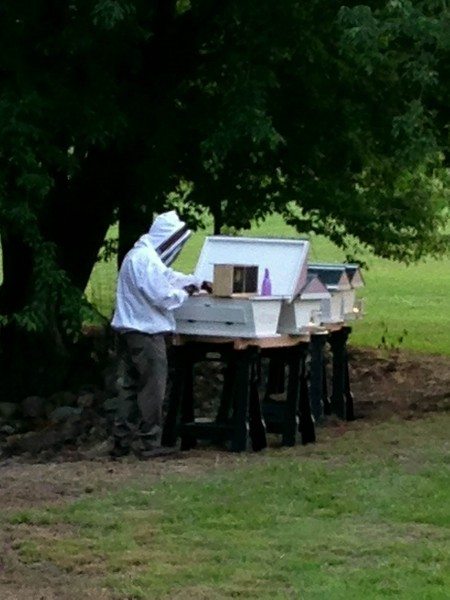 Thankfully, our bee boxes were ready and we just had to drive up to North Georgia to pick up our bees, bring them home and then get them situated on the farm.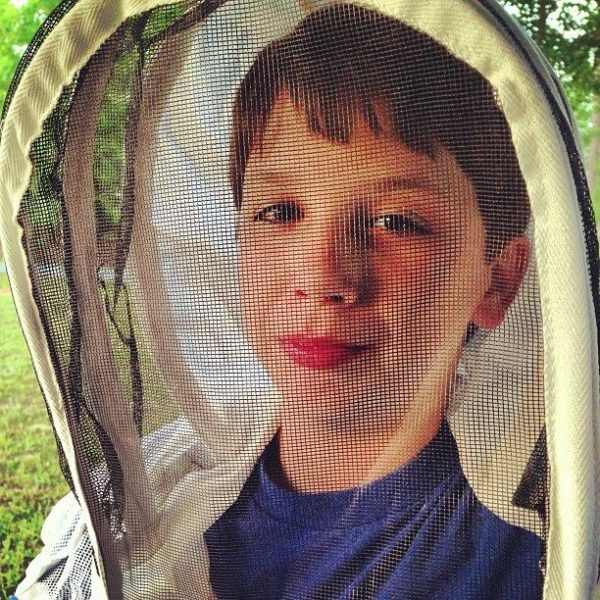 I'd love to say that I was the one doing all the work, but honestly, it has been the Mister. He's our beekeeper. Well, with the assistance of Little Buddy. Isn't he adorable in his bee suit?
I'll do my best to share what we learn along the way in our beekeeping adventure. They are really remarkable little creatures.
At the Chicken Coop
So, y'all know we have chickens. We've had them for over six years now – actually, Mother's Day was six years to the day (err- holiday).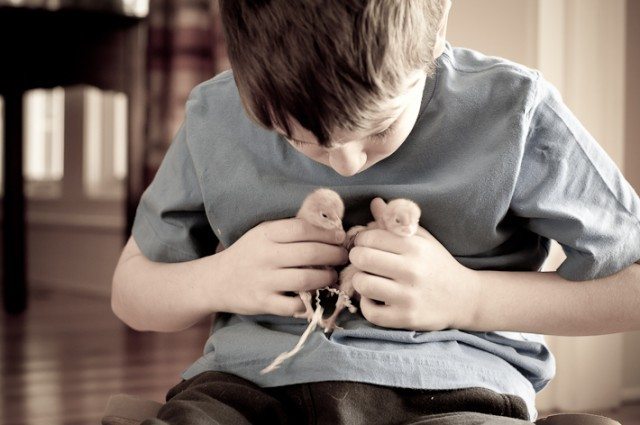 You see, Little Buddy was quick to raise his hand one day during kindergarten telling his teacher that he would bring home the baby chicks his classroom had hatched. We quickly had to get ourselves acclimated to chicken keeping.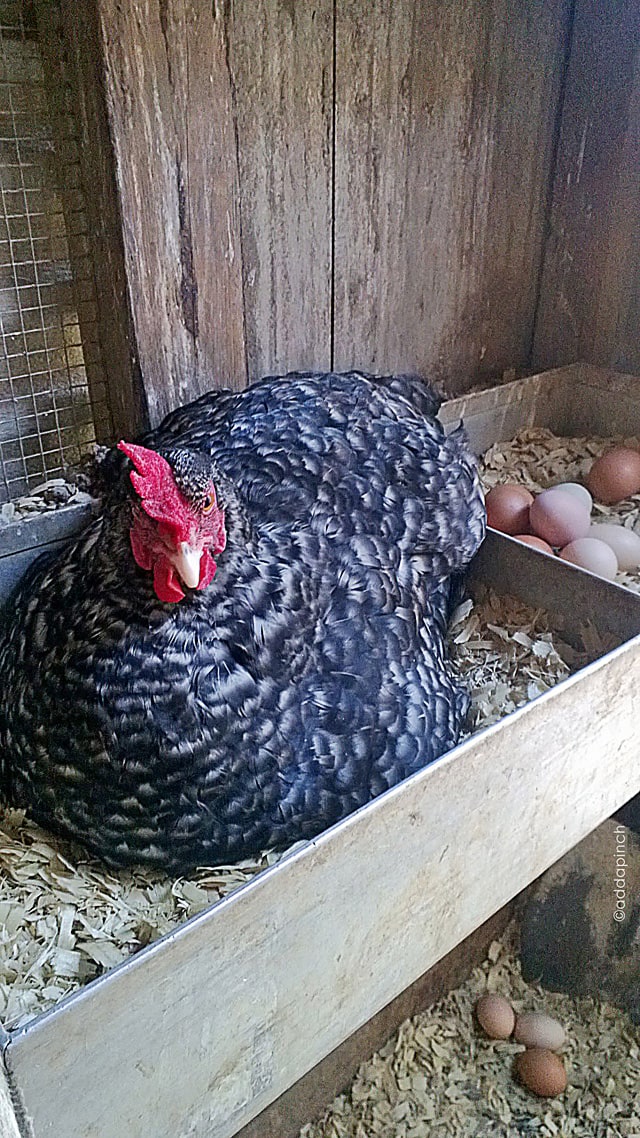 I do have to say though, it would be hard for me not to keep chickens after all this time of having them.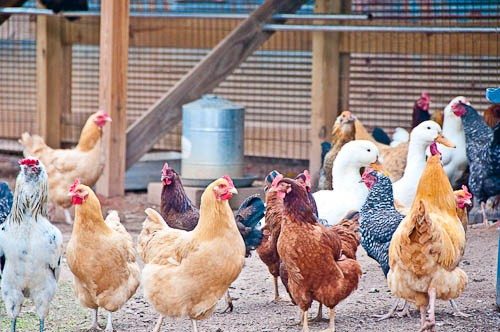 Over the years, we've found a few additional visitors in our chicken coop. Some we add – like Little Buddies ducks – and some find their way there on their own. Like the time, we walked into the chicken coop and were greated with a huge (I mean HUGE) barn owl staring straight at us.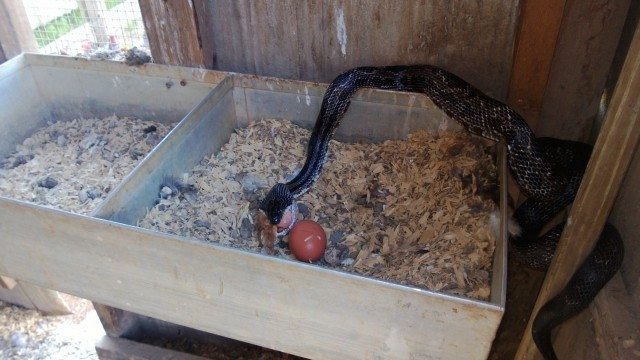 The other afternoon as we went to the chicken coop, we found this huge King Snake having a snack. Normally in this box, we find about eight eggs per day, so he'd definitely had a feast! Since Little Buddy has started selling his eggs to friends and family for pocket money and savings, he immediately started calculating how much profit this big ole snake had taken from him.
No, before you ask, we didn't kill him. We just moved him to another part of the property. I understand he's the kind of snake you really do want hanging around on your property. But, Little Buddy said if he found him in the chicken coop again, he had to go!
Okay, enough with the creepy snakes and such. Let's talk about fun stuff.
At the Lake
We finally opened up our place at the lake over Memorial Day weekend. When we pull up the long drive to our land, I immediately relax! It is so peaceful and so much fun there.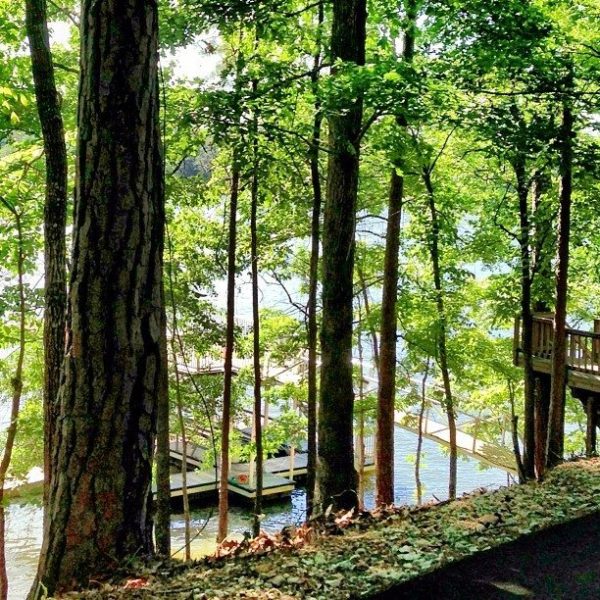 If you don't remember, we used to have a lake house here on the lake, but hardly ever visited it. I spent what time we were there cleaning and my husband was always working outside on the house and property. It wasn't as relaxing as it should have been. Finally, we decided to sell it about two years ago and bought land on what we call "deep water".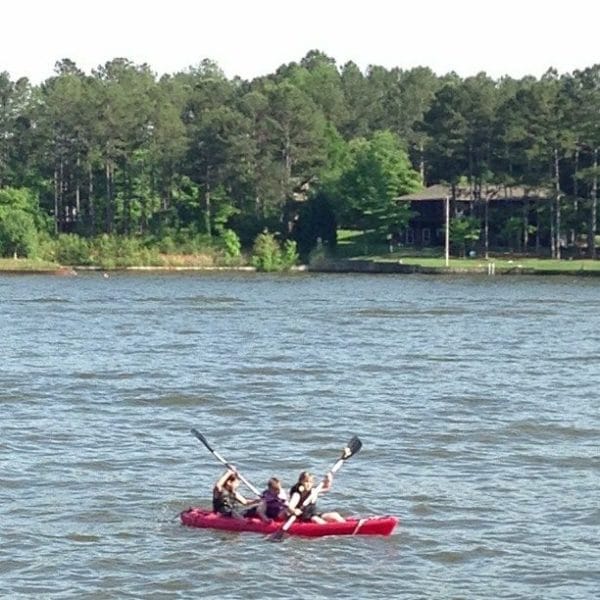 When we bought the land, we made a pact that everything we did on the land had to meet certain requirements. It would NOT lead to hours and hours of upkeep, it had to be paid for, we all had to love it, and most importantly – it had to be fun!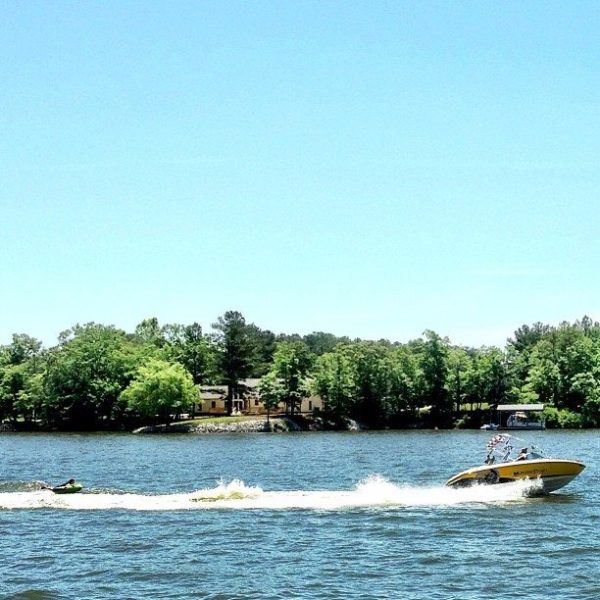 We've done a little bit of maintenance to the land to make it what we wanted and bought a fifth wheel RV to keep at the lake. Our thinking for the fifth wheel was that we could also let family use it when we wanted to go on an RV trip if they didn't have an RV. That made it like a two-fer sort of deal in our minds! (Heh!)
Of course, we're still planning on one day building a cabin here and I am constantly pinning things I like to my Lake House pin board on Pinterest. But until then, I'm actually loving RVing here. Because, ya know, RVing is my thing.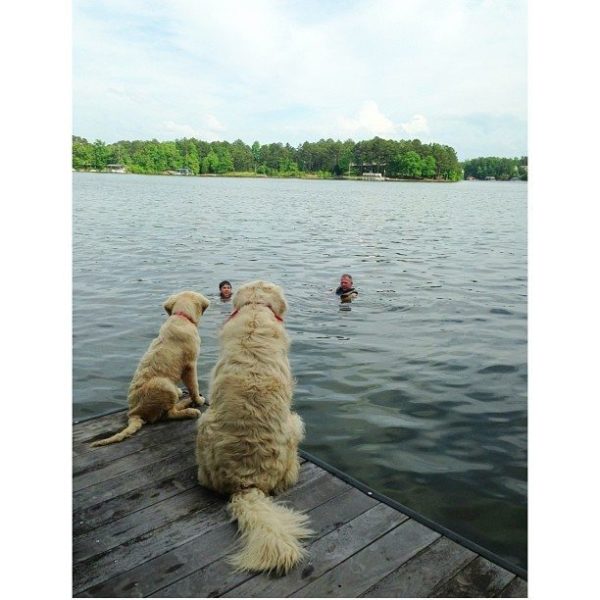 And this really has turned into my favorite camp site ever!
So, that's a glimpse of what we've been up to lately. How about you?