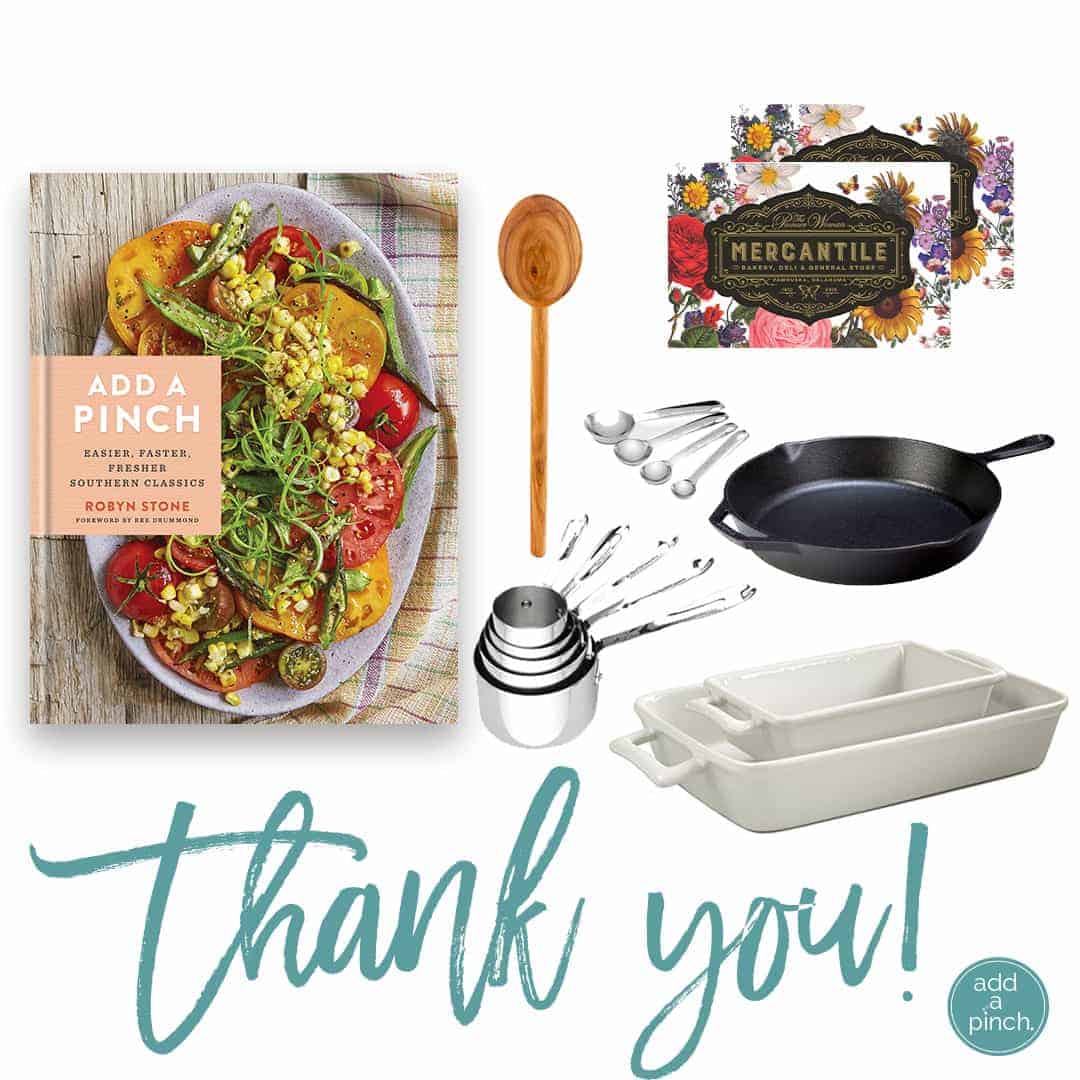 Congratulations to Lisa Thompson, comment #24, and Jan Isaacs-Wade, comment #648, as winners of the Add a Pinch cookbook + Go-To Kitchen Tools Giveaway!
Yay! Yay! Yay! It's Friday!
I have another fun giveaway today for you all as a thank you for your support for the cookbook!
For today's giveaway, I have a collection some of my go-to kitchen tools items along with gift certificate to The Pioneer Woman Mercantile! Ree was so sweet to write the foreword to my cookbook and I can never say enough about what a sweet friend she has been to me.
Giveaway!
I'm giving away one cookbook + baking dish set, All-Clad measuring cups and spoons, wooden spoon, Lodge skillet, and two $100 gift e-cards The Mercantile to TWO Add a Pinch friends.
To enter, just leave a comment below about vacation spot! Is it the mountains? The lake? The beach? I'd love to know!
Giveaway ends Saturday, March 25th at 11:59 PM ET. Winners will be selected at random and contacted by email.
Love ya!
Robyn xo
Giveaway sponsored by Add a Pinch.