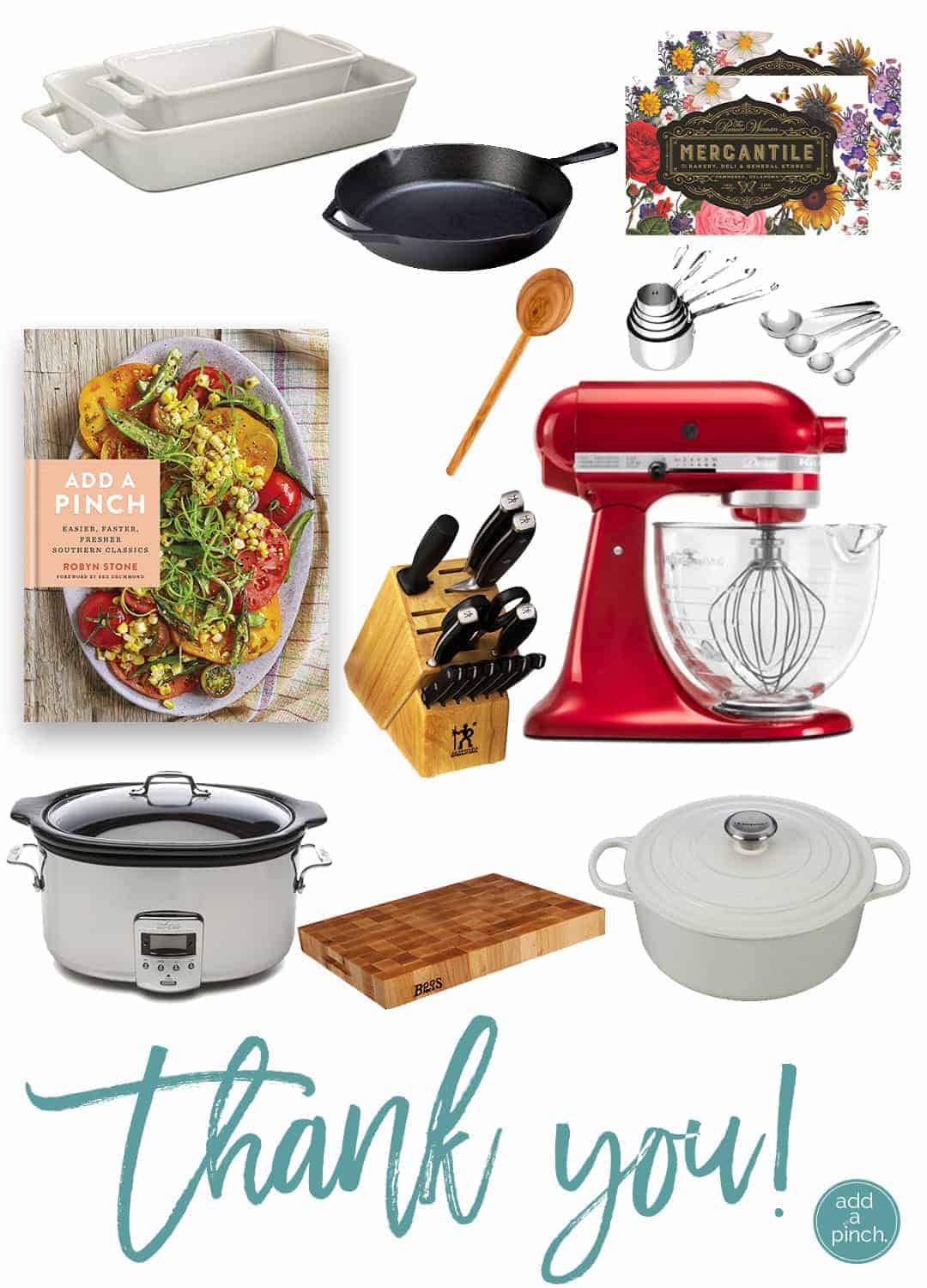 Congratulations to Leslie, comment #505, for winning the Add a Pinch Kitchen Essentials Giveaway!
Today is the day!!! The Add a Pinch cookbook is on store shelves and being delivered and I am just overwhelmed with gratefulness! You all are such a blessing to me and I appreciate all of your support for the cookbook!
So, we are having a grand giveaway!
The book includes a section of my kitchen essentials and you'll find that these are the items that I want to share with you!
Add a Pinch Kitchen Essentials Thank You Giveaway Items:
GIVEAWAY!
I'm giving away all of the items listed above to one Add a Pinch friend.
To enter, just leave a comment on this blog post about what items in the list you look forward to using the most!
Giveaway ends Wednesday, March 29th at 11:59 PM ET. The winner will be selected at random and contacted by email.
Love ya!
Robyn xo
Giveaway sponsored by Add a Pinch.