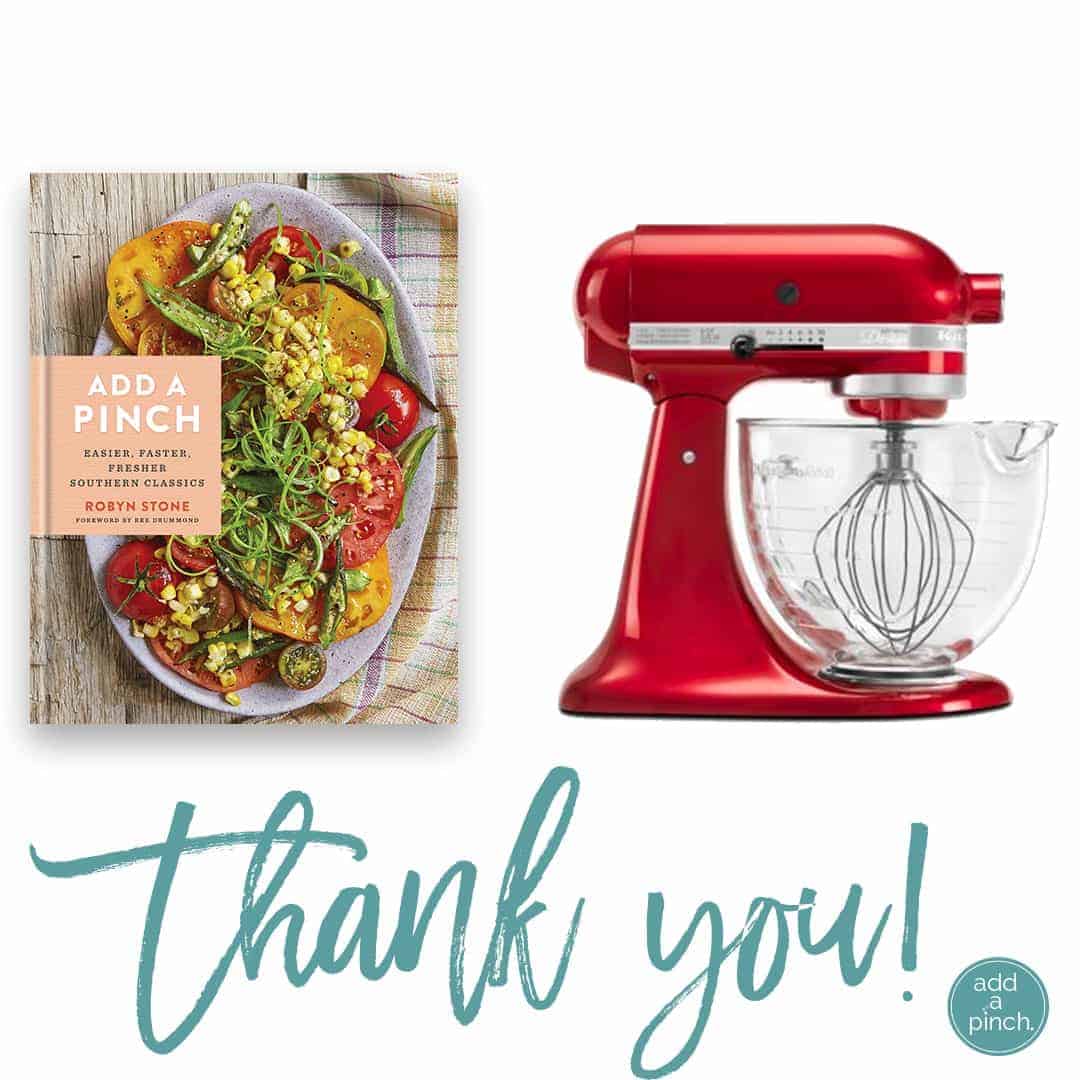 Congratulations to Natalie J Vandenberghe, comment #50, and Michele Angstadt, comment #874, for winning the Add a Pinch Cookbook and Kitchenaid Mixer Giveaway!
You guys, I can not thank you enough for all of your love and support for the cookbook! I can't wait for you all to have it in your own kitchens to be able to cook from it! Can you believe we are less than a week until it releases (next Tuesday, 3/28!)?
To thank you all for your encouragement, I am having a fun week of giveaways!
Let's start it off with this beautiful stand mixer in Candy Apple Red! HOT!
Giveaway!
I'm giving away one cookbook + Kitchenaid mixer to TWO Add a Pinch friends.
To enter, just leave a comment below about what you are looking forward to doing this spring!
Giveaway ends Friday, March 24th at 11:59 PM ET. Winners will be selected at random and contacted by email.
Love ya!
Robyn xo
Giveaway sponsored by Add a Pinch.