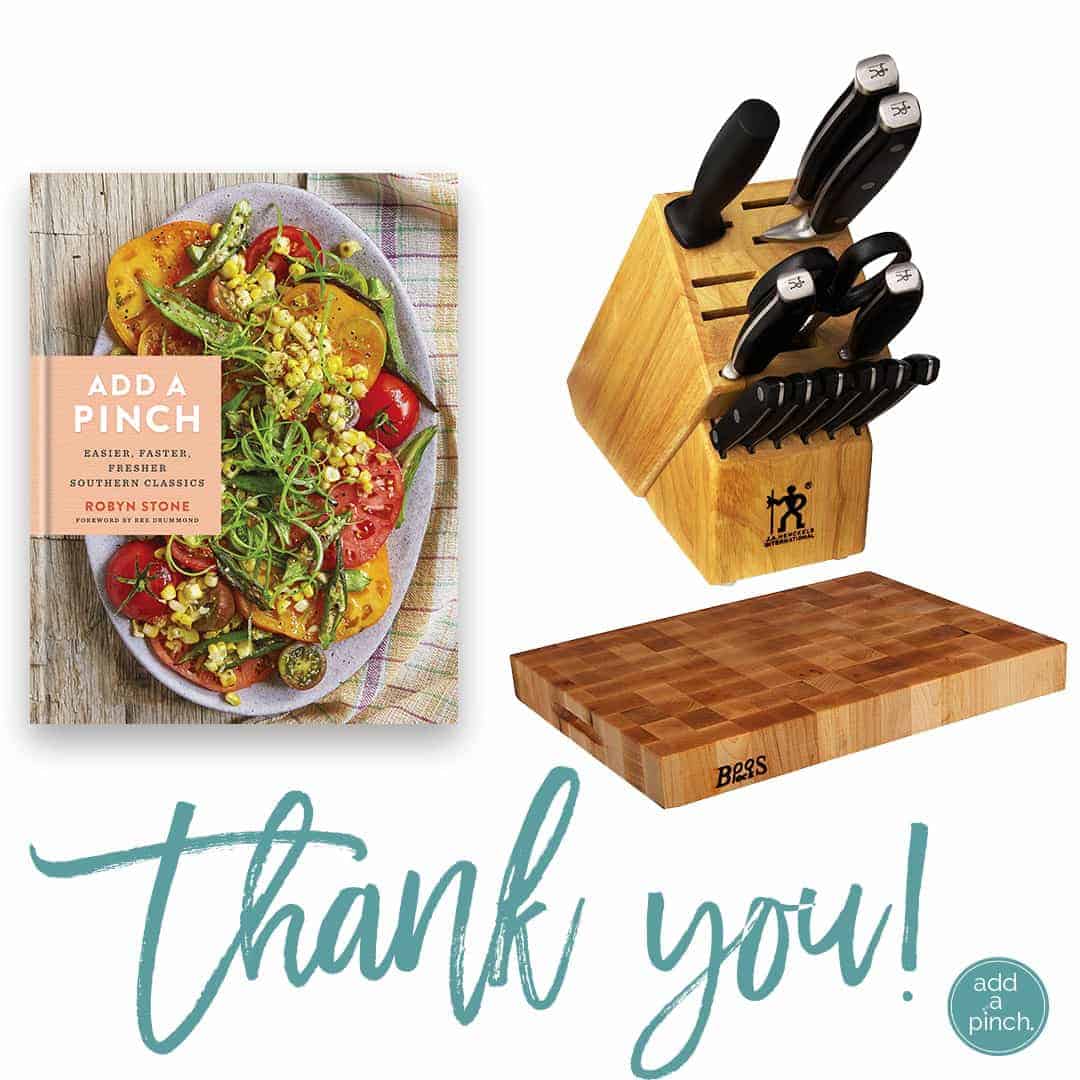 Congratulations to Christine, comment #31, and Candy S, comment #178, for winning the Add a Pinch cookbook + Knife Set and Block Giveaway!
Oh boy, I hope you are as excited about the weekend as I am! I plan to spend my day today in the Barn cooking, cleaning and prepping our meals for the week! Fun!
But, before I get into all of that, I have another great thank you giveaway for you today! I'm so glad you all are liking the giveaway items I've picked for you! They are truly some of my very favorites for the kitchen and items that I just love! I thought you'd love them, too! I can't thank you enough for all of your support for me and the cookbook !
Today's giveaway is Henckels knife set and a Boos block! A good set of knives are pretty indispensable in the kitchen, I think, but you really don't have to have a big set like this one. Just a chef's knife and paring knife are the two that I go to the most in my set! But, I wanted to give you this beautiful set! 🙂
Giveaway!
I'm giving away one cookbook + 13-piece Henckels Knife Set and a Boos Board to TWO Add a Pinch friends.
To enter, just leave a comment below about your favorite fruit or vegetable to cook!
Giveaway ends Sunday, March 26th at 11:59 PM ET. Winners will be selected at random and contacted by email.
Love ya!
Robyn xo
Giveaway sponsored by Add a Pinch.