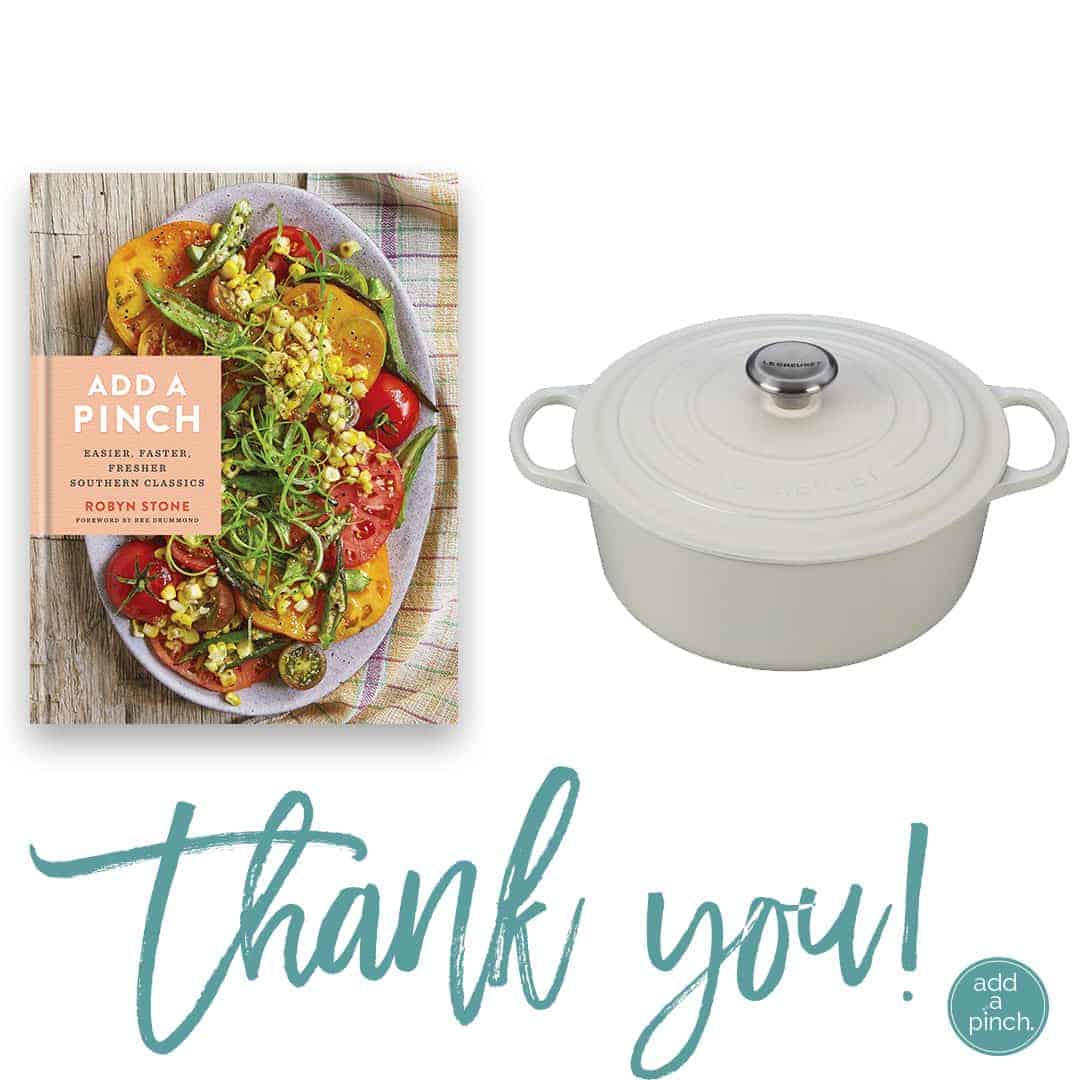 Congratulations to AnneB, comment #195, and Ellen Siler, comment #649, as winners for the Add a Pinch Cookbook+ Le Creuset Dutch Oven Giveaway!
Happy Sunday, friends!
Are you ready for another fun thank you giveaway today? Your sweet responses to previous giveaways has just been amazing. You guys truly are the BEST! Your support for the cookbook just means the world!
Today's giveaway is this white Le Creuset Dutch Oven in 7.25 quarts! Let me just tell you, this Dutch oven is a workhorse in my kitchen. It stays on my stovetop practically all. the. time! I use if for soups, stews, roasts, one-pot meals and even for canning recipes! I think you'll love it!
Giveaway!
I'm giving away one cookbook + Le Creuset Dutch Oven to TWO Add a Pinch friends.
To enter, just leave a comment below about your favorite springtime meal!
Giveaway ends Monday, March 27th at 11:59 PM ET. Winners will be selected at random and contacted by email.
Love ya!
Robyn xo
Giveaway sponsored by Add a Pinch.