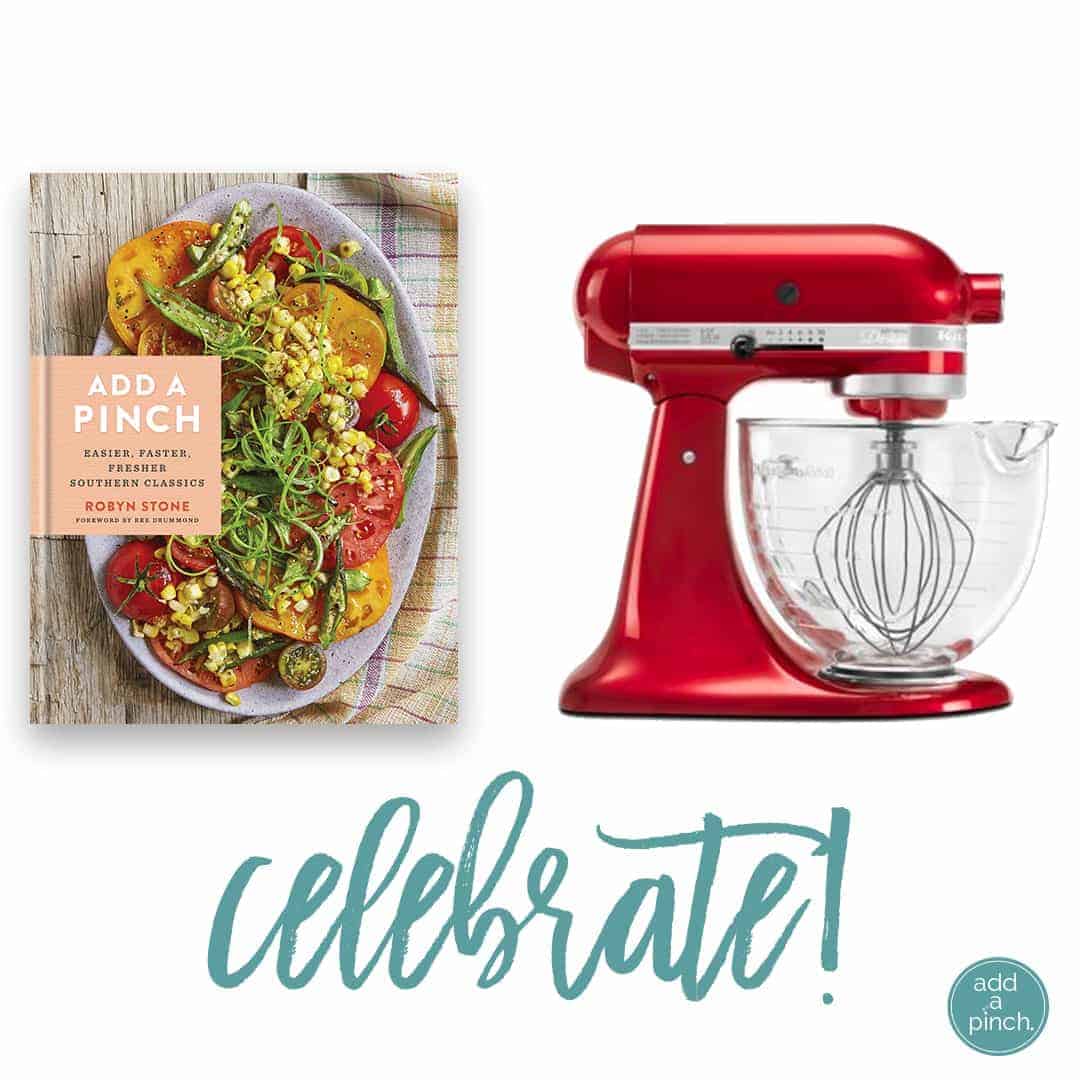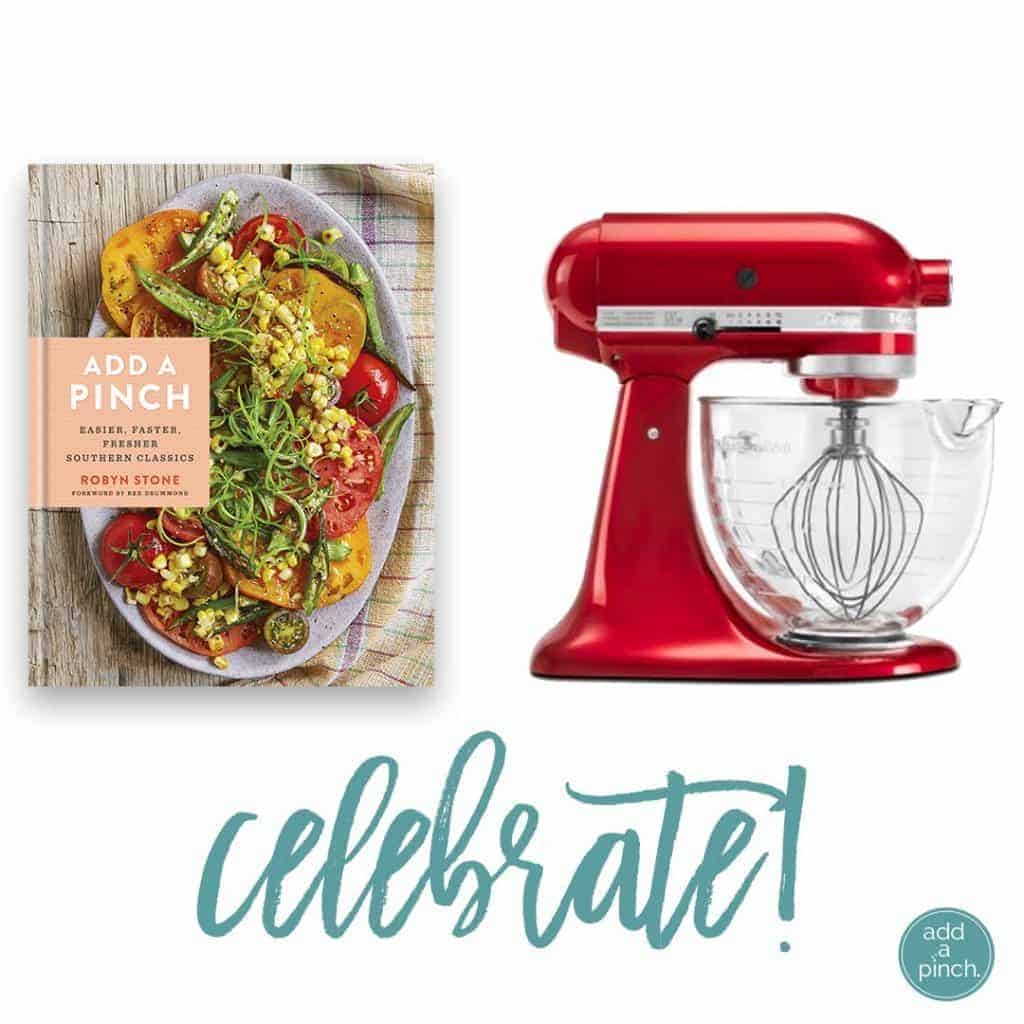 Congratulations to Claudia, comment # 132, as winner of the Add a Pinch Cookbook Let's Celebrate Giveaway!
Can you believe that the Add a Pinch cookbook has been out in the world for a little bit over two weeks now!?
It still seems like just yesterday that I told you about working on it, then shared the cover with you all, and gave you sneak peeks with a few recipes along the way.
In my wildest dreams, I could never have imagined how much I was encouraged by your love and support throughout the entire process! I feel like this is ours – yours and mine.
And you guys, we have so much to celebrate!
The Add a Pinch cookbook was named to Amazon's Best Books of the Month List for April!
A recipe was featured in People Magazine (who would've ever thought that would happen?).
I've done really fun interviews that will be in a few magazines and radio shows in the upcoming months and am scheduled to hop out to LA later this month for a fun segment.
There are a couple of book signings scheduled, along with a cooking demonstration at a festival later this month. If you are in the area, I'd love to hug your neck. You can find out the details on this page.
I'm absolutely thrilled and over the moon excited! There were so, so, so many people involved to make this cookbook a reality, but it absolutely would never have happened without YOU!
To celebrate, I have a pretty fun giveaway that I hope you'll love!
Giveaway!
I'm giving away a cookbook + Kitchenaid mixer to one lucky Add a Pinch friend.
To enter, just leave a comment below about your favorite celebration meal (or food)!
Giveaway ends Wednesday, April 19th at 11:59 PM ET. The winner will be selected at random and contacted by email.
Love ya!
Robyn xo
Giveaway sponsored by Add a Pinch.