It is surely a good thing the turkey, deer, and coyotes are not bothered by a little boy who gets down to his skivvies on our back porch. This is why my family would never survive in a subdivision.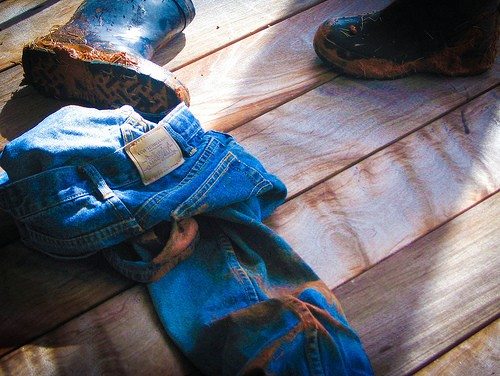 All boy. And I love it!
Now, I'm not so sure I'm going to be able to get those jeans clean, but that's another story.