Congratulations to the Winners!!!
Comments #19 – Michelle T, #208 – Karen, #265 – Miranda
I hope you had a fabulous July 4th!
Okay guys, I hope you are still loving this American Made Giveaway Week as much as I am! I'm thinking this needs to become a tradition on Add a Pinch. Do you agree? I'd love to know what you all are thinking about it.
For Day #5 I thought I'd share my love for Nordic Ware.
I'm sort of prejudice when it comes to their pans. I can't even begin to tell you how many other pans I've bought in my adult life that have just not passed the muster and have been donated, given away, or sold in garage sales for practically nothing. You just can't beat Nordic Ware Bundt pans, muffin pans, and sheet pans for their quality. I know I can rely on them when I bake pound cakes, muffins, cookies and biscuits. They just work perfectly!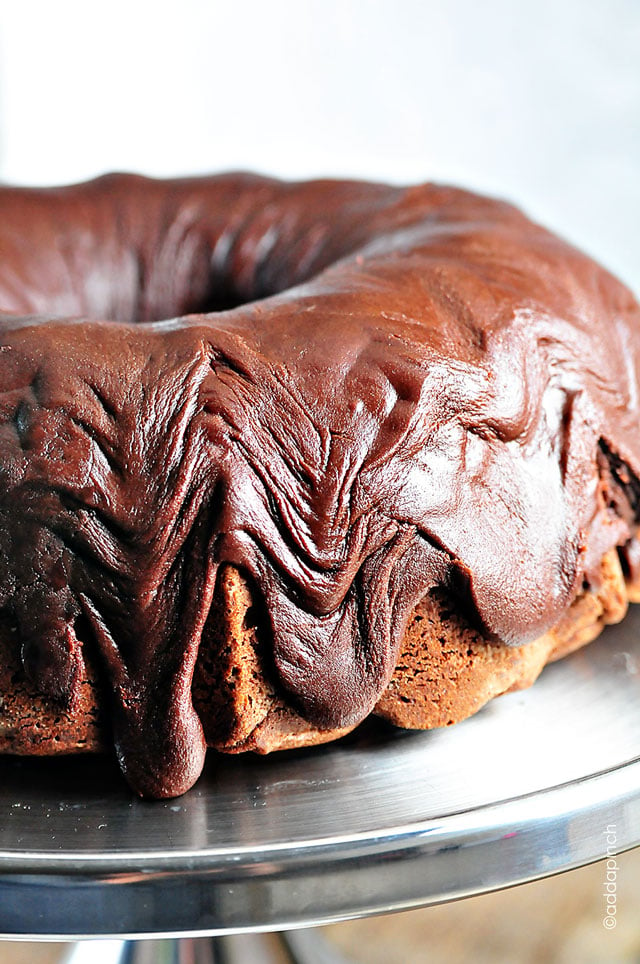 Chocolate Pound Cake with Fudge Icing
So, I thought I'd share the love by giving away THREE of these Original Platinum Edition Bundt Pans. Believe me, you want one if you don't already have one. And if you do have one, you can always use two. Believe me, I think we have three or four in our household. But then again, I may take my Bundt pan love to the extreme!
My husband has his own for when he cooks our Cream Cheese Pound Cake for Boy Scouts, I have one in our RV, and then there are two at our house just in case I need to cook two things in Bundt pans at the same time. You know, like that happens every day! Heh!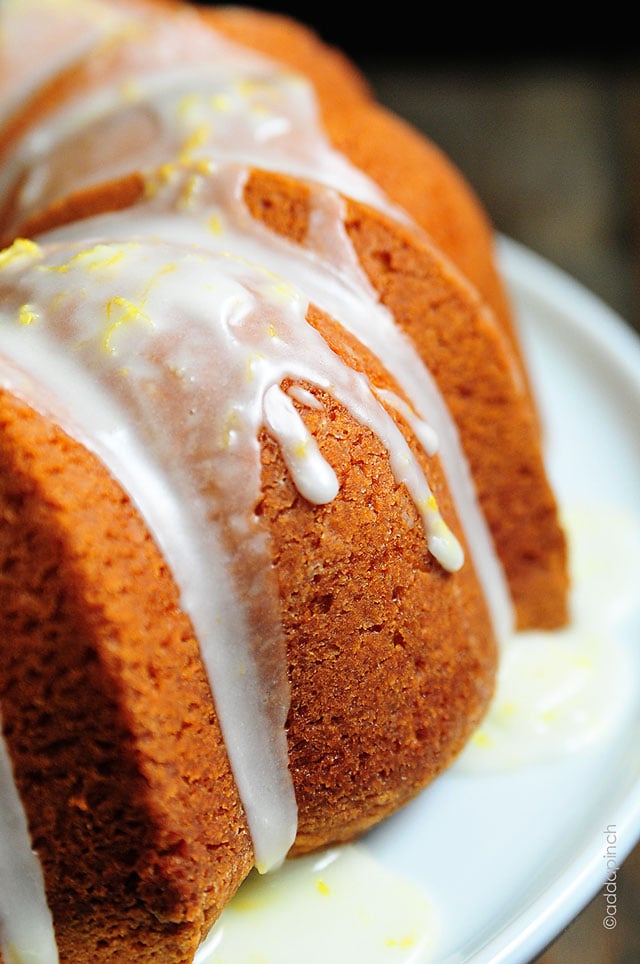 Anyway, you can tell I love 'em.
Nordic Ware celebrated their 65th anniversary back in 2011 and continues to manufacture their products in Minneapolis, Minnesota.
Okay, so let's get to the giveaway.
Here's how you enter:
Leave me a comment what you love to bake in a Bundt pan. If you don't use a Bundt pan yet, tell me what you can't wait to make!
You can also get a few extra entries with the following:
Then head back to this post and leave a comment that you did.
Here's how this giveaway week works. Each day (July 1st – July 7th), I'll announce a new giveaway. You can enter as many of the giveaways as you'd like. Winners will be selected at random and will announced on July 8th for giveaway days July 1st – July 5th. Giveaways from July 6th and July 7th will be announced as indicated on those giveaway posts.
Here are links to all the great giveaways this week:
Day 1 – THREE (3) Lodge 12-inch Cast Iron Skillets
Day 2 – THREE (3) Fiesta Cake Plates and Servers in Scarlet
Day 3 – THREE (3) Tervis Tumber Sets (4 16-ounce tumblers) in Clear
Day 4 – THREE (3) Annin Estate Flag Sets
Day 5 – THREE (3) Nordic Ware Bundt Pans
Day 6 – TWO (2) Crosby & Taylor Pewter Measuring Spoon Sets with Stand
Day 7 – ONE (1) KitchenAid 5-Quart Artisan Stand Mixer
Disclosure: This week of giveaways is hosted and sponsored by Add a Pinch, because I love ya!
Happy 4th of July!!!
Love ya,
Robyn xo