Okay, friends. This is one of my absolute most favorite things.
Ever.
Seriously.
It is my Anker Battery External Charger that I use to recharge so much of my electronic life while on the go that I can't imagine not having it!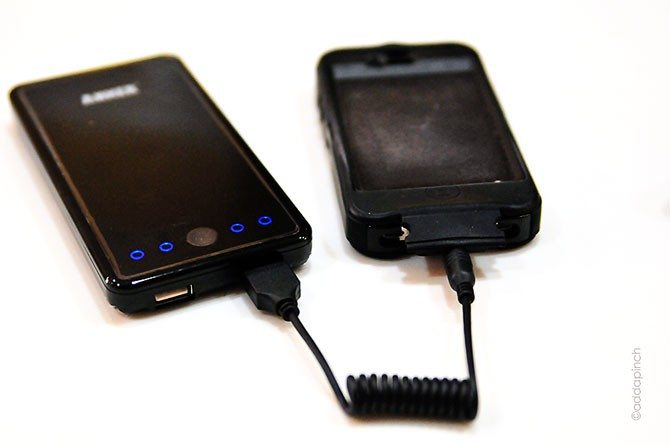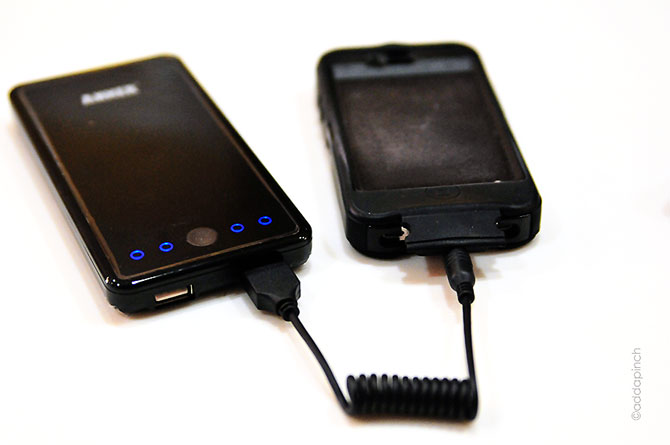 You see, while I was in Chicago a while back, we were discussing how crazy it was while traveling that cell phone, tablet and so many of our other devices would run out of "juice" before the day was over.
Of course, it really is amazing how quickly I can drain a battery while traveling. Regardless if I'm traveling with my family on vacation or on a blog related trip. Either way, I'm searching for an electrical outlet by noon most days.
So, when Andrea showed me how she kept up with it all, I immediately hopped onto my nearly dead cell phone and ordered this Anker from Amazon.
Y'all know I like to try stuff for a good while before I shout it from the rooftops to you guys, so it has been a little over a month now and my Anker goes with me everywhere.
And I mean everywhere.
It stays in my purse ready to go.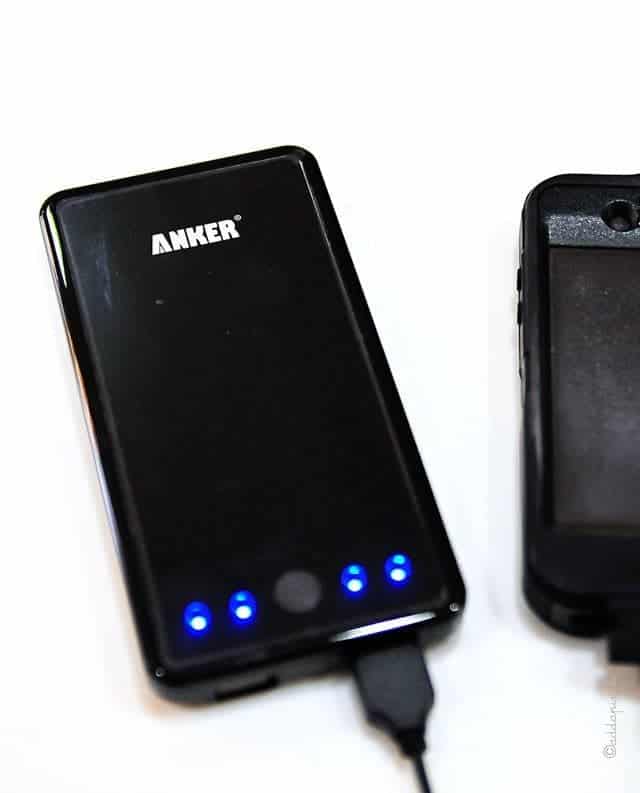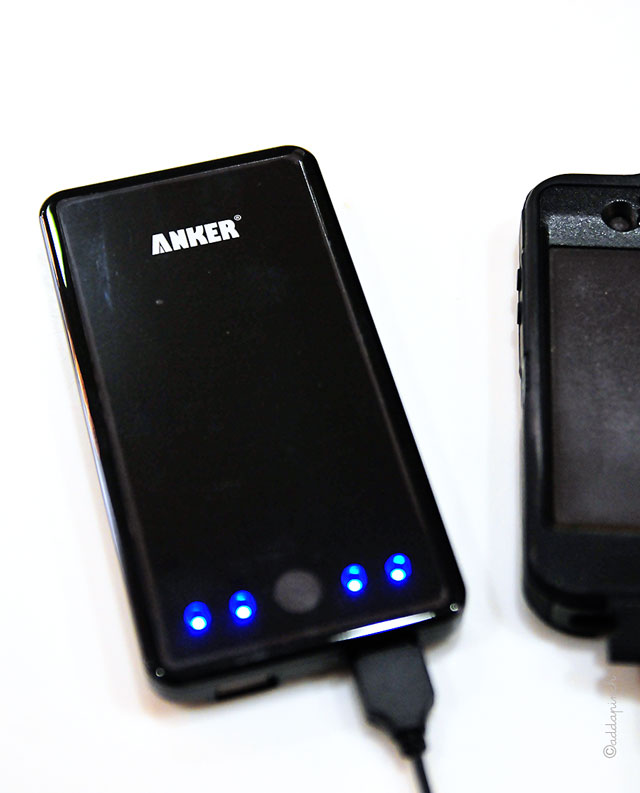 I charge my Anker on my laptop or large computer and then when it is fully charged, I can get three full recharges to my iPhone or iPad before I have to recharge my Anker.
Another great things is that I can charge two devices at once on it. So, my husband and I can both recharge our phones while traveling or I can recharge my iPhone and my iPad at the same time.
It just doesn't get better than that in my book!
Here are a few of the technical details included about the Anker on Amazon.
Huge Capacity, 10000mAh; Add 4-5 full charges or 40 hours of talk time to iPhone 5 / 4S / 4 / 3GS, 3 full charges for Samsung Galaxy S3, a full charge for iPad / iPad 2, or 400% + to most mobile phones' battery life
Dual USB ports: charge one device with up to 3A output, or charge dual devices at 3A total max; Custom Android and Apple ports specially designed to charge Android and Apple products; Can individually or concurrently charge Android phones and iPhones at full speed; LED indicates charge level
Slim & stylish design, 0.6 inch thick; Easily fits into your bag to provide instant power; Charge your devices anytime, anywhere; PERFECT for long plane flights, road trips, or whenever you need to charge your mobile devices wherever you are
Reliable Lithium Polymer battery ensures high quality; 500+ recharge cycles over the life of the battery
Package includes: Anker External Battery / 4 connectors for most phones / 1 spring USB power wire / 1 user manual / 1 convenient travel pouch
So, because I love y'all so much, I thought I'd share a few of these with you guys, too. I'm giving away one of these Anker devices. 
And, even better, my friend Amy is just as addicted to her Anker and is giving one away as well. So… you guys can enter to win one of these Anker devices here and over there! Cool, huh?

Here are the details of the giveaway.
Anker Battery External Charge Giveaway
Leave a comment telling me your funniest cell phone story. (Keep it Clean! LOL!)
Congratulations to Comment #69, Ed!
You can also get a few extra entries with the following:
Then head back to this post and leave a comment that you did.
Giveaway ends May 10th at 11:59 PM Eastern. The winner will be announced sometime the following day.
Giveaway open to US and Canadian residents only.
Disclosure: Links are included to Amazon for additional information only. These are not affiliate links. This giveaway is sponsored by Add a Pinch, because I love this thing to death and want y'all to have it, too!