A yellow butterfly greeted me as I walked out the front door the morning my father passed away. He'd been sick for some time and we knew God had a better plan than for him to suffer through many more days as he'd been. With my Mama, sister and I by his side, telling him how much we loved him, reading scripture and holding his hands, he peacefully passed away.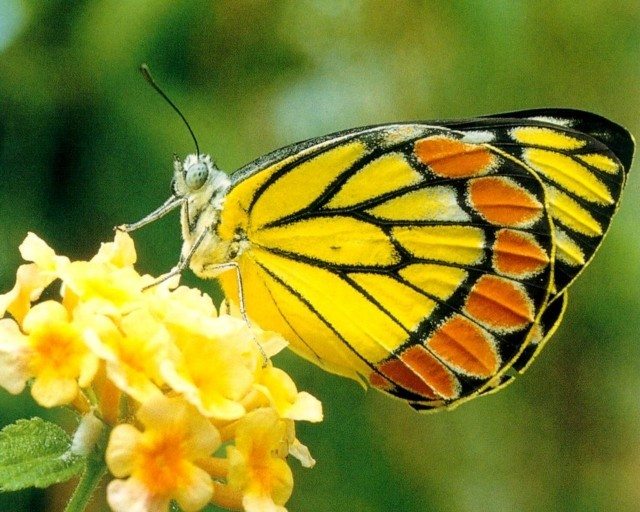 There were no words that could comfort me more than knowing he'd lived a beautiful and full life. Knowing that he was loved and loved us. Knowing that he believed, his faith growing and carrying him and us through the final days and hours.
For nearly a month after his death, my yellow butterfly visited me whenever I went outside. I noticed when I missed him the most, I would step out onto our porch looking for a flutter of yellow wings.
Around Halloween this year, friends of our family lost their eight year old son when he was tragically hit by a car as they crossed the street. In an instant they went from a joyful moment of picking up pizza one Friday evening to wishing for just one more second.
A few days later, Hurricane Sandy hit the east coast with such force and power that lives have been permanently changed. Home destroyed, landmarks washed away, and the worst part – lives lost. Families went from planning activities for Halloween and trick-or-treating to survival.
Last Friday, as Little Buddy and I were looking through RC cars to find just the right one for a eight-year old boy we've adopted for Christmas, I received a text from my friend Amy about the tragedy in Newtown. When I finally made it home and turned on the television, I was instantly reminded of the feelings that swept over me while I was working in Connecticut and watched the news on September 11th.
With tears streaming down my face, I remembered just wanting to be home with my family, wanting to turn off the television but being glued to the news, wanting to just be with those I loved, hugging them and not letting them go. I remember the intense feelings of goodwill I felt toward my fellow man, wanting to do something, anything, that I could think of to help someone else, while craving a sense of quietness – stillness even.
So for today, I'll be still, hug my family close, pray for the ones I love, families who are grieving this holiday season, the families of Connecticut, and for goodness to always win.
I'll also look for my yellow butterfly.
photo credit: shutterstock