Beauty Loves is a series where I share items I'm loving from the drugstore beauty aisle to the department store beauty counter! This month includes essentials for smooth, soft winter lips, moisturized skin and my favorite eyeshadow palate.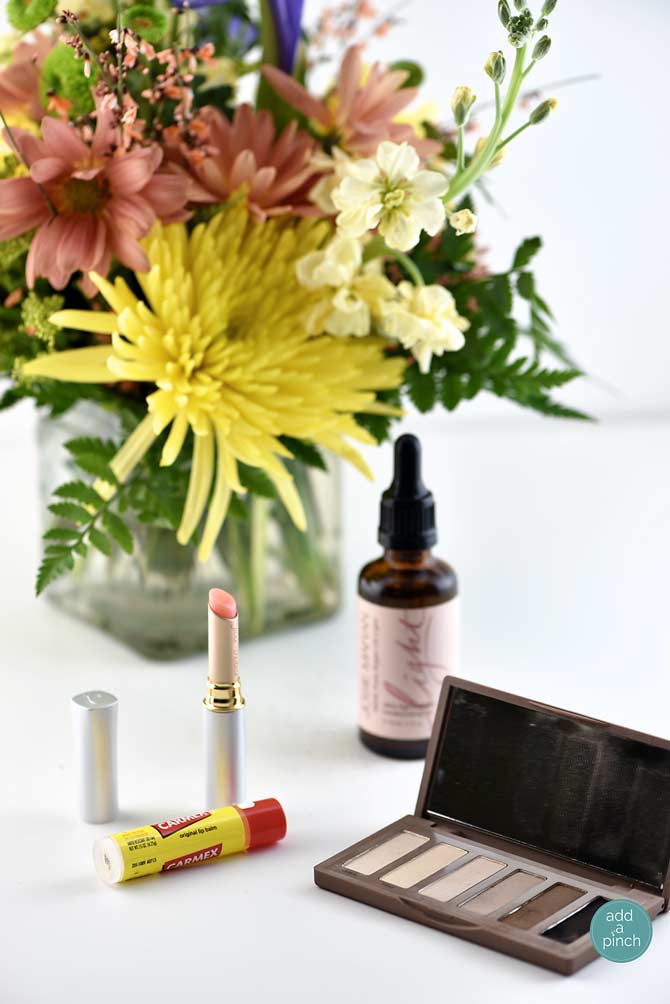 As you all know by now, I love sharing about what beauty products have been indispensable to me. Some months, it is harder to narrow my choices down than others! In the past, I've shared a whole host of items I'm loving at the moment. I love looking back through those posts to see what beauty products I relied on during which months and if anything has changed in my routine from one year to the next.
For 2015, I've decided to pare down the items to those that I just don't think I could do without. Some months that might mean just one item and others it might mean five! Generally though, I'll try to keep it within my top five favorites for the month!
Here are my favorites from January. Since Punxsutawney Phil saw his shadow this morning and predicts six more weeks of winter,
1. Have your lips been dry this winter? Since Punxsutawney Phil saw his shadow this morning and predicts six more weeks of winter, I think this may be handy if so. I finally found my go to routine to keep them soft and smooth! I always keep a tube (or 10!) of Carmex around me. In my purse, by my bedside, in my makeup bag, in my car console – you get the picture. They are everywhere and I love them!
2. For just a hint of color that is also moisturizing, I love this lipstick! It truly is a barely there color that makes your lips look like you've just been kissed, hence the name. In other words, it makes your lips look like your lips, just better. My favorite colors are Forever Pink (in photo) and Milan.
3. Oils are my friends. The older I get, I realize how great they are for everything from my face to my hair to my cuticles. This lighter version is my favorite for, well, everything!
4. I grabbed this small Urban Decay basics palate while on a mad dash through Nordstrom at Christmas. It really does have all of the essential colors in one small little set.