Beauty Loves is a series where I share favorite beauty products collection for the month. Includes basic beauty products for hair, makeup, and skin care!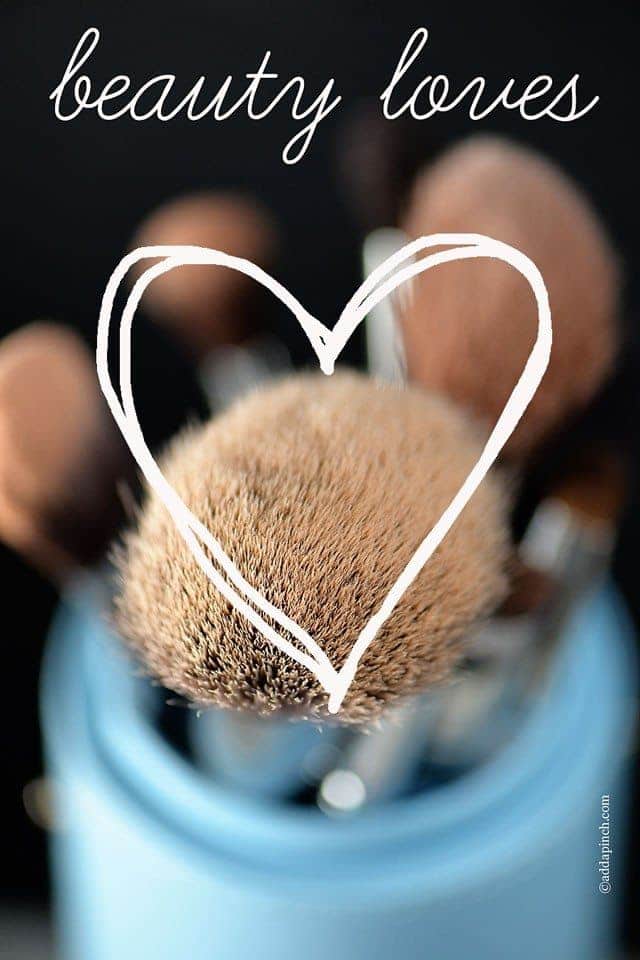 Can you believe it is already the end of July! How in the world did that happen? It seems like the months just keep flying by! I have a few favorite beauty products that I want to share with you for this month's beauty loves! I like to call these some of my summer essentials!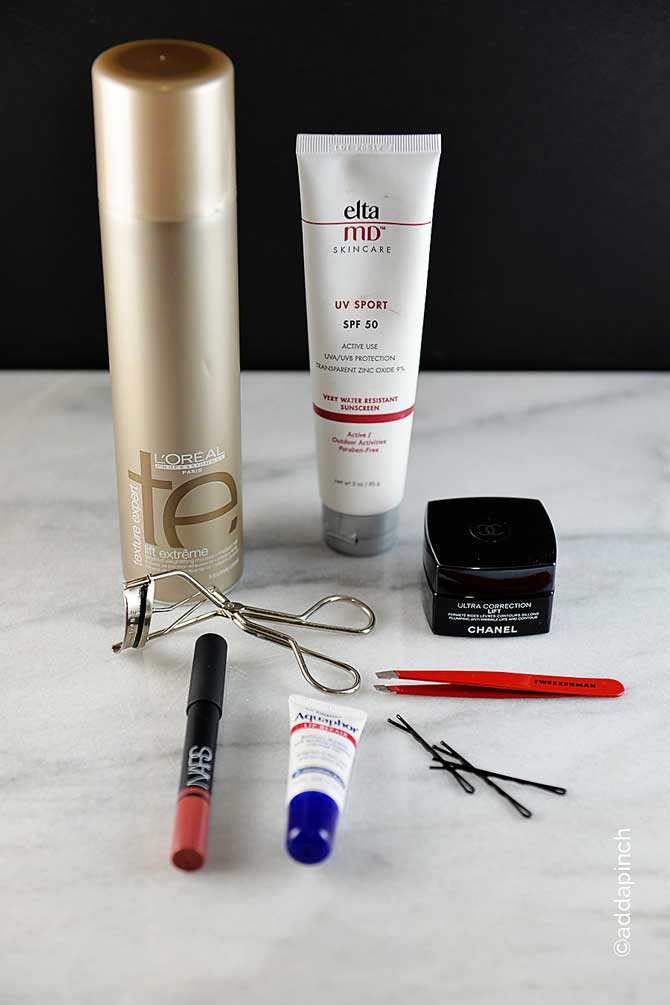 1. Lipstick. I'm loving this lipstick pencil by Nars. It is from their Satin Lips collection in shade Rikugien. It is a rose pink and makes for a great neutral everyday lip color. It is my new go to!
2. Lip moisturizer. I use this Aquaphor Lip Repair religiously! It stays on my bedside table to put on every night right before I go to bed. While it is essential for me during the winter months, I've found that my lips stay much better moisturized if I use it year-round.
3. Hair management. Okay, bobby pins might seem like a silly thing to include on a beauty loves list, but I couldn't do without them in the summer or in the winter! I keep a few in my purse just to manage my hair if it becomes unruly in the Georgia summer humidity. There are just so many ways to use bobby pins for pretty and classic hair styles, but I love to just pull a piece of hair from the front portion of my hair and secure it to the side, almost as if they were long bangs.
4. Lashes. For the longest time I didn't see the big deal about an eyelash curler, but oh boy, the older I get, the more I love it! I've read somewhere that have well curled lashes with a classic black mascara can take about five years off of your appearance. I'm not sure about five years, but it definitely opens your eyes and makes you look more "alive".
5. Tweezers. Having a good pair of tweezers in your beauty arsenal is one of the things I can't do without! I love a bright pair by Tweezerman. They are available in so many colors that it makes it easier to spot them in the bottom of my makeup bag!
6. Hair styling. I have to have a bit of lift or volume in my hair around the crown of my head. Otherwise, I feel like I look like something is wrong or I haven't fixed my hair. Maybe it's because I grew up in the 80's and 90's! My hair stylist swears by this root lifter and I love it!
7. Sunscreen. You know by now how much I advocate for good sunscreen. I use my favorite sunscreen that goes on clear every single day, whether I plan on being outside or not! This sport sunscreen is by the same brand and I absolutely love it. It is perfect for when I know I'm going to be outside around the farm or headed to the lake.
8. Face lift. Okay, not really, but sorta kinda. This cream is a bit new to me and is perfect for using in those areas where you have fine lines and wrinkles. It helps to plump them up a bit. I like to especially use around my mouth and for smile lines.
So, these are a few of the beauty products I'm loving. What new things have your discovered that you think I should give a try?
Robyn xo
Disclosure: Links to beauty products are included in this post to help demonstrate the actual product I am using. These are affiliate links and should you purchase products using these links, I earn a few pennies which I put right back into Add a Pinch. Thank you so much for the love!