Beauty Loves is a series where I share items I'm loving from the drugstore beauty aisle to the department store beauty counter! This month includes favorite eyeshadows, lipsticks, and more!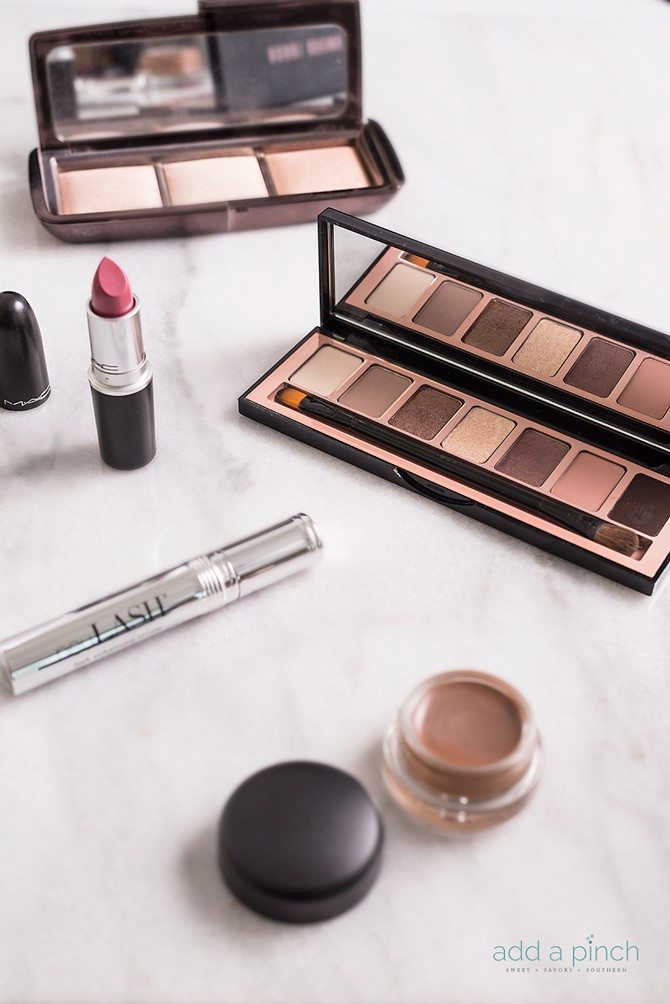 I have been taking full advantage of the Nordstrom's anniversary sale this month and actually hate to see it come to an end on Monday. I've actually been picking up items that I use all the time while they are at such good prices and have been getting things that I think will be great for Christmas presents, if I can hold off giving them to the people I bought them for that long! Just know that I am horrible where that is concerned. I begin with the best of intentions of being done early and then just can't wait to give it to the person that I bought it for. I guess there's nothing wrong with that, right? Please say no!
Anyway, for this month's beauty loves, it really is about so many of the items that I've shared previously but that are tried and true favorites of mine.
MAC Paint Pot. I can't even begin to tell you how much I love these paint pots. I swear by them. They have ultimate smudge proof, budge proof staying power and I love that they don't crease on me even on the most humid of days! I use the shade Painterly as a primer with other eyeshadows or just to wear on its own, but have a few other shades as well. Quiet Natural is also one of my favorite shades.
NeuLash. This is a recent find for me that was recommended by a friend. I feel like I have the stubbiest lashes lately and she said this had made a world of difference for making her lashes dark and silky. I'll keep ya posted on this one! 🙂
Bobbi Brown Telluride Eye Palette. I love Bobbi Brown eyeshadows. I usually use my MAC paint pot and then add on a swoosh of Bobbie Brown in her basic browns when I want to take an extra minute or two on my eye makeup. It really does make your eyes pop a bit.
MAC lipstick. I'm a sucker for lipstick and have found that I turn to Bobbie Brown and MAC more often than not. This pink shade is called Cremesheen Pearl in MAC's cremesheen line which leaves my lips feeling a bit more hydrated than other MAC lipsticks sometimes feel.
Hourglass Lighting Palette. I first heard about these Hourglass ambient powders from my sister and now I absolutely swear by them. Once I have my makeup and blush on, I just give my face a final little poof with a huge fluffy brush that I've swirled through this palette. It does wonders for blending all of my makeup and making it look smooth and finished.
What items have you found lately that you are loving?