Beauty Loves is a series where I share items I'm loving from the drugstore beauty aisle to the department store beauty counter! This month includes my new favorite hair serum, dry oil spray, and more.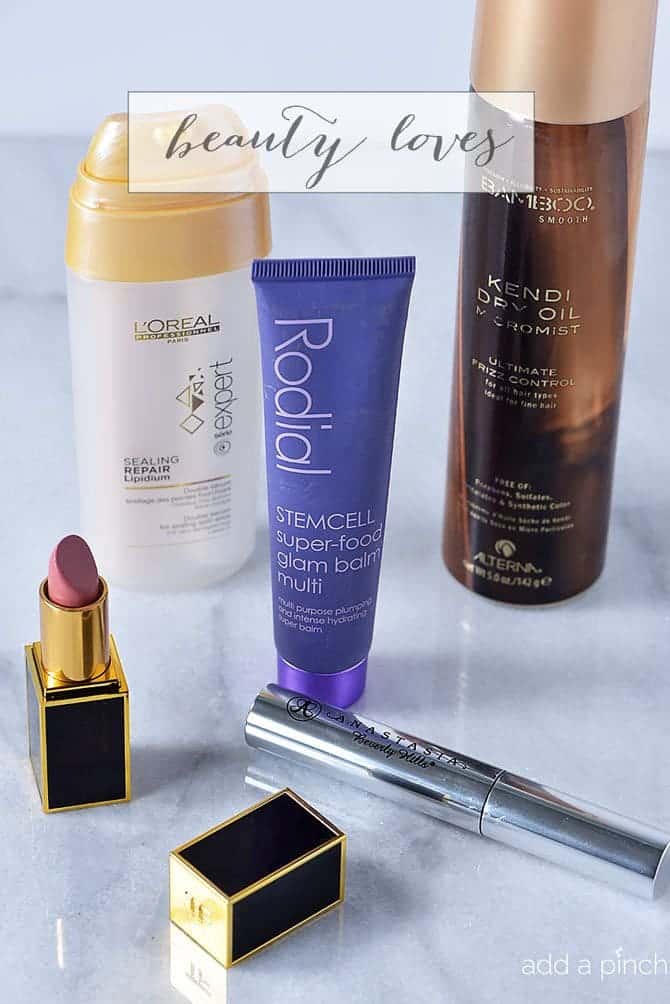 It is the time of the month when I share about the beauty products I am loving.
For 2015, I'm paring down the items in each month's Beauty Loves posts to those that I'm loving. Generally, I'll keep the selection to five or less and do my best to not reshare items that I've shared previously – but no promises that I won't gush about something if I think I couldn't do without it! I hope you love learning about some of them as much as I always love sharing them!
Here are my favorites from March.
What beauty items are you loving lately?
Robyn xo