Beauty Loves is a series where I share items I'm loving from the drugstore beauty aisle to the department store beauty counter!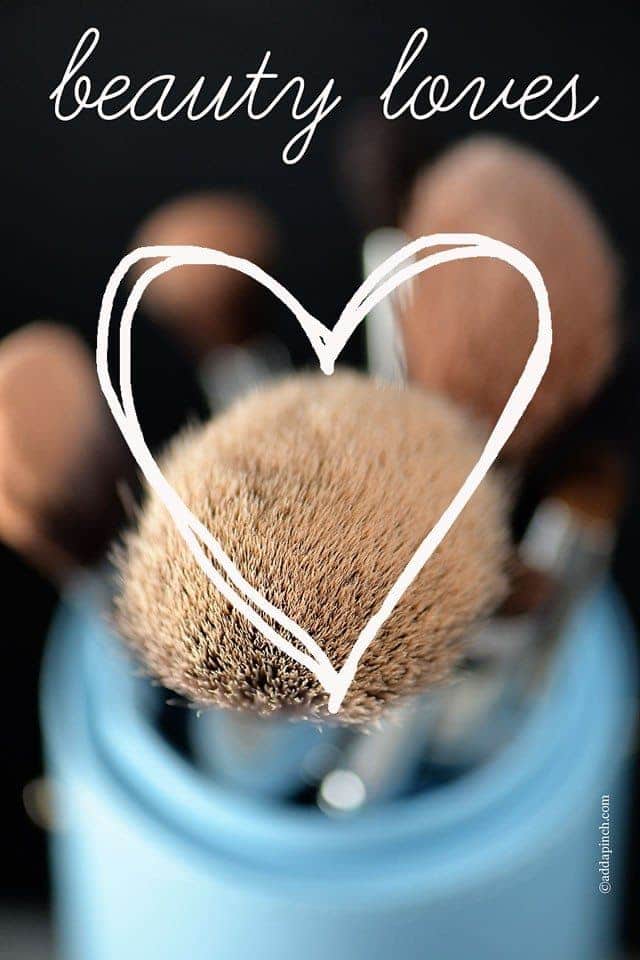 I believe you guys love beauty products as much or more than I do! It really is one of my favorite series here on the website! It's fun to look back through previous Beauty Loves posts to see that some of your recommendations through comments and emails have made it to later posts! Thank you for sharing what you are loving, too!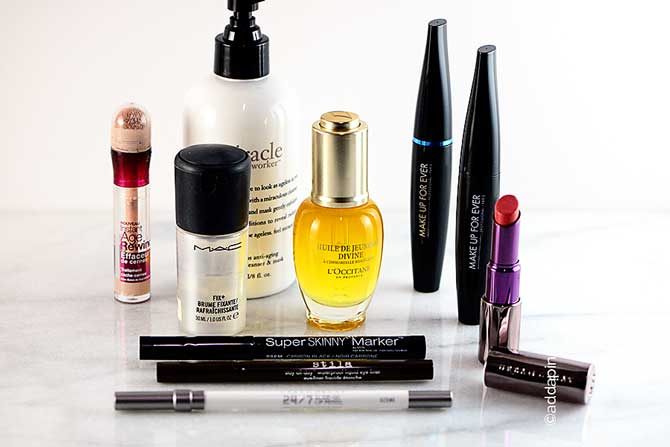 This month's Beauty Loves includes a little something for everyone – from drugstore favorites to beauty counter loves! I think that you'll love many of these as well!
1. Age Rewind Concealer – I've marveled over this concealer previously, but it is still a favorite!
2. MAC Fix+ – great as that final little touch before you walk out the door to your makeup. It helps to set your makeup and leaves you looking great!
3. Philosophy Miracle Worker Cleanser – This one comes to you via recommendation from my Mama! I tried it and fell in love, too! It leaves your skin glowing and feeling soft and supple, not tight and dry! I'm addicted to it!
4. L'Occitane Divine Oil – Oh my word! You guys! This stuff is ah-mazing. Love, love, love it!
5. Make Up Forever Mascara – My friend Amy recommended this mascara when I mentioned to her that her eyelashes looked like velvet and were gorgeous! I immediately snapped it up when she told me what she was using. The brush is fabulous for finding every little eyelash! I love it so much in the regular version that I just had to have the waterproof version. Love!
6. Urban Decay Lip liner – Remember me talking about my favorite red lipstick last month? Well, this lipliner keeps it in place and not in that little v at my top lip! It goes on clear and keeps my lipstick from feathering out. Love it!
7. Stila Eyeliner – I also recommended this same eyeliner in black, but I have to admit that for everyday wear, I've been picking this one in brown and alloy up more and more. The colors aren't as intense and it gives a more natural finished look for the day.
8. NYX Super Skinny Marker Eyeliner – I love this eyeliner, too! It goes on smooth and silky without pulling on your eyelids at all. Similar to the Stila at a much cheaper price!
9. Urban Decay Lipstick – I love this formula for being creamy and nourishing to my lips, which can get dry throughout the day. This color, Lovelight, is just a wee bit darker than my natural lip color and is great for day wear and on into night for a more natural look.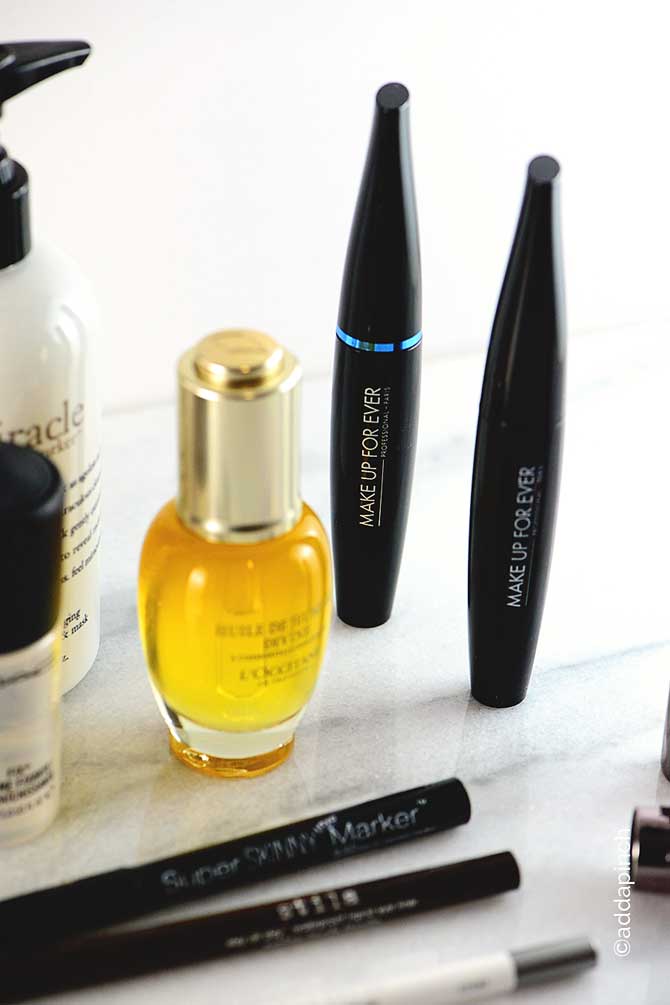 What have you found that you are loving lately? Please share!
Robyn xo
This post contains affiliate links, however as always, opinions are all my own!