Beauty Loves is a series where I share favorite beauty products collection for the month. Includes basic beauty products for hair, makeup, and skin care! A great list for fall!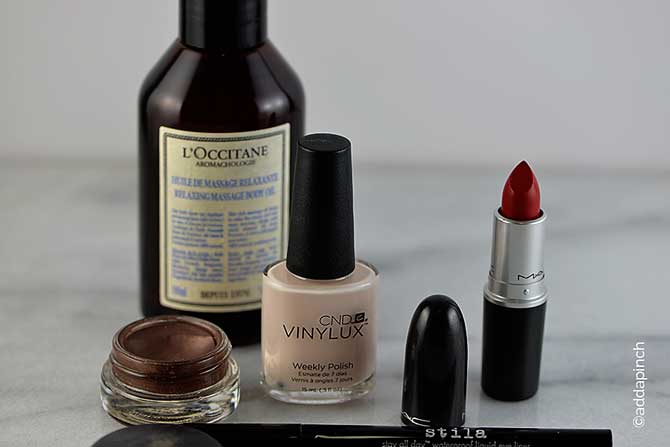 Hello, fall! My favorite time of the year! I have a few favorite beauty products that I want to share with you for this month's beauty loves that I think you'll love for this time of year as well.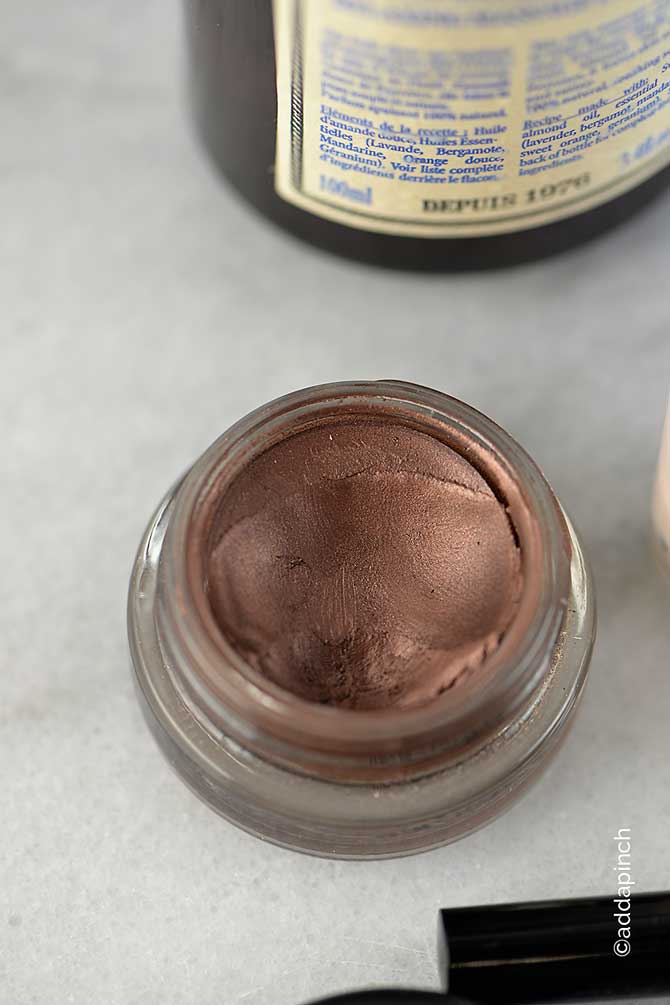 In exchange for my lighter makeup and skincare throughout the summer, I start to lean a bit toward richer colors when fall rolls around each year. But, here in the south, September and October can still be a bit humid so I still gravitate toward items that I know will hold up for the duration while I'm out and about running errands, going to football games, and all that jazz.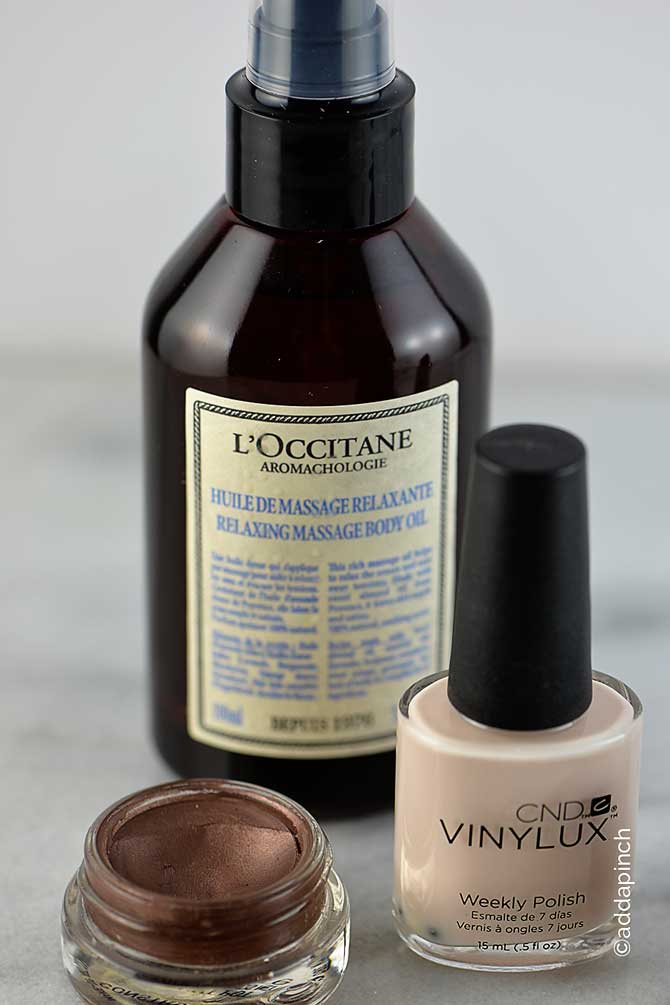 So, without further ado, here are some of my favorite beauty loves I don't think I could be without right now!
1. Creamy eyeshadow. For evenings out in the fall, I like to switch back to Constructovist, one of my favorite shades of creamy eyeshadows, from MAC. Can you tell at this point how much I love these little paint pots? I swear by them! They are perfect for eyeshadow is smudge-proof, budge-proof!
2. Massage body oil. I am seriously in love with this body oil! While it makes all the difference in my skin it smells like a little piece of heaven! It makes my skin feel silky, soft and incredibly smooth! It's great right out of the shower and makes my skin feel incredible all throughout the day! Love it! But, I also like to smooth a bit on my arms and neck area at bedtime. The scent immediately relaxes me!
3. Nails, nails, nails. I've raved about this polish before, but I can't even begin to tell you how much I adore it. A must have! And this color? Instantly makes your hands look well-groomed and polished. A classic I never want to be without!
4. Red lipstick. It sounds so cliche, but I do love a pretty red lipstick in cooler weather. One swipe of a great red lipstick immediately makes me look more alive even if I rushed out the door with just eyeliner and mascara on that day! Seriously, it makes all the difference! Russian Red is my favorite shade of red lipstick. A great blue-red tone.
5. Black eyeliner. Okay, what red lipstick does for a quick pick me up on my lips, a great black eyeliner does for your eyes. It makes me look more awake and alive! This eyeliner definitely has staying power and lasts and lasts. The tip gives a clean, fluid line!
That's what I'm loving lately. What are some of your favorites you'd love to tell me about? I can't wait to hear!
Robyn xo