Congratulations to Add a Pinch Community member, Misty Lynn Ingram!
***
One of my most used small appliances in my kitchen is my whiz bang Blendtec Total Blender. We use it for everything from smoothies, quick ice creams, soups, and sauces. Recently, I started using the new Twister Jar and love how easily it helps me make fresh homemade hummus, nut butters, and salsa.
I sure wish I'd had it when Little Buddy was a baby! I can only imagine how quickly I would have been able to have made Little Buddy's baby food with it!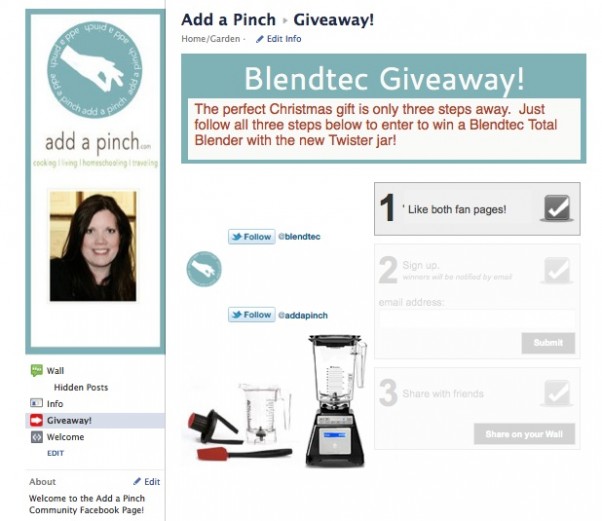 The great folks at Blendtec are giving away a Total Blender with a Twister Jar attachment and scraper to one lucky Add a Pinch community member. Just head on over to the Add a Pinch Community Facebook Page and click on the red giveaway arrow on the left side of the screen. You'll be taken to the giveaway page for entry details.
Good luck!
Visit here for official rules.