I love nothing more than dressing up a basic outfit with some great bracelets and bangles. Adding a little arm candy can be a fun and simple way to dress up an outfit.
Whether you are heading out for dinner, running errands, or dressing for work there are some great pieces out there that can work with any style. You can also have fun with it and add what fits your personal style best such as pearls, rhinestones, monograms, or just plain metallics.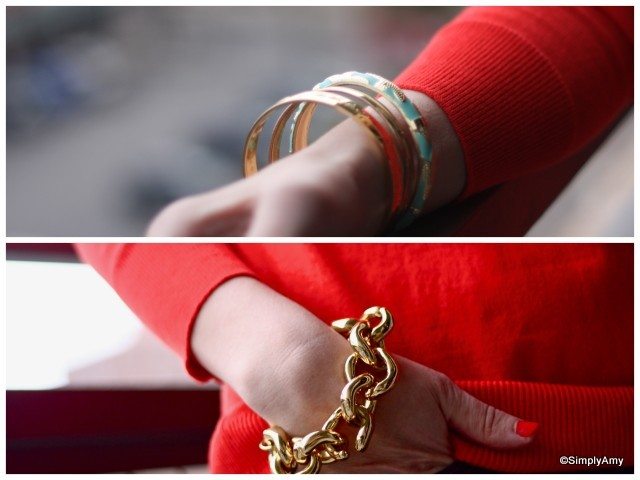 While there are no set rules to stacking, here are some tips that I find helpful when dressing up my arm:
Stick to one side. I like to wear a simple watch on one arm and keep all other jewelry simple such as earrings and necklaces.
Be comfortable. Remember that a full arm of bracelets could be uncomfortable and not practical for doing things around the home or at work. Wear what is practical for you and sometimes just one eye-popping bracelet is all you need.
Mix colors and experiment! Some of my favorite colors to mix are blue with gold or turquoise and coral.
Here are some of my favorites for bracelet styling: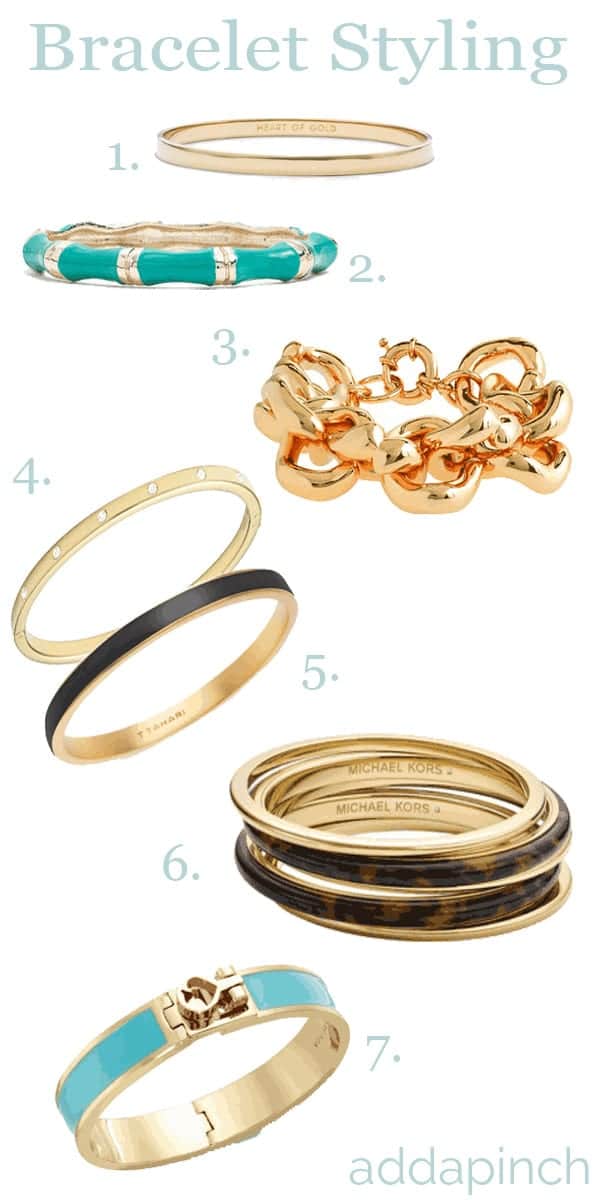 1. gold bangle | 2. enameled bracelet | 3. gold link
4. gold bangle with stones | 5. black enameled
6. tortoise pattern set | 7. hinged enamel
You'll see that I have two ways of styling my bracelets so that they look classic and not over the top.
A large, heavy bracelet, like #3 above, is big enough to wear alone and is a great focal point to any outfit.
A simple, classic bangle, like #1 above, is a great layering piece and can be stacked with different colors and styles. It is truly a classic that you'll love to wear again and again. You can pair it with all of the bracelets included above, with the exception of the gold link.
Colorful bracelets that are done simply and stylishly, like #2 and #7 above, are perfect to layer and they allow you to mix and match for pops of color.
What is your favorite way to stack?