An easy, all-natural sugar scrub recipe featuring brown sugar and cinnamon that smells amazing! Brown Sugar Cinnamon Sugar Scrub is made of just four ingredients and ready in minutes! Great for gifts!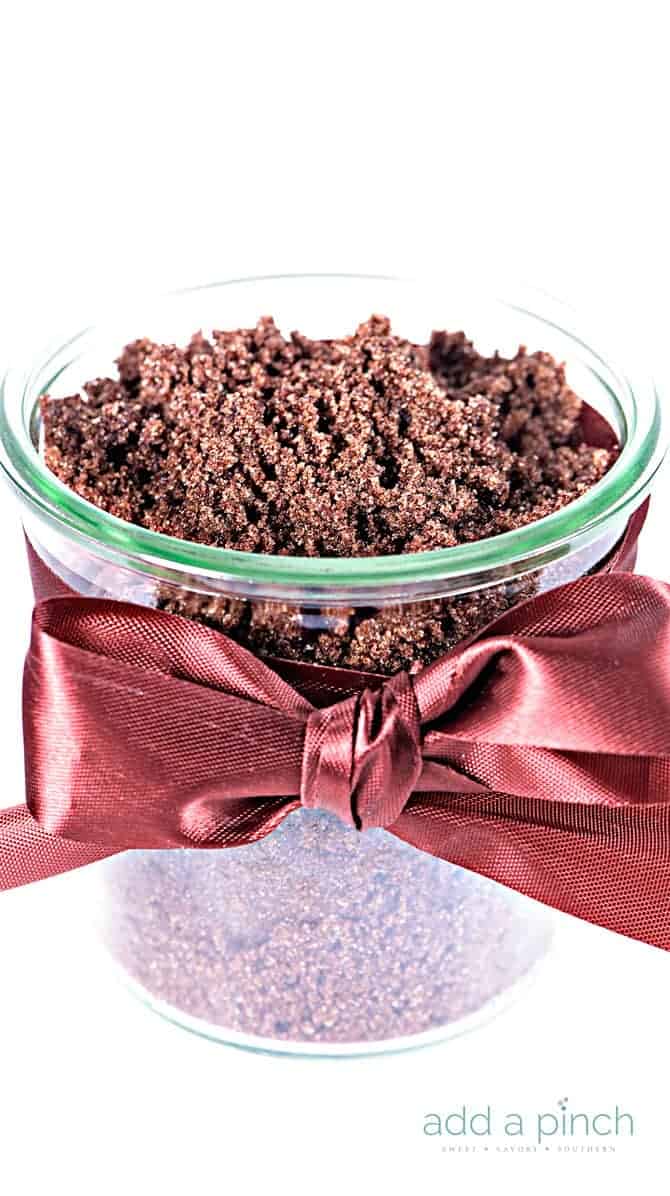 I love using sugar scrubs. They always leave my skin feeling well exfoliated, refreshed, silky smooth and well moisturized. And I can't get enough of them!
Even though you can easily purchase sugar scrub at most department stores, I prefer to make my own. That way, I know every single ingredient that is included and honestly, I can make my own for far less money than I would pay for it at a boutique or store.
In this brown sugar cinnamon sugar scrub, the brown sugar works well to exfoliate while the coconut oil moisturizes and the soap gently cleanses. The ground cinnamon adds an out of this world fragrance leaving your bathroom smelling like you've just baked gingerbread.
As much as I love using and making my own sugar scrubs, I also love giving them throughout the year as gifts to friends and family. This brown sugar cinnamon sugar scrub is always a favorite!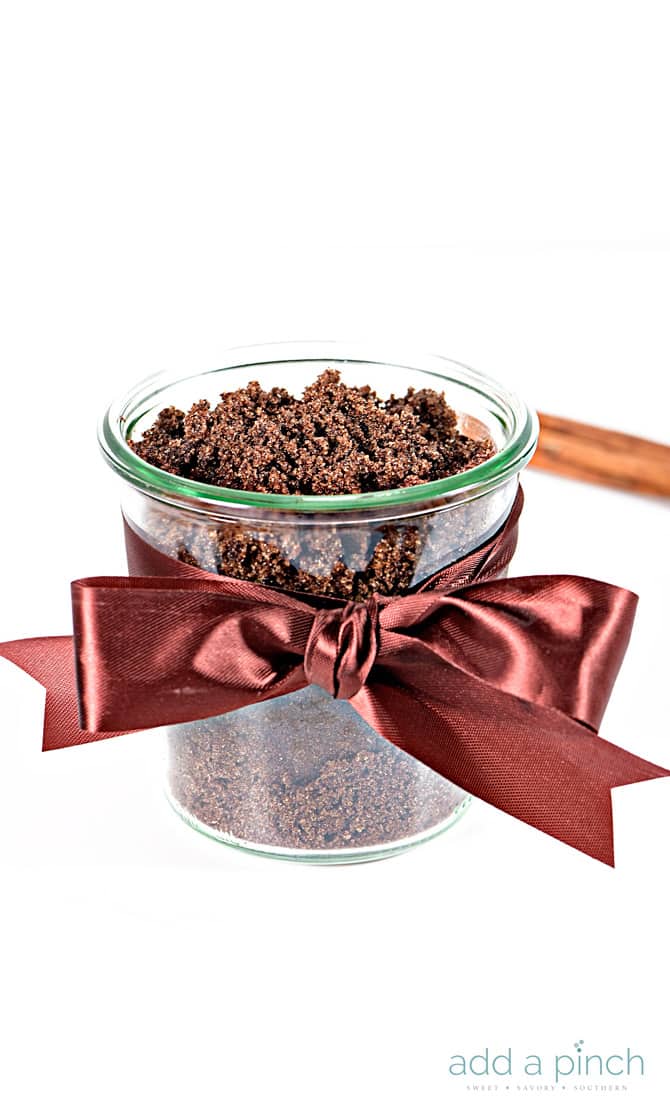 Here's my brown sugar cinnamon sugar scrub recipe. I hope you enjoy it as much as I do!
Brown Sugar Cinnamon Sugar Scrub Recipe
Prep time:
Total time:
Ingredients
1 – 1 ½ cups brown sugar, packed
2 – 3 tablespoons ground cinnamon
1 tablespoon coconut oil, melted
1 tablespoon unscented liquid soap (I used Dr Bronner's unscented soap)
Instructions
Stir together sugar and cinnamon until well combined. Then, mix together coconut oil and liquid soap and stir into dry ingredients. Continue to stir until smooth and any lumps of coconut oil have been dissolved. Pour sugar scrub into container for gifting or for your use. Keeps well sealed on the counter for up to two months.
To use, scoop about 1 tablespoon or more as needed of brown sugar cinnamon sugar scrub from container and rub onto skin in a circular motion. Rinse well.
You'll also need:
1 half-pint Mason jar or similar sized container for gifting or storing
Enjoy!
Robyn xo