I'll be the first one to tell you that fall is by far my favorite season. Bart's birthday, Mama's birthday, and Sam's birthday are all during this time of year and our wedding anniversary, too!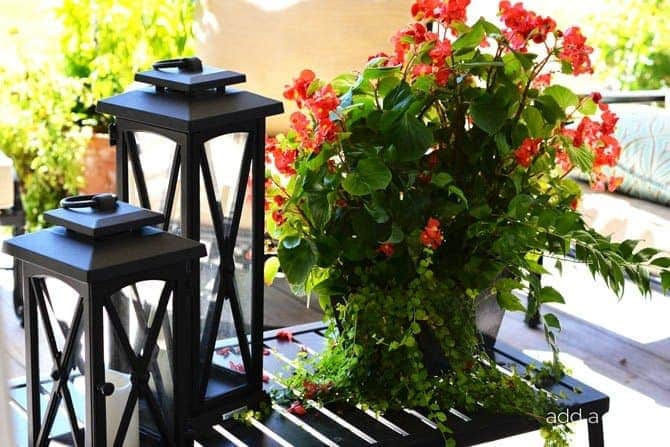 The leaves start to change to golden hues of red, orange and yellow and the weather is just simply perfect. Big, beautiful mums are in all of the garden centers, along with cabbages and pansies everywhere you turn.
But, my flowers…
They are usually looking at just right past their peak come late September or early October and I dread having to pull flowers that are still blooming.
So, I don't…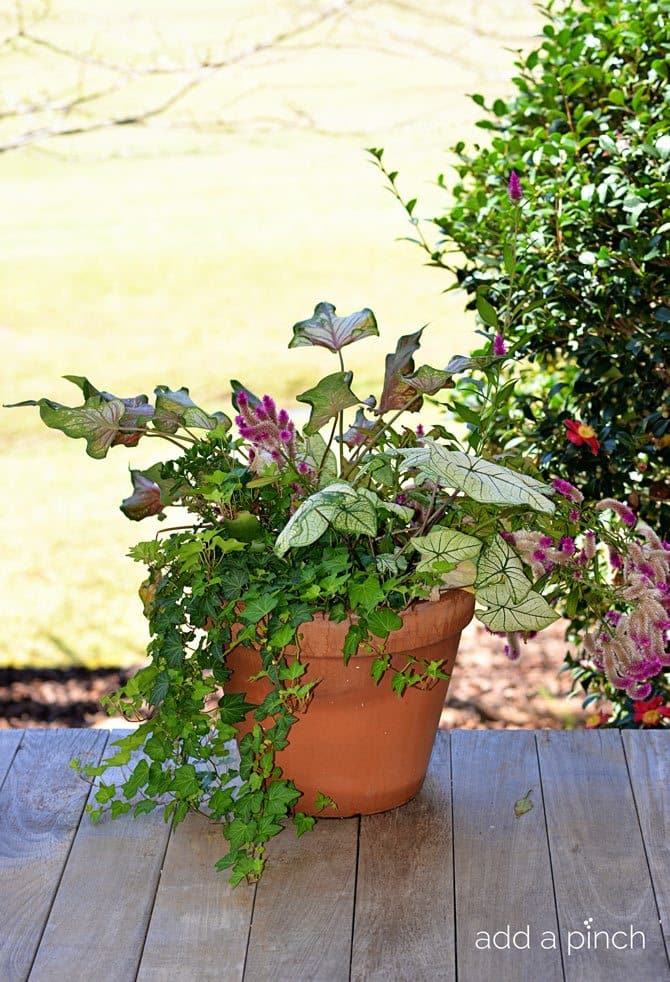 Well, I don't pull them all. Just a few and I leave the  rest until old Jack Frost comes along and wipes them clean and then, I start panicking a bit about having dead plants on my porches and scrambling to find mums that are still beautiful in time for Halloween.
And then, come the week after Thanksgiving, I'll be saying…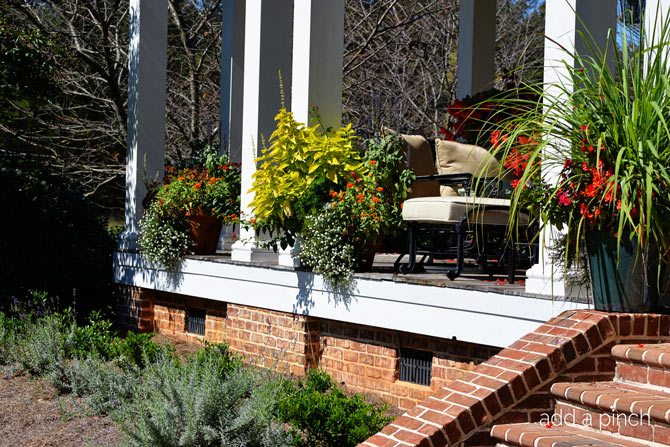 But, my flowers…