This Caramel Apple Slab Pie makes an amazing addition to your holiday table! Simple to make and so delicious!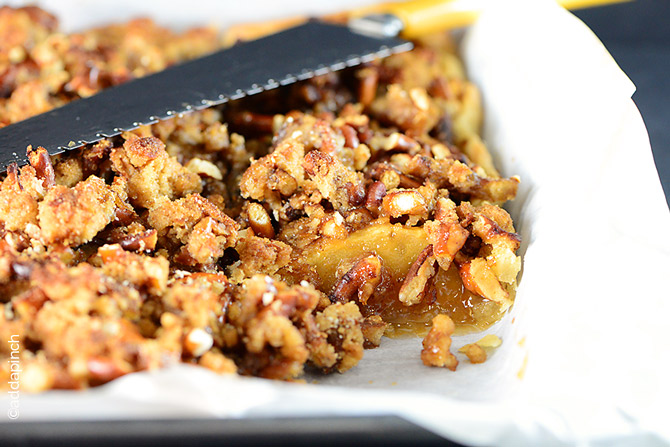 I was invited by Better Homes and Gardens (BHG) to participate in their Ultimate Baking Challenge where 16 bloggers choose one of their BHG recipes from certain categories to make with a bit of a twist. I was given the fruit category and couldn't have been happier! Wait! Did you see that?! Better Homes and Gardens! I am beyond humbled, honored, and downright giddy with excitement that they invited me to participate, much less to participate with such an amazing group of bloggers who I am constantly in awe of their work!
I chose BHG's Crumb-Topped Apple Slab Pie and had fun making switching it up a bit. I changed it to include one of my favorite fruit combinations of caramel apple and then knew that I needed something salty and crunchy to pair with all that perfect sweetness! I chose pretzels and couldn't have been happier with that decision!
So easy to prepare, this slab pie will definitely be a hit during the holidays, tailgating, as well as throughout the year! It really is the perfect combination of sweet and salty, crunchy and creamy.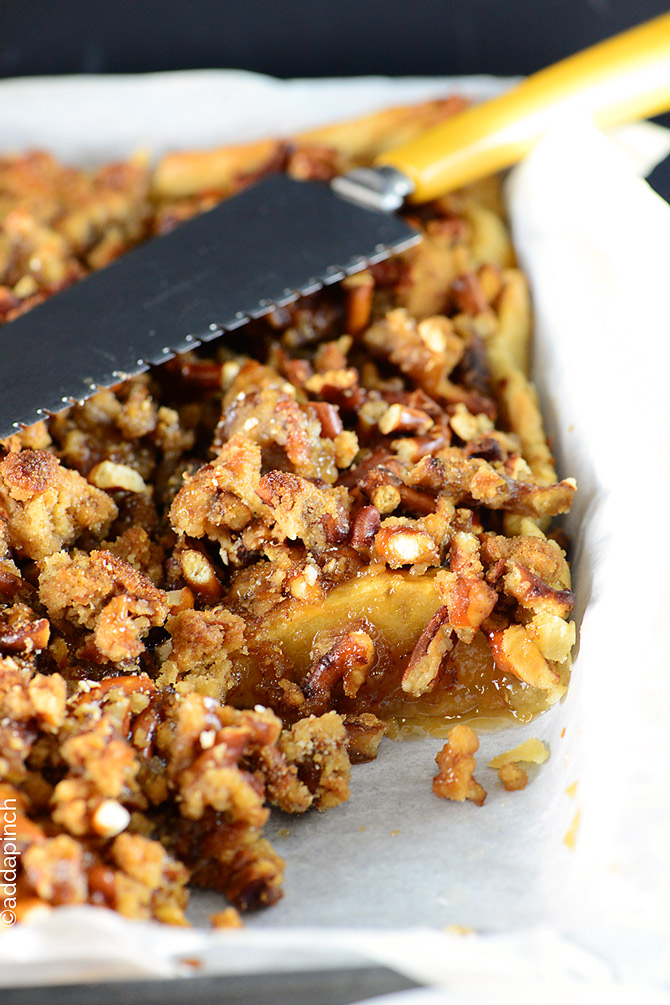 I never ask you guys to vote for this or vote for that, but if you'd like, you can head over to BHG for the Ultimate Baking Challenge and take a look at the various recipes made by all of the bloggers participating! There are so many gorgeous ones and you get to chose a new group to vote between each day throughout the challenge!
To get the original recipe, along with my adapted version, head over to BHG for the recipe for the BHG's Crumb-Topped Apple Slab Pie. My adaptations are listed underneath. Believe me, both are so delicious and definitely something you'll enjoy time and again!
Enjoy!
Robyn xo