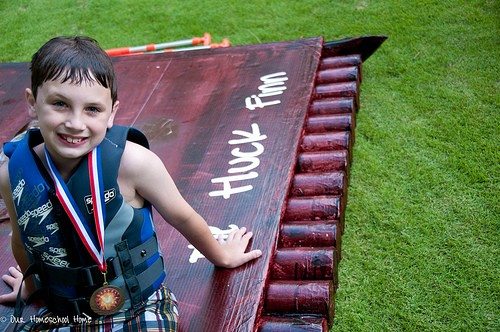 This past week, my husband, father-in-law, and brother-in-law's father designed and built a cardboard boat to participate in a cardboard boat regatta at the lake. The crew was selected to be the four eight year old grandsons (three on my husband's side and one from my brother-in-law's).
There were design meetings, practice for the boys in the pool and then finally… race day.
And Little Buddy's face shows the joy and pride from a race well run.