Chocolate Chip Cookie Brownies
Little Buddy and I were making our Perfect Chocolate Chip Cookie recipe the other day when I confessed to him, "I'm really not wanting cookies. Are you?" His reply made me a very happy Mama. He said, "not really, I just like making them with you."
Since the dough was ready for serious cookie making at this point, I looked at him with a bit of a grin and said, "let's create something then." Our Chocolate Chip Cookie Brownies were born.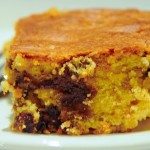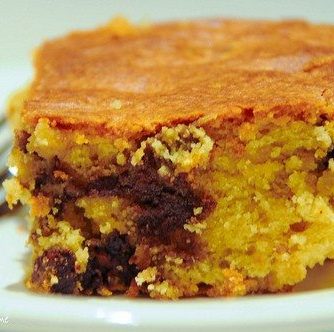 Print Recipe
Chocolate Chip Cookie Brownies
An amazing, delicious recipe for chocolate chip cookie brownies. My family's favorite!
Prep Time10 mins
Cook Time20 mins
Total Time30 mins
Servings: 16
Ingredients
1 1/2 cups butter softened
1 1/2 cups sugar
1 1/2 cups brown sugar firmly packed
2 eggs
1 cup milk
1 tablespoon vanilla
4 1/2 cups all-purpose flour
1 teaspoon baking powder
1 teaspoon baking soda
1 (12-)ounce package chocolate chips
Instructions
Preheat oven to 375 degrees.

Combine butter and sugars together until creamy.

Add eggs, milk, and vanilla and continue to mix well with mixer. (With my Kitchen-Aide stand mixer, I mix at medium speed)

Decrease mixing speed and mix in flour, baking powder, and baking soda until combined.

Increase mixing speed until all ingredients are well-combined.

Remove from stand mixer and incorporate chocolate chips or your choice of ingredient using a wooden spoon.

Pour into an ungreased 13x9 rectangular pan.

Bake for approximately 20 minutes until golden brown.

Allow to sit on the pan for about 5 minutes before cutting.