Remember the Fudge Cake with Peanut Butter Frosting that I tempted you all with? Yeah, I thought you might remember that gorgeous little piece of confection.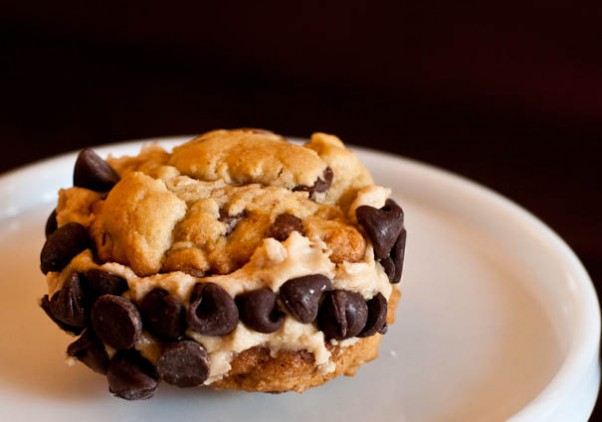 Well, I had a little bit of that delicious peanut butter frosting left over after I'd made the cake. Yes, once again, I made more than I needed. I could easily have just made another fudge cake to go with it, but I decided to do something else with that extra frosting I had on hand. I'd made some of Little Buddy's favorite chocolate chip cookies a few days earlier and knew just what I wanted to make — chocolate chip peanut butter doozies.
Here's how we made them.
Chocolate Chip Peanut Butter Doozies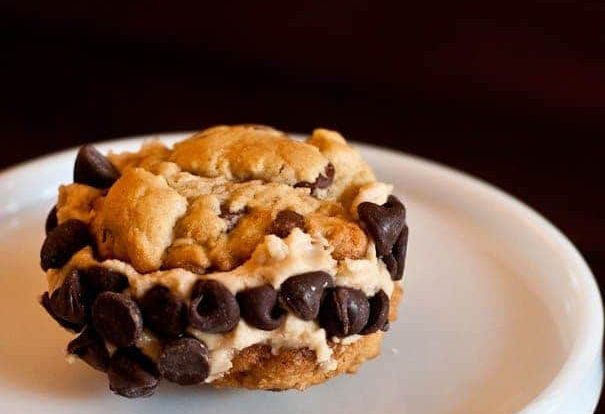 A chocolate and peanut butter lover's dream dessert recipe.
Instructions
Bake chocolate chip cookies according to directions.

Prepare peanut butter frosting recipe.

Spread bottom of one chocolate chip cookie with peanut butter frosting.

Top with second chocolate chip cookie.

Roll sides of cookie in chocolate chips.
Enjoy!
Robyn xo