Give me an afternoon in a kitchen store and I am a very happy girl indeed. It was hard to narrow my favorite things for the kitchen down to a top ten list for this Christmas gift idea listing, but I did it for ya!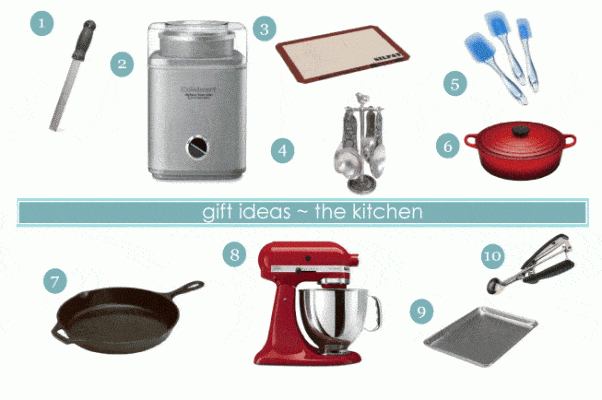 1. Zester| 2. Ice Cream Maker | 3. Silpat Liner
4. Measuring Cups or Spoons | 5. Spatula Set | 6. French Oven
7. Iron Skillet | 8. Stand Mixer | 9. Sheet Pans | 10. Cookie Scoops
What would be on your top ten list for gift ideas for the kitchen? I'd love to know!