A while back, I shared an simple as can be, easy to make recipe for yeast rolls. Today, I wanted to show you how to take that recipe and make delicious Cloverleaf Yeast Rolls.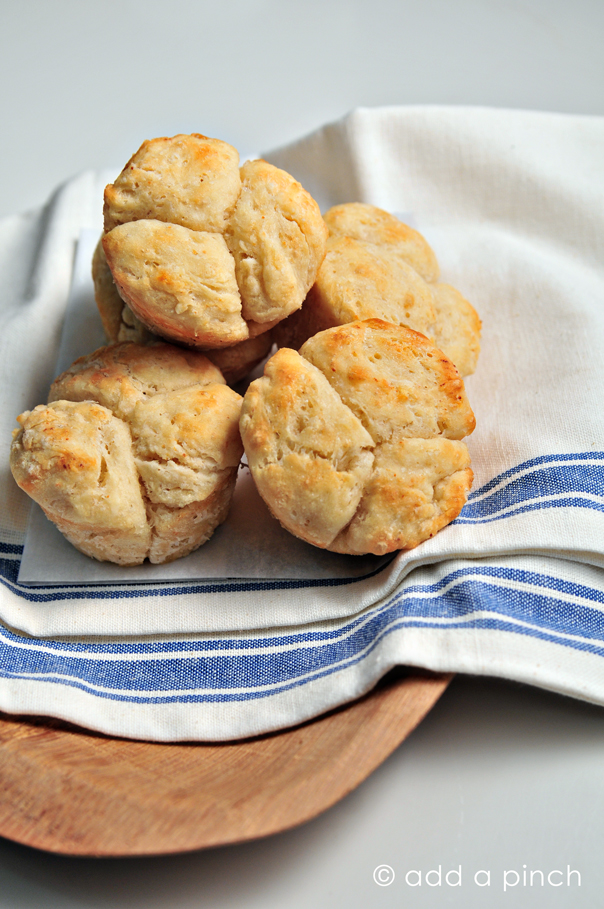 While the regular recipe is just fine, turning them into the clover makes them extra special – well, my family seems to think so. Little Buddy loves to take the fresh Cloverleaf Rolls and pull them apart to savor each of the individual pieces of the roll.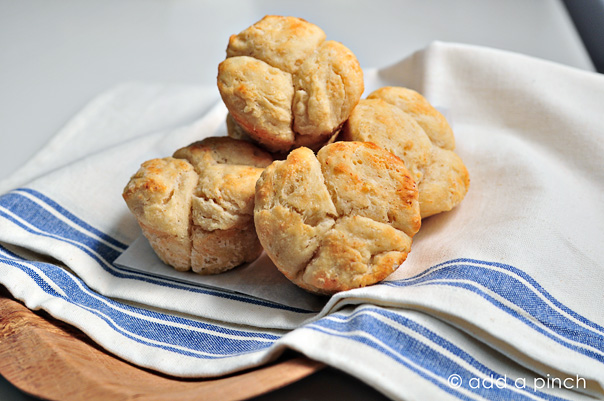 Watching his face as he eats each bite makes the little bit of extra effort to make them absolutely worth it.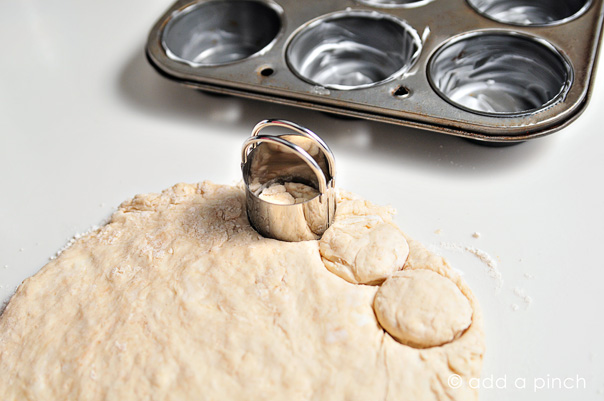 "Effort" may actually be just a little bit too strong of a word to use in reality. They only take a few more minutes and since Little Buddy loves to eat them this way, he also loves to help make them.
Rather than using a large cutter to cut the dough for the rolls, I use about a 1-inch cutter.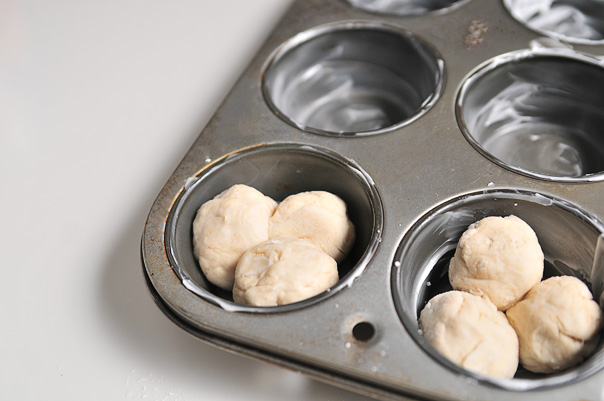 Then, we roll each of the pieces into balls and place three of them together in a muffin tin that has been sprayed with nonstick cooking spray or greased. Then, I place a pat of butter in the center of each roll and bake them in a preheated oven for about 10 minutes.
Easy, peasy and so full of good memories!
Here's the recipe for my Cloverleaf Yeast Rolls. I hope you have as much fun making them and eating them as we do!
Cloverleaf Yeast Rolls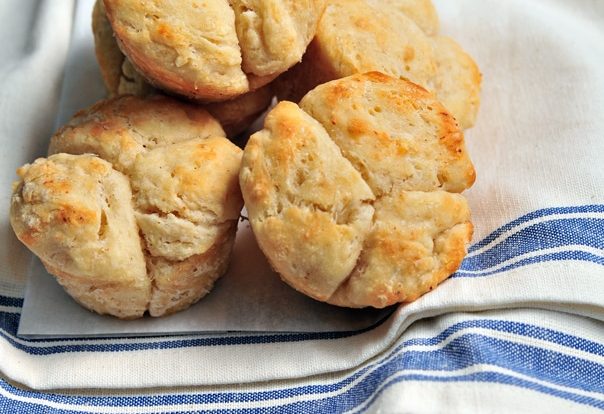 Cloverleaf Yeast Rolls make a great addition to any meal.
Ingredients
2 1/4

cups

all-purpose flour

3

tablespoons

vegetable shortening

3

tablespoons

sugar

1

teaspoon

salt

2 1/4

tablespoons

1 packet active dry yeast

1

egg

lightly beaten

1

cup

hot water
For the top:
1

pat butter for each roll
Instructions
Preheat oven to 425 degrees.

Lightly grease muffin tin.

In a large bowl, mix all roll ingredients until lightly combined.

Pour dough out onto a lightly floured surface and bring together to cut into 1-inch circles. Place three 1-inch circles into each indention of the muffin to form individual cloverleaf rolls.

Cover plastic wrap that has been sprayed with nonstick cooking spray and allow to rise until doubled in size.

Place a pat of butter in the middle of each roll and then bake for 10 minutes in the preheated oven, or until a toothpick inserted in the center of a roll comes out clean. Serve warm.
Enjoy!
Robyn xo