Everything's coming up roses in this collection of rose scented beauty products and home decor items.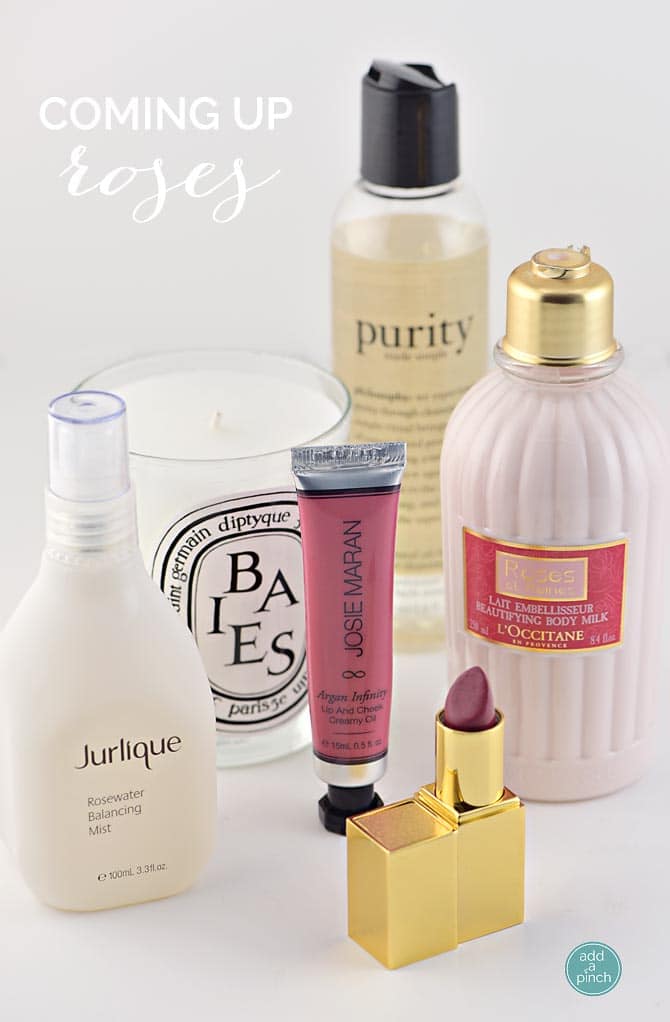 With one whiff of anything rose scented, I'm immediately transported to my Grandmother's bathroom. She always had a bottle of Rose Milk lotion on her vanity counter. Even though her perfume of choice was Estee Lauder for special occasions, throughout the week when she would hug you, you could always pick up a faint scent of roses lingering on her skin from her lotion.
Lately, I've noticed that I've been gravitating more to items with the floral scent, as well as the rosy shade, myself. I'm not sure if it because of the time of year, if more items are featuring the scent or what, but I absolutely love it.
Here are a few of my favorites:
Have you found a rose scented item that you are loving?
Robyn xo