Last week, I shared about our updated approach to container gardening at my house. We're using large galvanized troughs that we've placed on our back porch. I had emails asking me to please keep updating on how the container gardening was going and what I thought throughout the season. I couldn't love them more!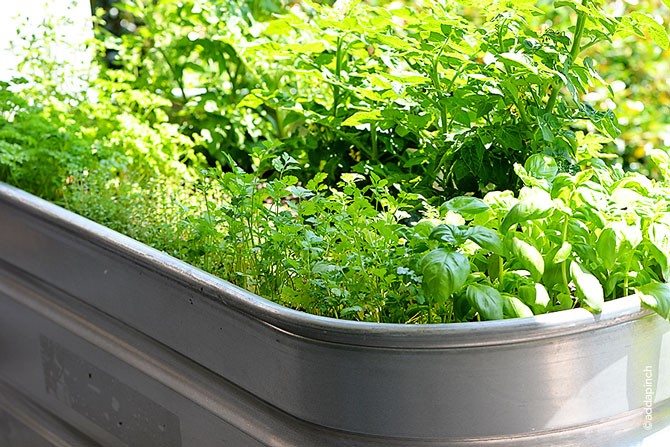 The best part is that I haven't had to pull a single weed, fight off the squirrels, or remember to go water the garden since we're using an automated watering system. I'm wondering what took us so long to set up our garden this way!
Ignore the fact that I still haven't made it out there with adhesive remover to get the remnants of the labels off the troughs. Just avert your eyes from that section, please. Ha!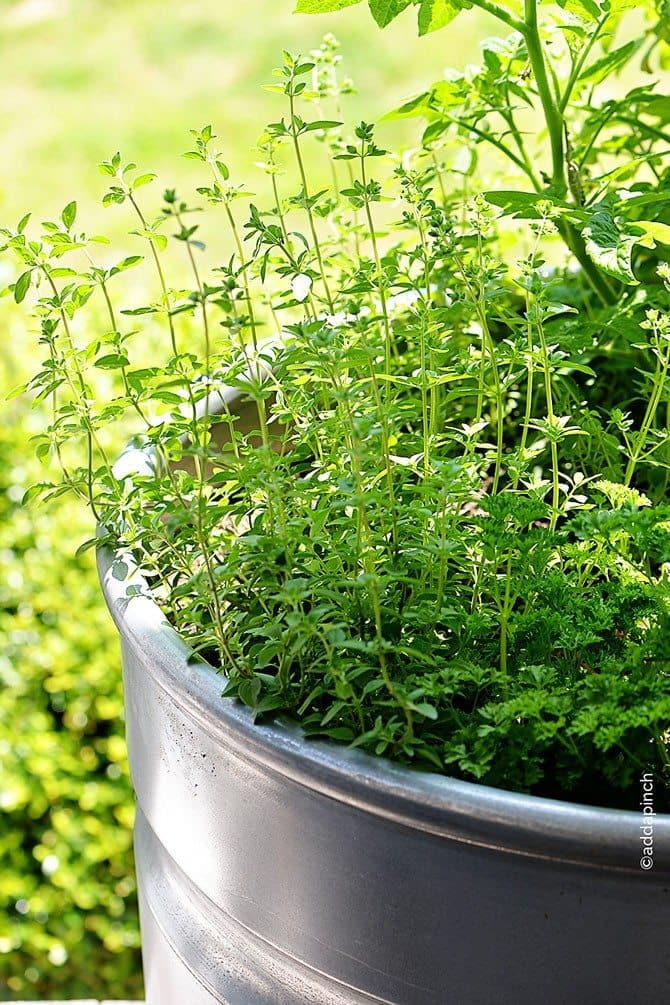 All of the plants are absolutely loving their new home, but this oregano is definitely a show off.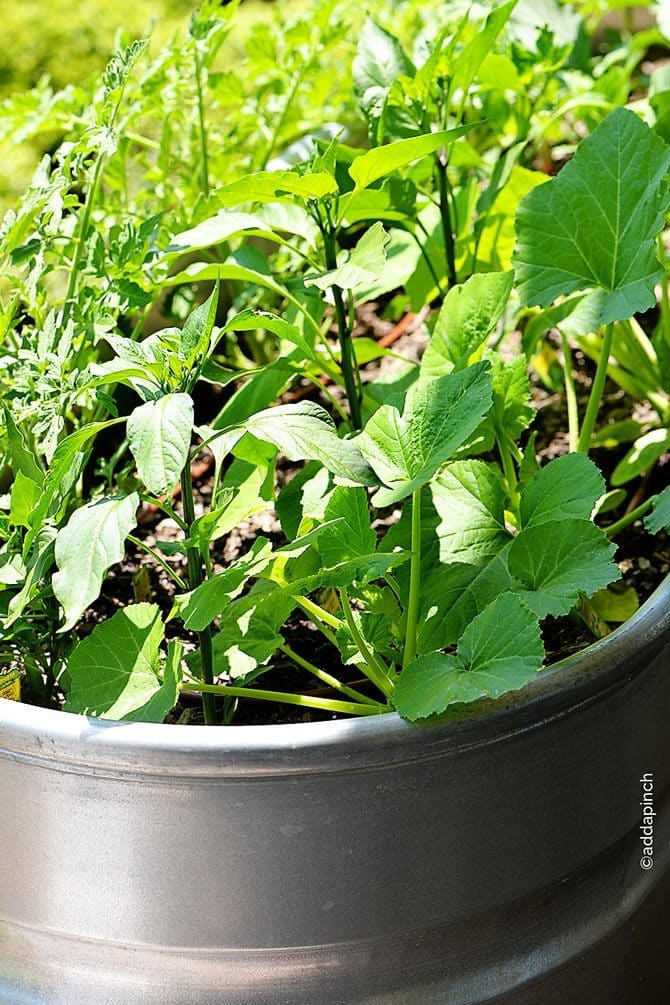 Remember that we planted our containers with plants closer together than you would if planting them traditionally in the ground. This was a tip shared with us from a few friends and we're giving it a try this season. If they become too crowded, we'll remove some to a new container, but for now they seem okay.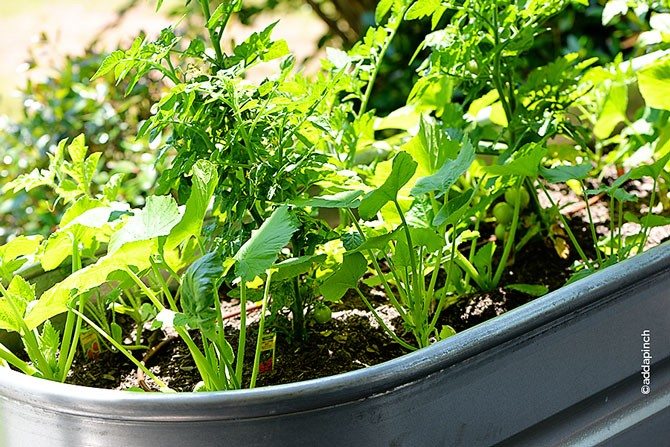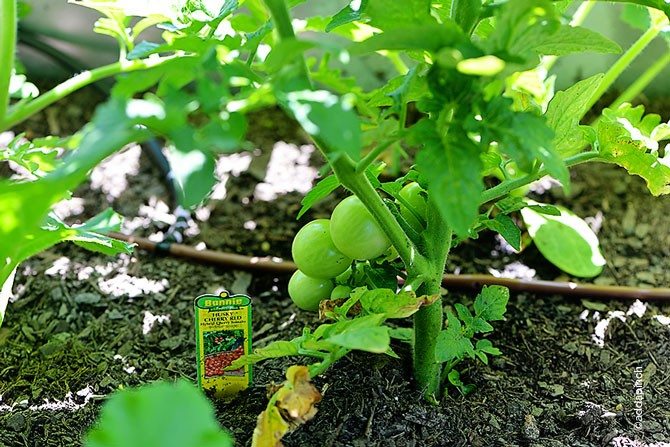 The tomatoes are thriving. We have both a bush variety and a more traditional beefstake tomato. It's a good thing we love tomatoes around here because I got a little shopping happy when it came time to pick out tomato plants this year.
On my list for this coming week is to stake all of the tomato plants to make sure the weight of the plant and tomatoes doesn't break them, especially if we have any strong winds.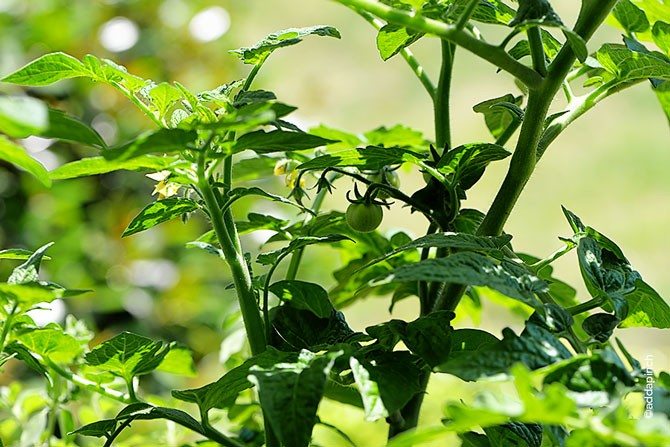 New babies are beginning to make an appearance. We check every day just to see how they are doing and how many new ones we can spot!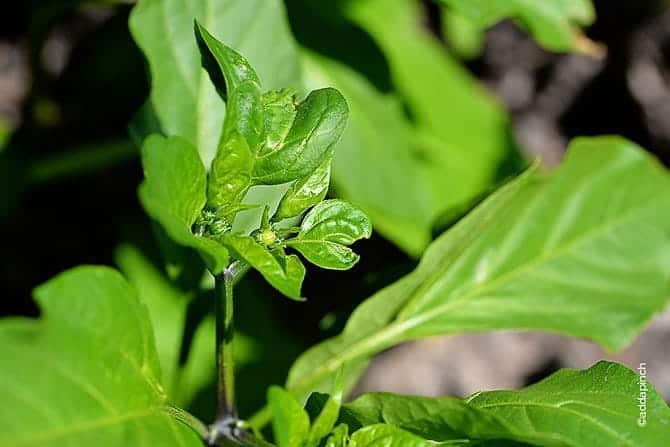 Even with the peppers. Just look at that little baby beginning to grow. Oh boy, I can taste those fresh jalapenos already! I'm going to be in jalapeno popper and salsa heaven this year! I can just feel it in my bones.
How is your garden growing? Have you already staked your tomatoes?