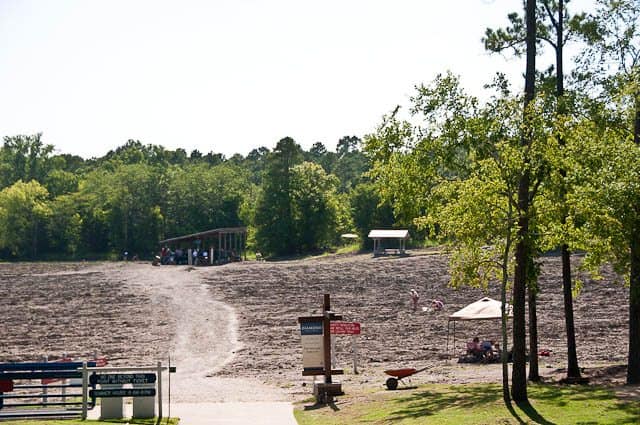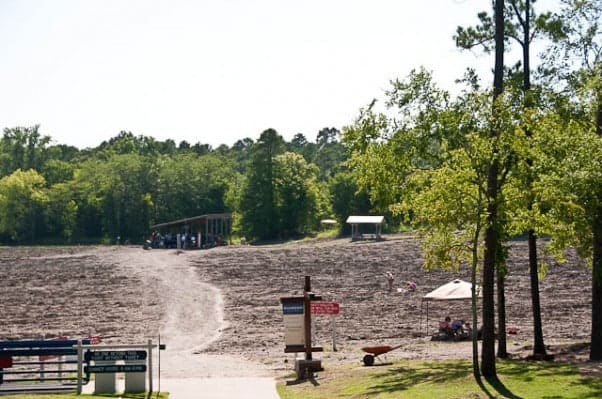 My family loves to pack up our RV and hit the road on an adventure to see parts of America we've not yet seen and show our son many of our favorite areas of the US.
Some of our trips we plan for months, even a year in advance, while others we just decide to take a quick weekend and hit the road.
Both are relaxing, rejuvenating, and provide us with time away as a family that we thoroughly enjoy.
I'd like to share many of our favorite spots with you and hope you'll share yours with me. We're always on the lookout for planning trips!
One location we discovered during our RV trip the summer of 2010 was Crater of Diamonds State Park in Murfreesboro, Arkansas.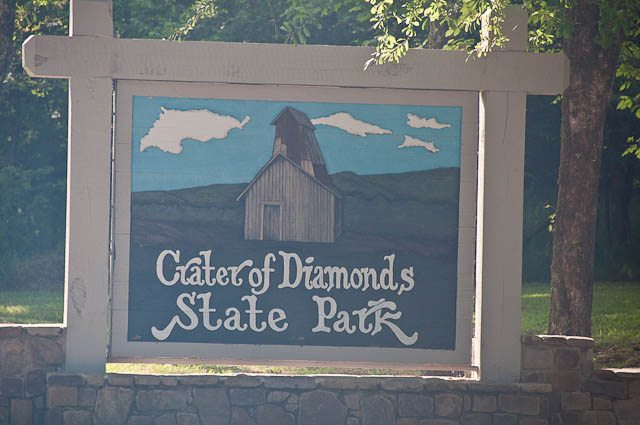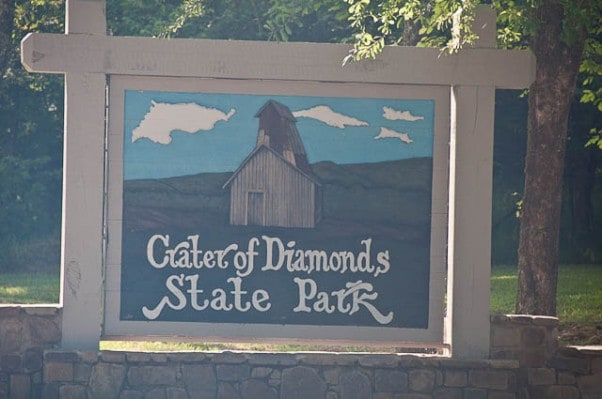 Crater of Diamonds State Park is the only location in the world where the public has access to look for diamonds and then keep what they find!
The old grammar school saying of finder's keepers actually applies here.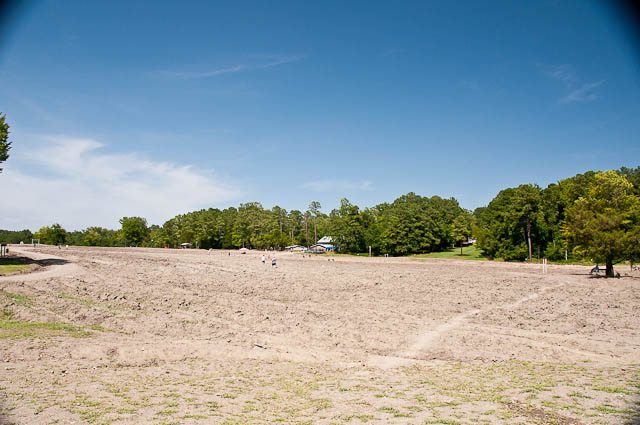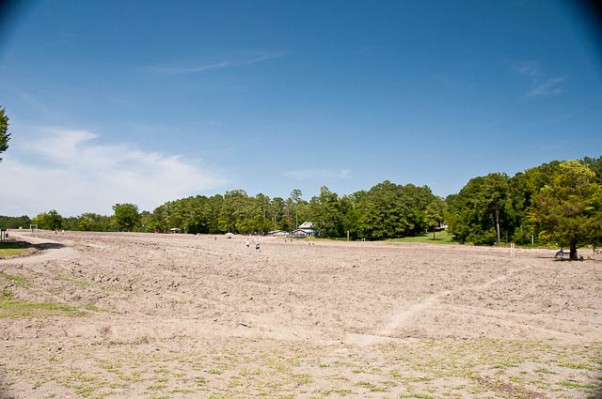 The diamond field is a wide open field ready for you to walk through looking for glimpses of shiny objects you'll want to inspect more closely. Who knows, it really may be your diamond just waiting on you.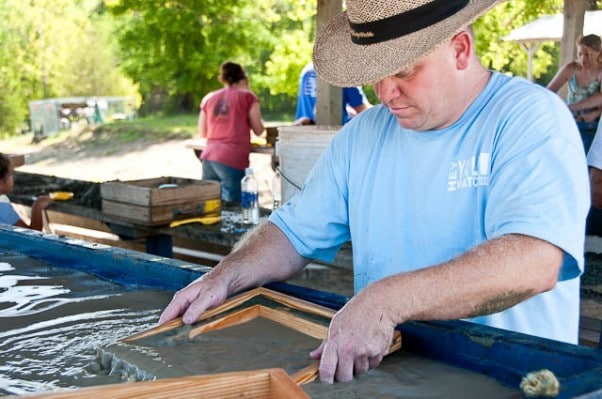 You'll find visitors who are there with their families for a day of fun as well as some who come back day after day for months in search of their fortune.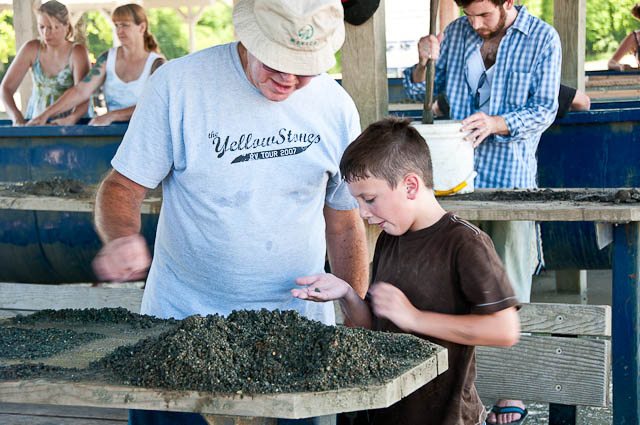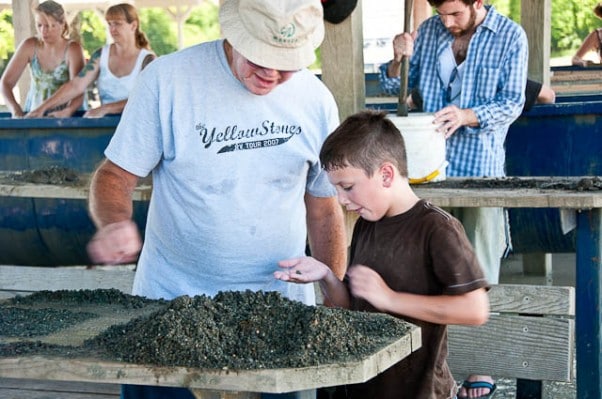 You'll even spot some little guys who are just certain they'll find the largest diamond possible in their bucket of volcanic sediment.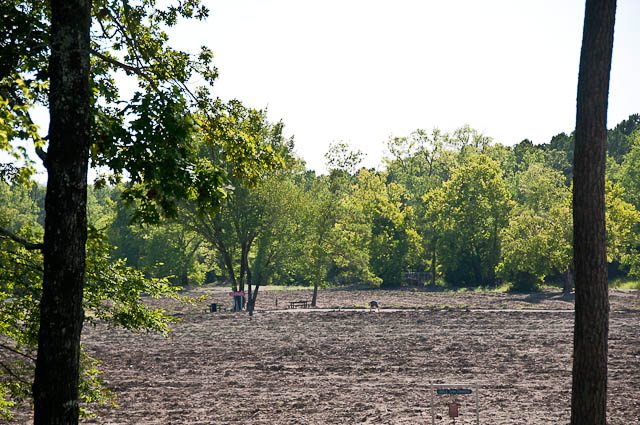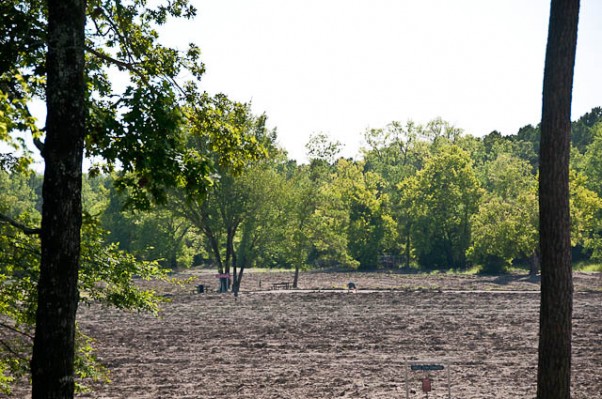 There is very little shade provided in the field at Crater of Diamonds, so be sure to wear a hat, bring your sunscreen, and dress in light, cool, comfortable clothes if you visit during the summer.
There's no need to bring buckets, shovels, and screens with you when you visit. You can rent all of the equipment you'll need for a day of searching for diamonds for a fee at the entrance to the actual diamond field.
However, the more serious explorers we met bring their own pop-up tents, five gallon buckets, and shovels. They fill their buckets during the day, pack them up at the end of the day, and then screen their buckets when they return back to their camping area or home.
If you are a serious diamond seeker, I guess that is a pretty efficient way to do things.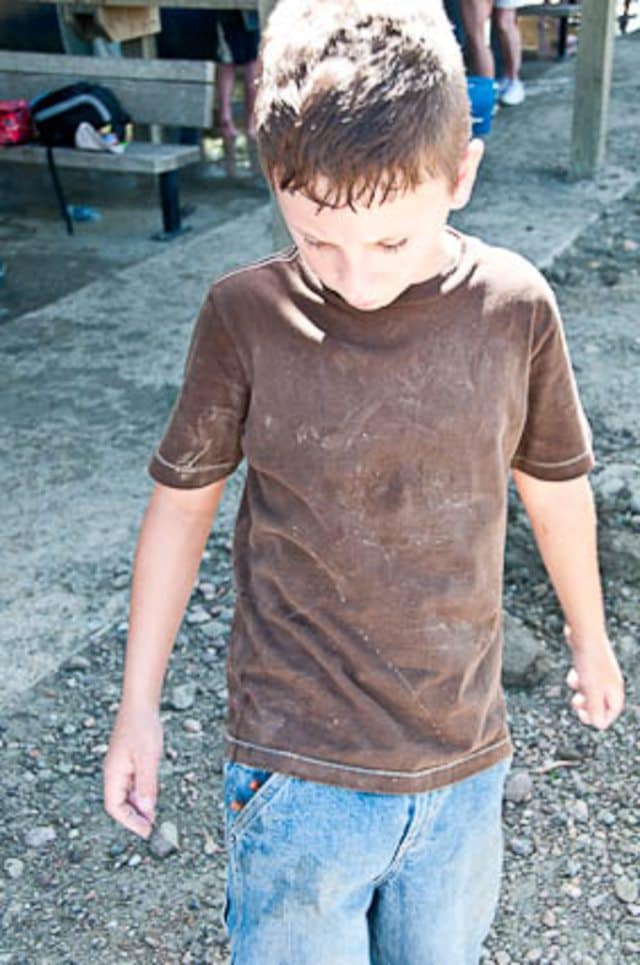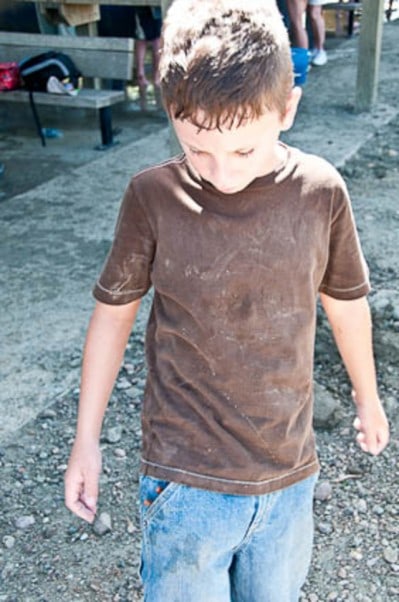 You are going to get dirty while exploring, so be sure to wear clothes you don't mind getting mucky.
You'll be surprised how hard it is to wash the sediment away, so you may even want to pack along plenty of wet wipes.
I sure wish I'd had some.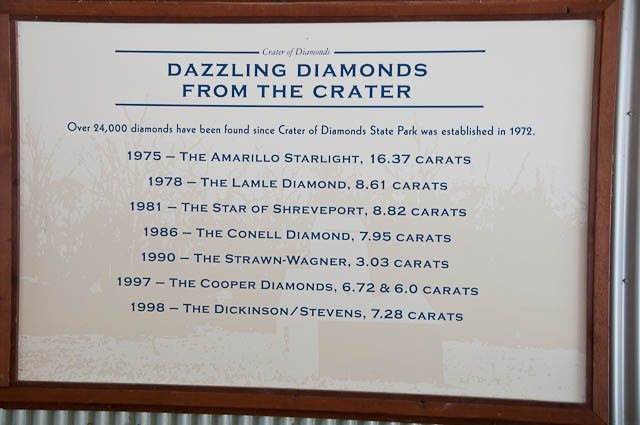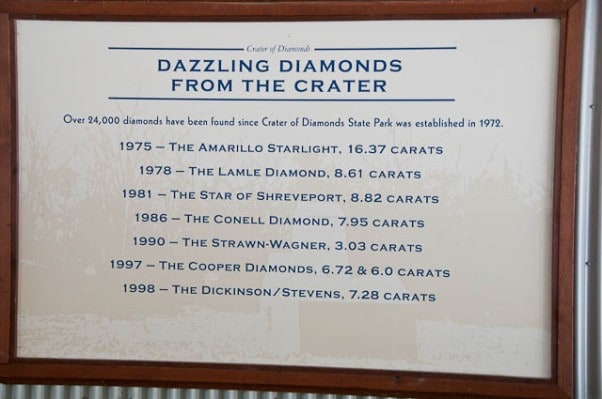 While none of the finds equal the size of the diamond in Kim Kardashian's engagement ring, the finds are still pretty inspiring and reportedly a diamond is discovered nearly every day the park is open.
While we were there and as we were walking out of the field, two cute teenage girls found a diamond as they were walking down the main pathway into the field.
Just what you want to see after a long, hot, dirty afternoon of looking, right?
Really, we were all proud for them. They were just too cute.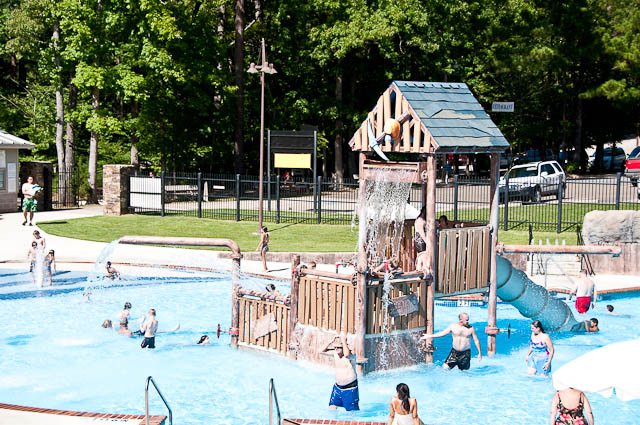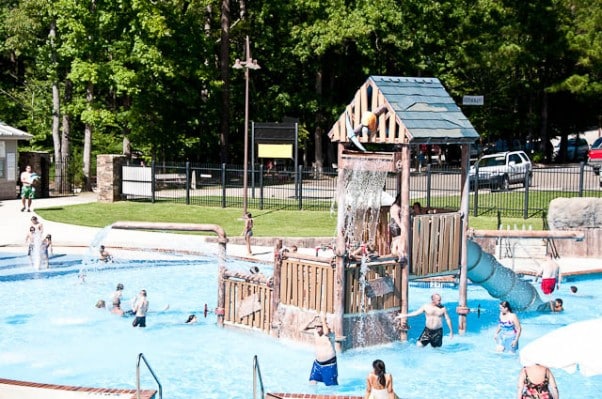 And this was waiting for us just steps away!
Yes, as hot as the diamond field is in the summer sun, the state park brilliantly placed a great pool with wading area and fountain between then field and the parking lot.
You leave refreshed, cool, and thinking, "hey, that was fun. Want to come back tomorrow?"
Crater of Diamonds State Park

209 State Park Road
Murfreesboro, Arkansas   71958
Phone: 870-285-3113

Camping and RVing: The park offers camping sites, walking and nature trails, picnic areas, laundry, and gift shop. While we visited, the camping areas were undergoing refurbishment and we were not able to visit that area. We camped offsite at a small, private campground.

Things you'll want to bring: hat, sunscreen, sunglasses, camera, wet wipes, and bathing suits




If you've visited Crater of Diamonds, I'd love to hear about your visit. Did you find a diamond?