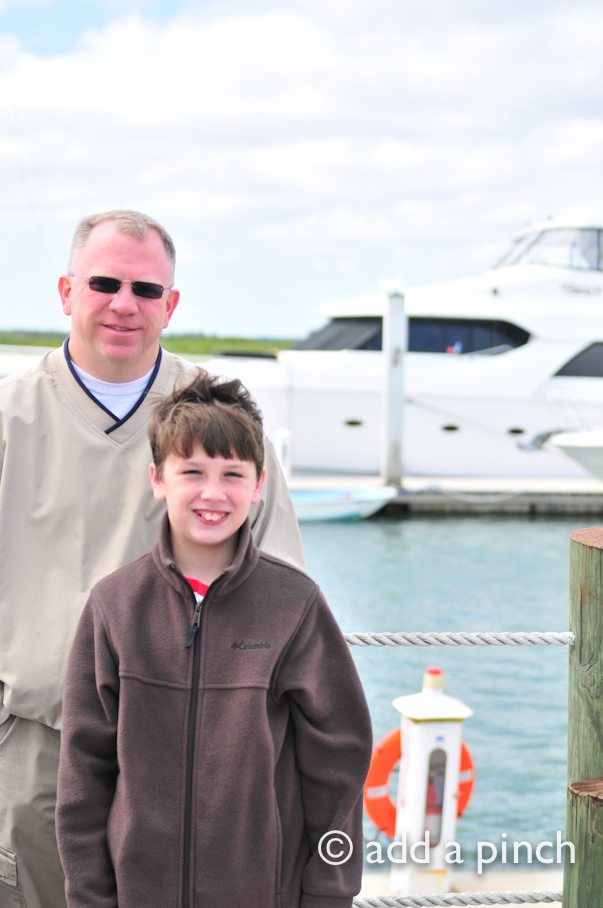 Every year when we visit Daytona for the NASCAR race, we like to take little "field trips" to learn more about the area. We usually have a stop planned for our little side excursions, but we also like to just get in the car and drive to discover something new. Through the years, we've found favorite spots and activities like our eco tour in St. Augustine, the walk on the beach in Amelia Island, a trip to Kennedy Space Center, driving on Daytona Beach, and a few others.
This year, we made a short drive to Ponce Inlet for lunch and a visit.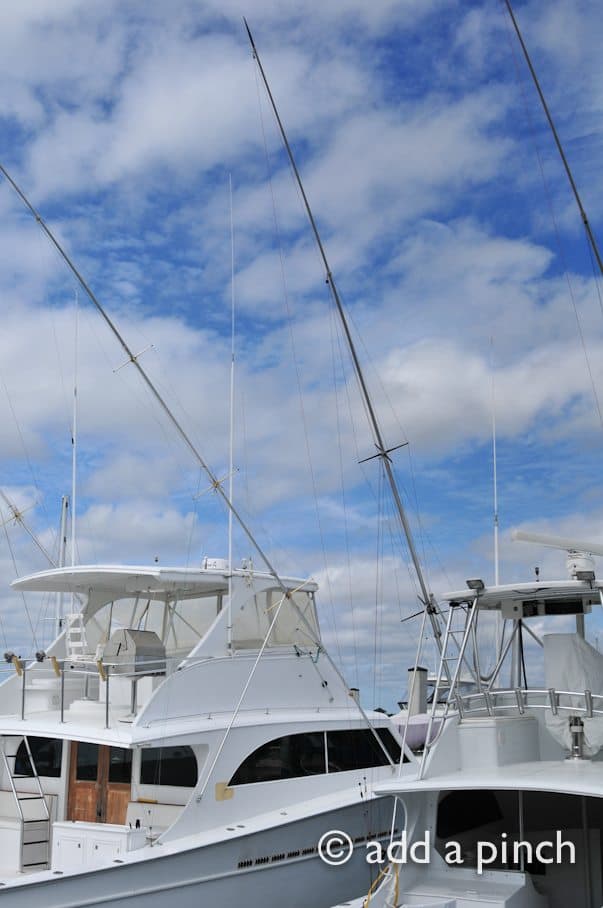 The area has the best of both worlds with the beach on one side and the inter coastal waterway on the other. We spent most of our time along the waterway.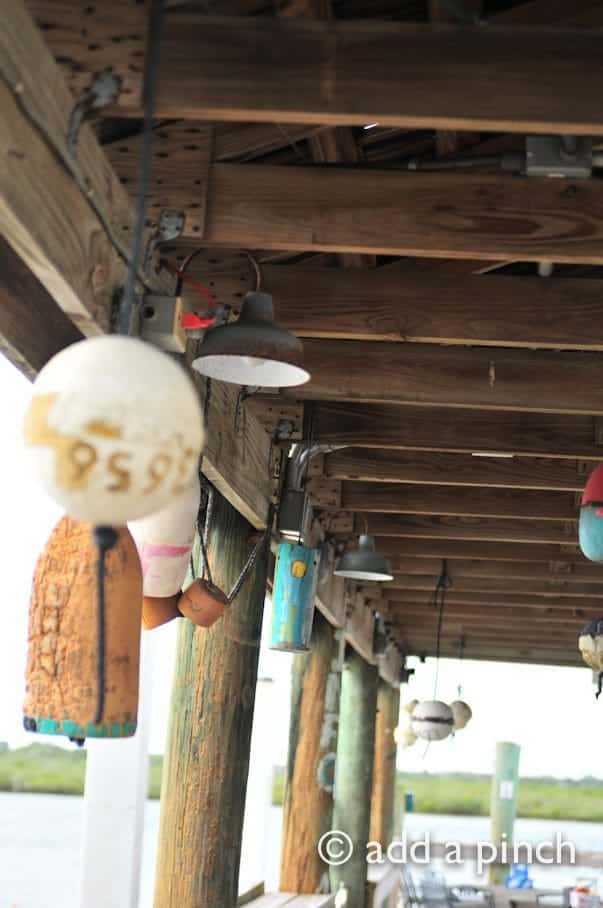 It was so relaxing to watch the fishing boats as we walked along the pier.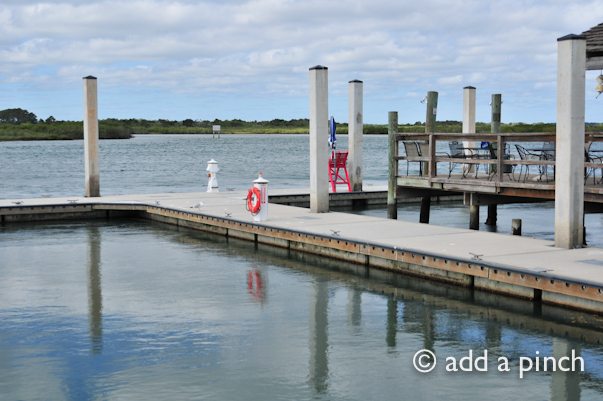 After a leisurely walk around the pier, we were ready to enjoy our lunch inside.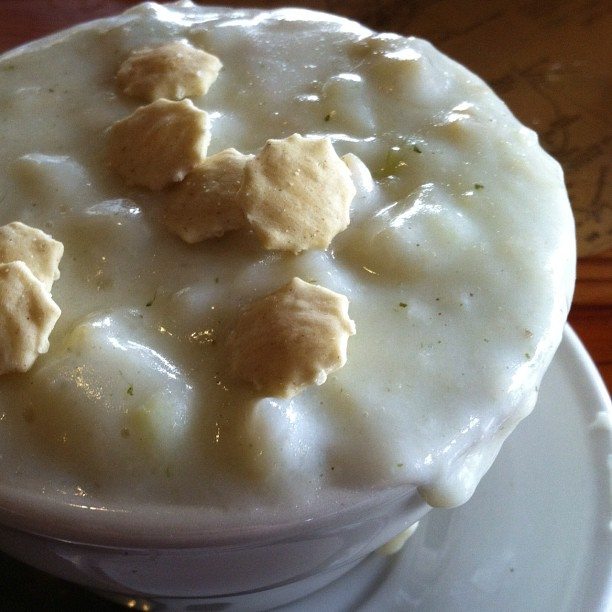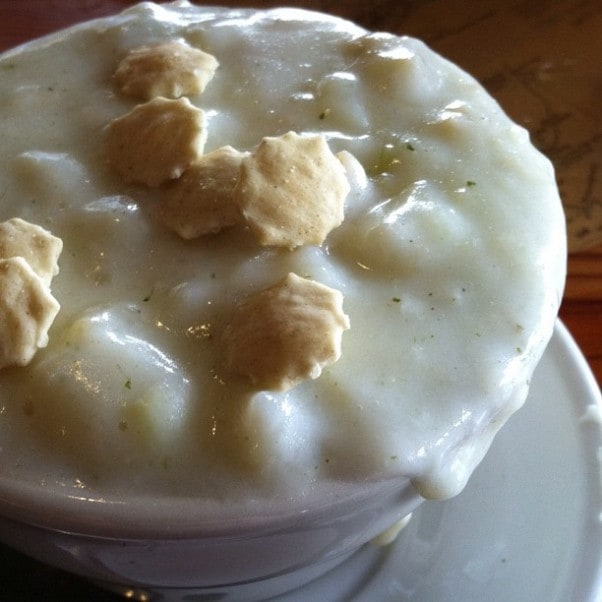 The restaurant Down the Hatch had actually been recommended to us by family who had eaten there before. Let me just say, if you are ever in the area of Daytona – you have got to go! It is so worth the 20 or so minute drive the coast to visit Ponce Inlet for lunch at Down the Hatch. Their Southern Clam Chowder was out of this world delicious!
I don't think I can live without it until next year when we come back!
Down the Hatch

4894 Front Street
Ponce Inlet, FL 32127

Be sure to grab a table by the window and watch for the dolphins as you enjoy your lunch.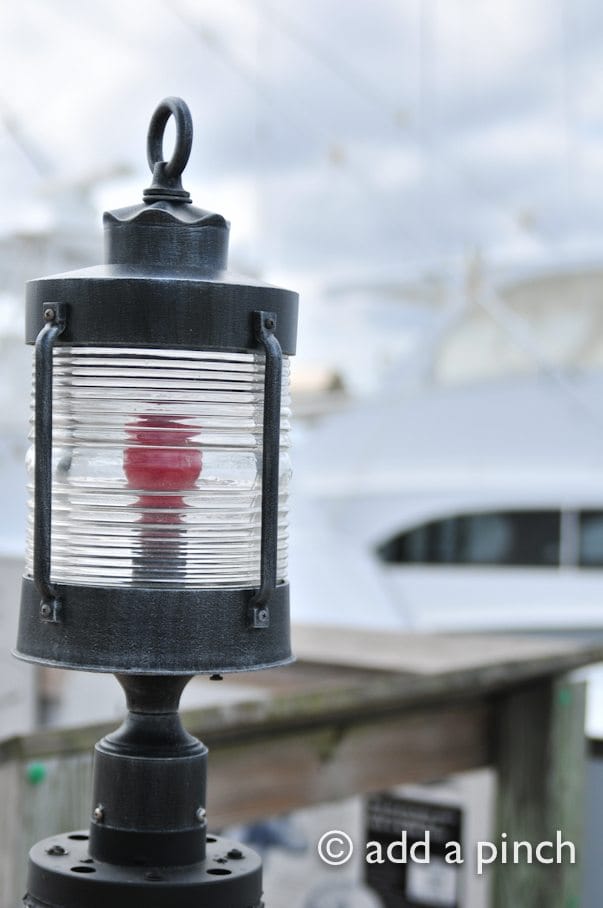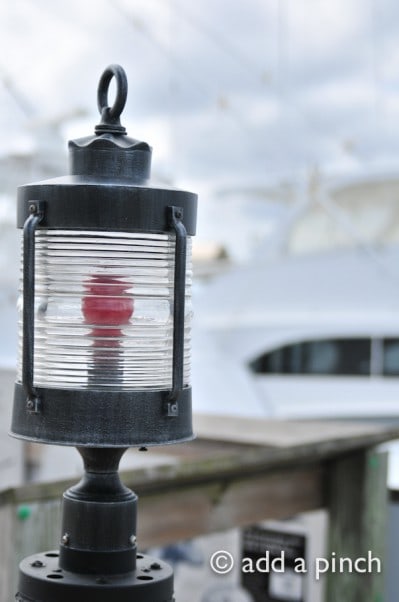 One of the tallest lighthouses in the United States is also located at Ponce Inlet. Climbing to the top is a great excuse for revisiting the area so that no one thinks I'm just coming for the chowder.
Ponce de Leon Inlet Lighthouse

931 South Peninsula Drive
Ponce Inlet, Florida 32127
Do you like to just get in the car and drive when you travel? Where have you discovered lately?