Today is the day that one of my close friend's book releases! Bridget Edwards of Bake at 350, releases her second cookbook all about decorating cookies that are perfect for a party.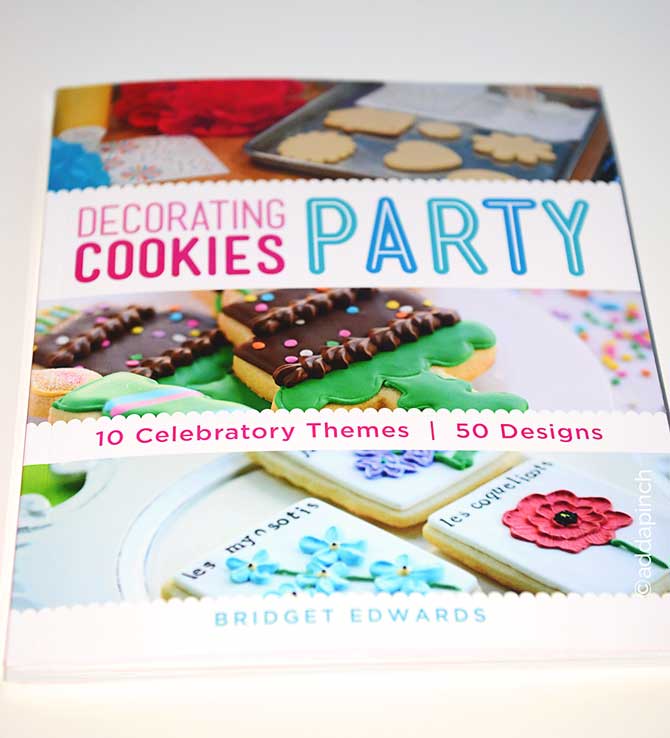 I've always been in awe of Bridget's artistry and then through the years we've become such good friends, texting each other for no apparent reason other than we saw a cardigan, lipstick, or a pair of shoes that we thought the other would like or something as significant as we would love prayers to help us make it through a particularly tough spot. She is as fun, loving and gracious in person as you would think she is just from reading her blog and she shares her talents with us all, holding our hands through making something that just seems unattainable to accomplish actually doable and fun! I love that about her!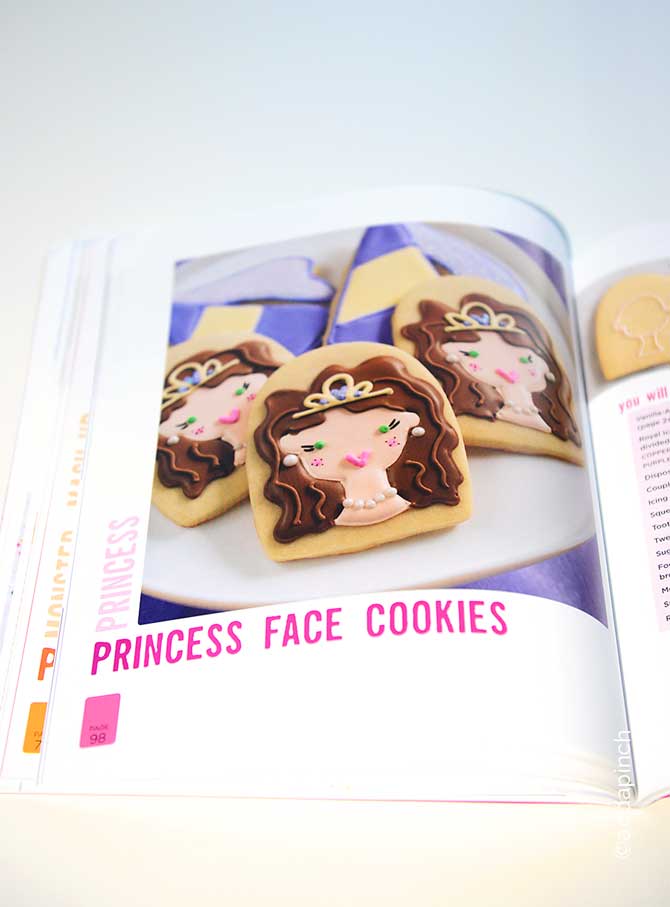 In her latest book, you'll find over 50 designs for special occasions based around 10 themes – from tailgating, Halloween celebrations, birthdays, and showers and weddings to name a few. When I received her book, I poured over it again and again trying to find the one design that I loved best. While I couldn't find just one that was a favorite, I couldn't help but fall in love with the Princess Face Cookies. I know that any little girl would adore having these for her birthday party. What am I saying? I'd love to have them, too!!! I could just go on and on and on about each of her designs, but I think you need a copy for yourself!
So, to help celebrate Bridget's book launch today, I'm having a fun giveaway celebration.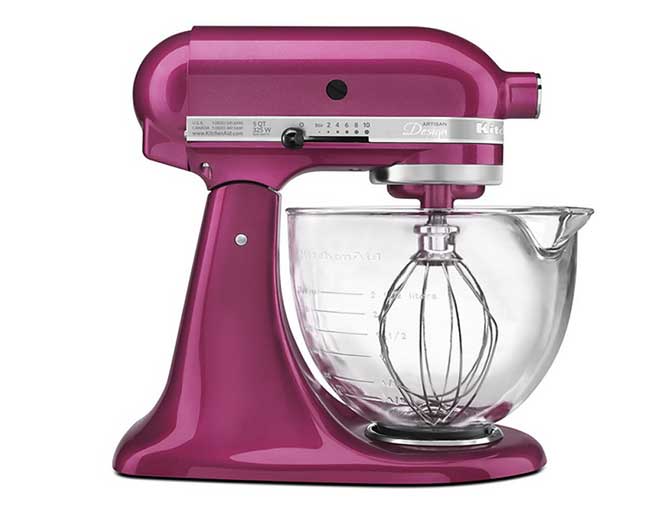 I'm giving away this gorgeous Raspberry Ice Kitchenaid Artisan Mixer along with a copy of both of Bridget's cookbooks to one lucky member of the Add a Pinch family! To enter, just tell me about your favorite kind of cookies.
This giveaway ends on Sunday, October 12th at 11:59 PM eastern.
Congratulations to Lucy, comment #163. I love Oatmeal Raisin cookies, too! YUM!
Disclosure: This giveaway is sponsored by Robyn Stone and Add a Pinch.