Dog names can be tricky. They can also be one of the hardest things to decide on when you get a new dog or puppy. Well, at least they are for me.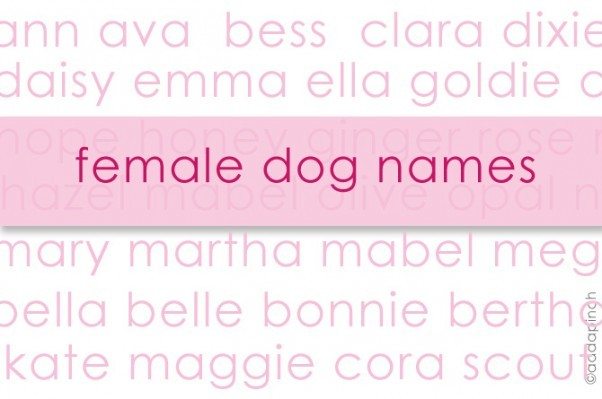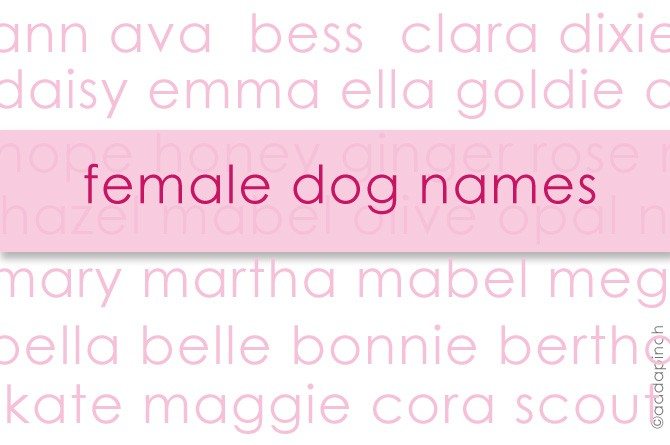 With all of our dogs, I've usually let everyone else in the family decide on the best name for our new family member. That is until we were waiting on Miss Annabelle to arrive. Then, I fretted. I made a nuisance of myself by asking everyone I came in contact with about what they thought of this dog name and that name for our new puppy. Weeks and weeks went by before we were even to pick her up, but my constant conversation was about dog names. I think my friends and family grew weary of me. What am I saying? I grew weary of myself.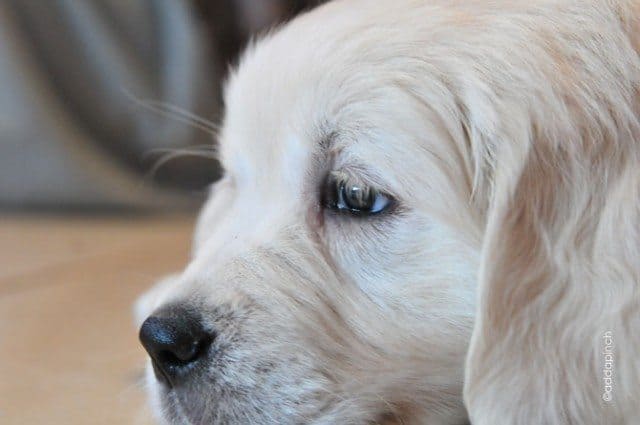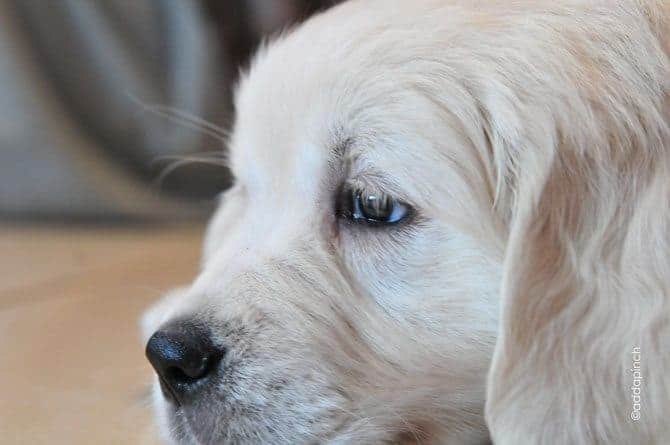 Finally, I just had to make a list of every name I thought of and then begin crossing off names for one reason or another until we all finally settled on and agreed on a name. Now, my names tend to be more on the side of working for a person as well as a dog. I like names like that.

My father always said that dog names should only be one syllable. That was largely due to his experiences as a hunter taking his dogs with him as he would hunt quail, duck and pheasant. He was famous around our parts for his girl hunting dogs named Gal and Sue. They were his favorites. Since I knew our puppy wouldn't be working as a hunting dog, I took liberty with the number of syllables in her name.
So, I thought I'd share with you a few favorites that made my list for female dog names. Hopefully, if you get a new puppy, it might help you, too!
My Favorite Female Dog Names
Abigail (Abby) – I've always loved the name Abigail. Such a great name for all ages.
Alice – Such a beautiful name. Definitely feminine and always makes me think of Alice in Wonderland.
Ann – Ann is an all-time favorite name of mine. A family name for many generations, it makes the perfect one syllable name for a dog as well. The name means gracious and merciful and I can't think of an Ann that is not.
Annabelle – My parents loved to listen to Harry Belafonte when I was growing up and his song, Annabelle Lee, was a favorite. My friend, Amy reminded me of this great name when I asked her for name input for the zillionth time.
Ava – Another great name,  Ava is such a regal name to me.
Artemis – Apollo's twin in Greek mythology, Artemis was the Goddess of the Moon and Hunt. A great name for a female dog!
Bella – What's not to love about the name Bella? I think this name was even popular before all of the Twilight craze. Right?
Bess – A favorite name of mine for any female! A nickname for Elizabeth, it is such a classic!
Betsy – Another great nickname for the name Elizabeth. So pretty!
Bonnie – I always want to hum, "My Bonnie flew over the ocean. My Bonnie flew over the sea…" One of the first songs I mastered on the piano as a child.
Buffy – Yet another great nickname for Elizabeth and one that works great for a fawn colored puppy.
Charlotte – Since I love Charlotte Bronte so much, you can imagine how much I adore this name for a girl – puppy or otherwise.
Claire – The French form of Clara, Claire is such a gorgeous, feminine name!
Clara – I've always loved the name Clara. When it is spoken it just makes me happy.
Cora – Classic. Beautiful. And oh yes, perfect for the Downton Abbey fans as well.
Daisy – One of the most popular names for female dogs, Daisy is just a great all around name!
Dixie – Perfect for a Southern pooch!
Emma – Ok, this name was high, high, high on my list. Such a beauty of a name. Literature and Jane Austin lovers will definitely love the name.
Eleanor (Ella) – Such a gorgeous name! If your puppy has First Lady status, then wouldn't this be a great name?
Ginger – A great name for a darker golden retriever. My sister-in-law's name and one that I love dearly.
Grace – Just one of the most perfect names for a female.
Hazel – One of my son's favorite names for a female dog. Hazel is definitely a more traditional name and one that seems to be coming back with some popularity for little girls.
Honey – My sister-in-law named her dog honey and I've loved the name for a dog ever since.
Kate – Kate is such a lovely name for a female puppy. Easy to say, quick, and meets the one syllable rule my Daddy always had. Oh yeah, a pretty royal nod as well.
Lola – Don't you just love how the names twirls on your tongue when you say it? Such a great name!
Lucy – Oh how I love Lucy! (Sorry, I had to!) Lucy really is one of the greatest names ever.
Lulu – My niece's nickname and one of the cutest names for puppy!
Lulu Belle – My very favorite aunt is named Lulu Belle and think it is one of the most unique names for a girl – human or of the dog persuasion.
Mabel – The other of my son's favorite names for a female dog. He pleaded for this name until two days after we'd gotten Annabelle home. He was determined. A great traditional name.
Margaret (Maggie) – Such a great classic, traditional name!
Martha – If we were to have a daughter, this would have to be her name. So, it was hard for me to include on a list for puppies, but you know, it sure is a perfect name!
Mary – Short, sweet, classic, and lovely.
Meg – A great nickname for the name Margaret and again, a great name for classic literature fans.
Molly – One of the classic female dog names.
Miss – Now this name just works. We actually tacked it onto the front of Annabelle for our puppies "real" name. I just love it.
Olivia – Oh how I love this name. A friend recently named her daughter Olivia so I had to remove it from my puppy name list.
Pearl – Great for a white or light cream colored dog!
Rose – A perfect name for a little golden girl!
Scarlett – You would know this name would show up on a Southern girl's list, wouldn't ya?
Scout – To Kill A Mockingbird is one of my favorite books of all time and the name Scout has always been a favorite of mine. A great name for a sweet, curious, and determined breed.
Sophie – The French derivative of the name Sophia and just so lovely.
Tallulah – Tallulah Falls is a gorgeous waterfall in Georgia and the name Tallulah has always had a great ring to it to me.
 Do you like any of these dog names? What are favorites you'd add?