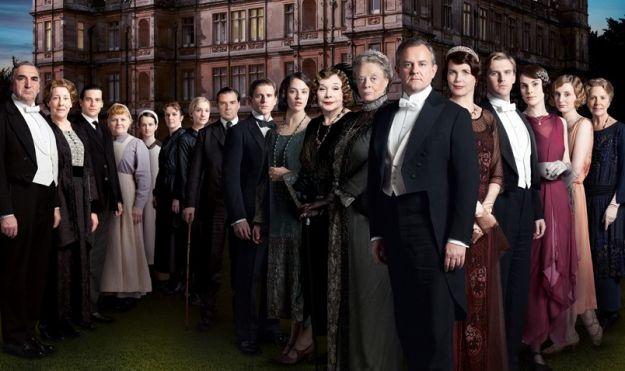 For the past two years, I've heard rave reviews of Downton Abbey, on PBS. It definitely looked like a show I would love, but I was dead set against falling in love with another show that I'd pine for when one season ended until the other.
As a matter of fact, we've just succumbed to The Big Bang Theory obsession for just that reason. It's nice to be able to turn on the television and watch endless episodes from years past in one sitting and know that the next day, our DVR will have two or three more episodes we've not seen before.
Last week, during the little bit of the Emmy's that I did watch, Downton Abbey took home awards, which definitely piqued my interest even more. So, like any blogger would do, I turned to Twitter to ask for advice on whether or not it was as good as all the hype. My twitter feed became flooded with praise, recommendations, and Twitter friends telling me to "run not walk to Downton Abbey."
Well, I'm definitely late to the Downton Abbey party, but am quickly making up for lost time. You just don't hear recommendations like that for a television show very often.
I started with Season 1, Episode 1 via our Netflix instant watch service (or whatever it's called) and as soon as that episode was over couldn't wait to start the next, and then the next, and the next. I was addicted!
I held my very own Downton Abbey marathon through Season 1 and am now digging into Season 2 like my life depends on it. For Season 2, I'm watching the episodes via iTunes.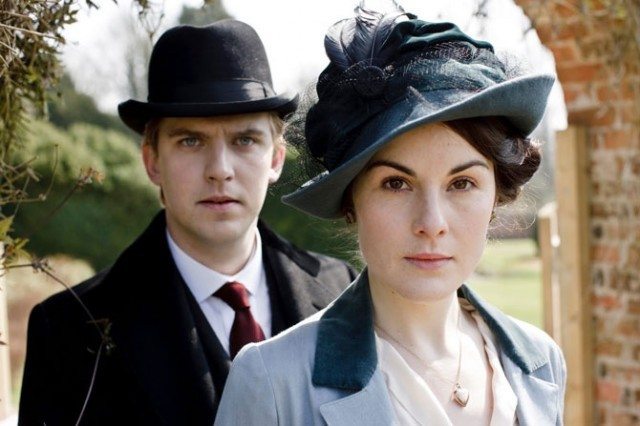 With each episode, I love the characters even more than I would have ever thought possible, with the exception of O'Brien and Thomas – obviously. I think I cheered at 1 o'clock in the morning when I saw William deck Thomas in the final episode of Season 1.
It was a wonderful  moment. Not that I'm into punching folks in the face or anything, but that Thomas sure had it coming.
But honestly, could the casting have been any better? And the writing? And the story? It is absolutely delicious.
I can't believe I'm saying this, but Downton Abbey has now taken over any time I'd previously allotted to RHONJ or their Real Housewives sisters. My mind immediately feels better!
Downton Abbey Season 3 has already started in the UK, but will begin in the US on January 6, 2013.
Let me tell you – I am counting the days!
Now, I just need to pace myself better with Season 2 until then!
Do you watch Downton Abbey? Who is your favorite character and who do you love to hate?
 Photo credit: PBS