Dublin in 2 days- The capital of the Republic of Ireland and one of the coolest cities we've ever been to with cobblestone streets and so much to see! I've rounded up our favorite must-dos!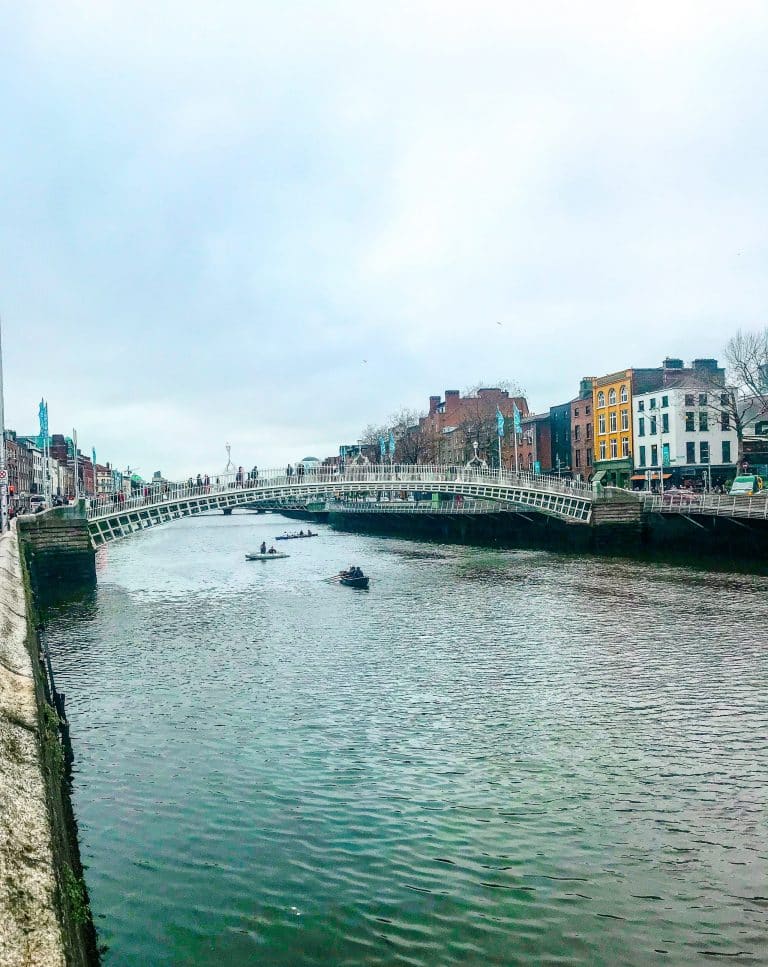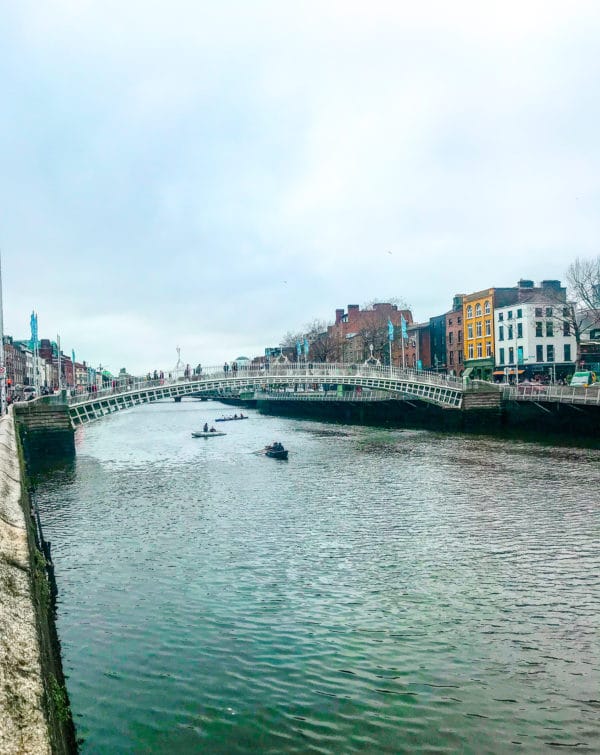 Hey y'all, it's Kat again! Joe, my husband, and I spent three and a half days in Ireland as a stop on our European trip. We also visited London and Paris and I gave a few details on planning a trip to Europe and packing for winter that you can check out!
There is so much to do and see in Ireland that you could spend days and days exploring and still not cover it all, but we decided we were going to see everything we could in just three and a half days!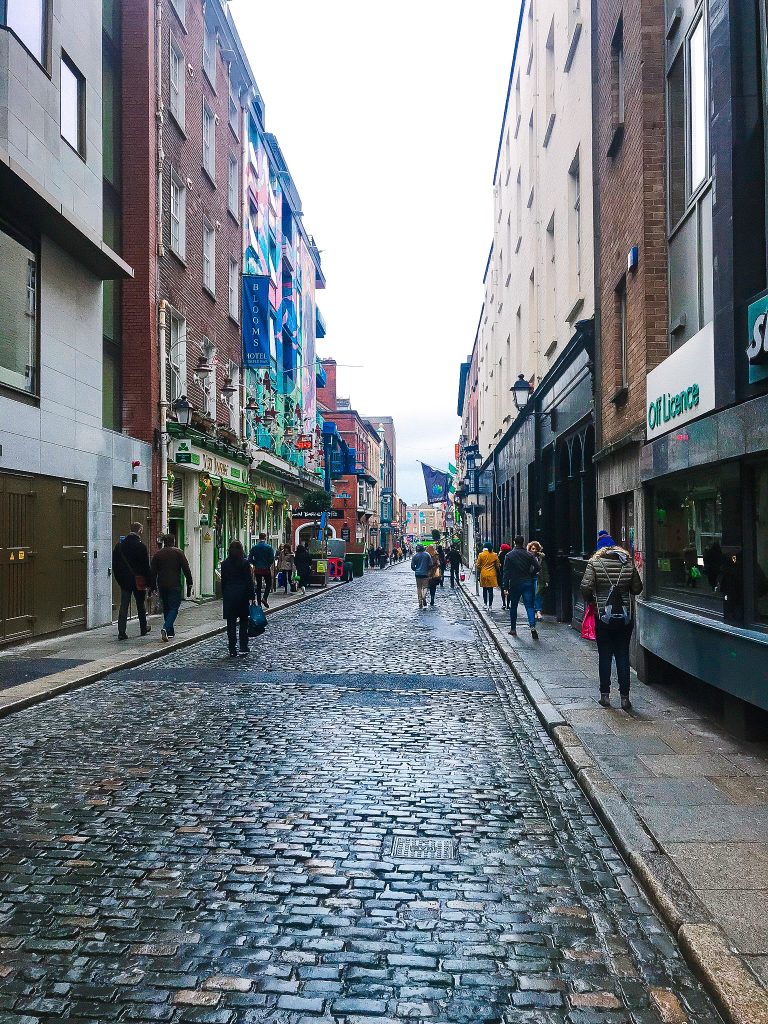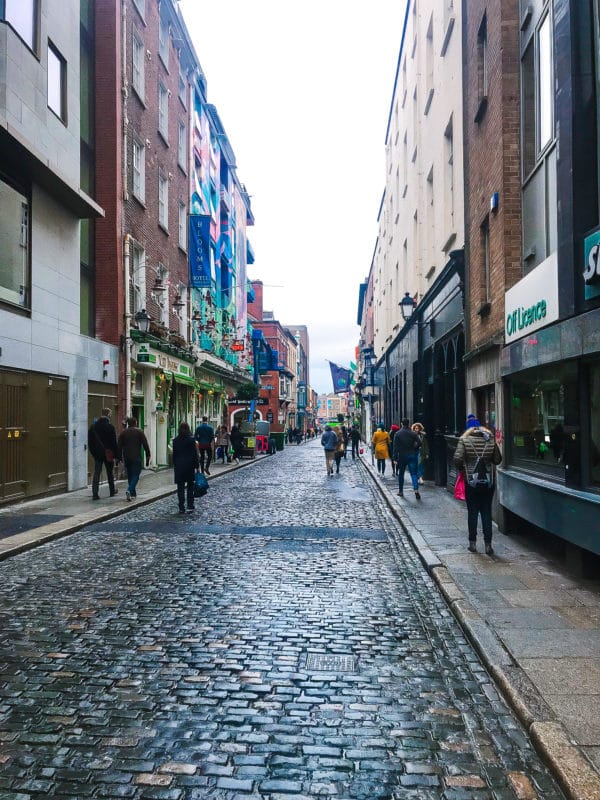 For the first part of our time in Ireland, we explored Dublin. The capital of the Republic of Ireland. One of the coolest cities we've ever been to with cobblestone streets and so much to see.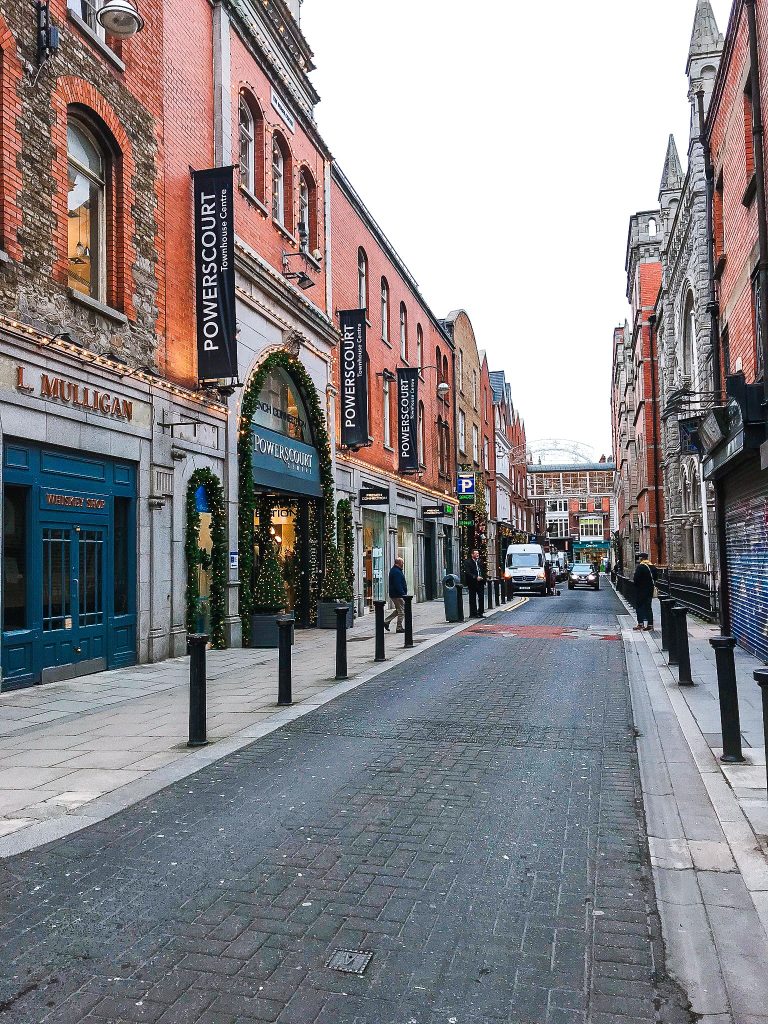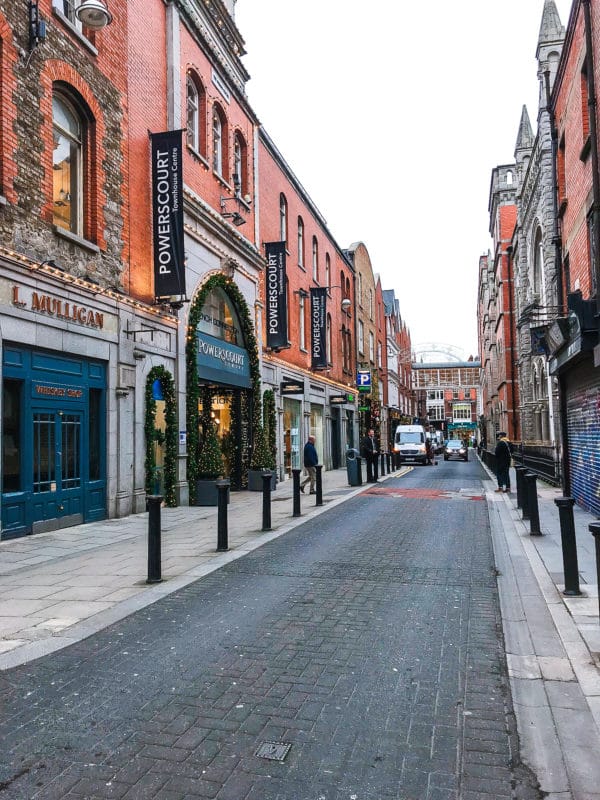 We visited during Christmas time, so we were able to enjoy the decorations and Christmas spirit that filled the city. We spent about a day and a half exploring and we saw most everything we wanted to!

Transportation
The airport is about 7 miles north of the city center, so you will need transportation in. There are many different modes of transportation including taxi and different bus systems. We found that the Airlink Express was the most cost efficient, as you can buy a round trip ticket, for about 11 Euros. The Airlink has different routes that pick up from the airport every 10 minutes and have stops all across the city.
It is easy to get around Dublin between walking and public transportation (particularly the buses, but you will need coins to ride). You can get from one place to another quickly. We chose to walk most everywhere, because we feel that is the best way to experience a city and its culture!
Accommodations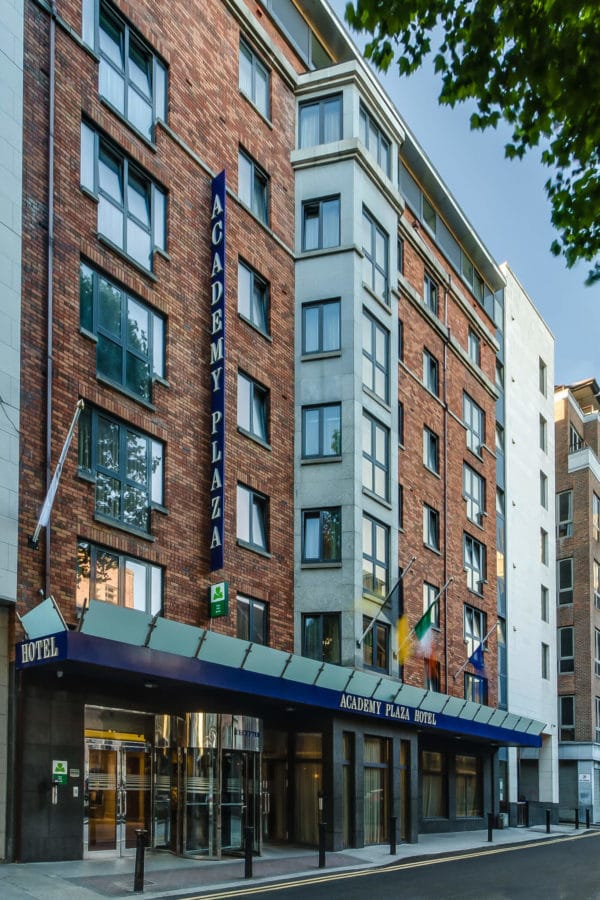 We stayed at the Academy Plaza Hotel, in the city center, and it was wonderful!
The hotel was extremely nice and clean. We felt safe, because to access the elevators, you needed a room key. I will say that our Standard Room was very small, so if you prefer more space, be sure to upgrade your room.
The hotel was in a great area and close to everything. This included an Airlink stop right outside the doors, making getting to and from the airport simple. We were able to walk to most landmarks we wanted to see, with food and shopping very close too. I would highly recommend for everyone visiting Dublin!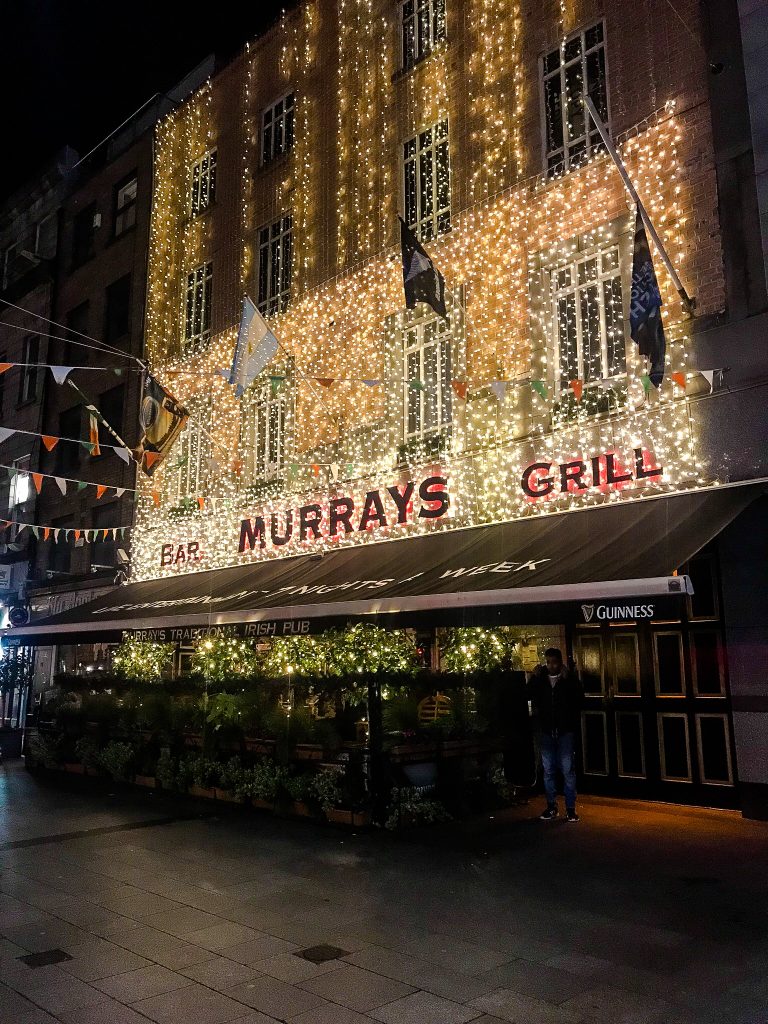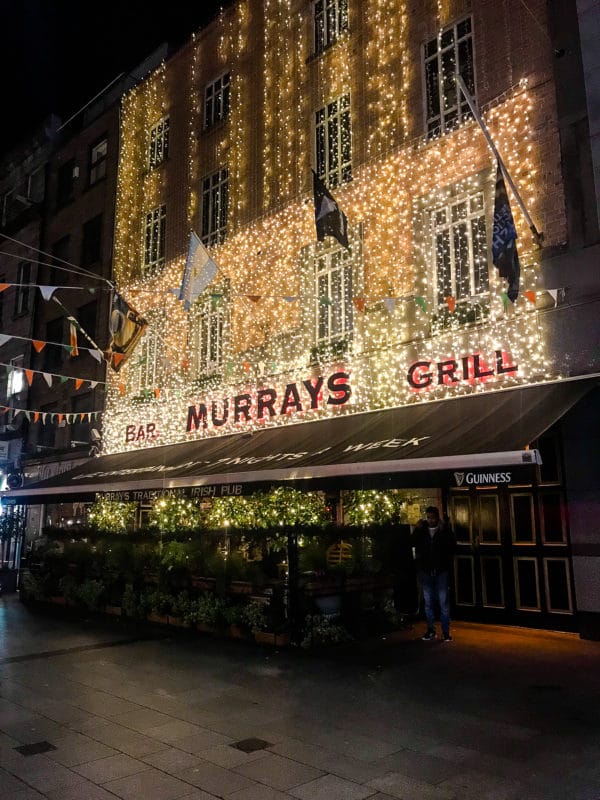 We ate dinner just around the corner one night at Murray's Pub. We had their fish and chips, because you can't go to Ireland and not try it! It was really good and that's coming from someone who doesn't like fish!
While we were there, they had traditional Irish dancers performing and it was such a fun experience. I definitely recommend if you're in the area and want to experience true Irish culture.
Ha'Penny Bridge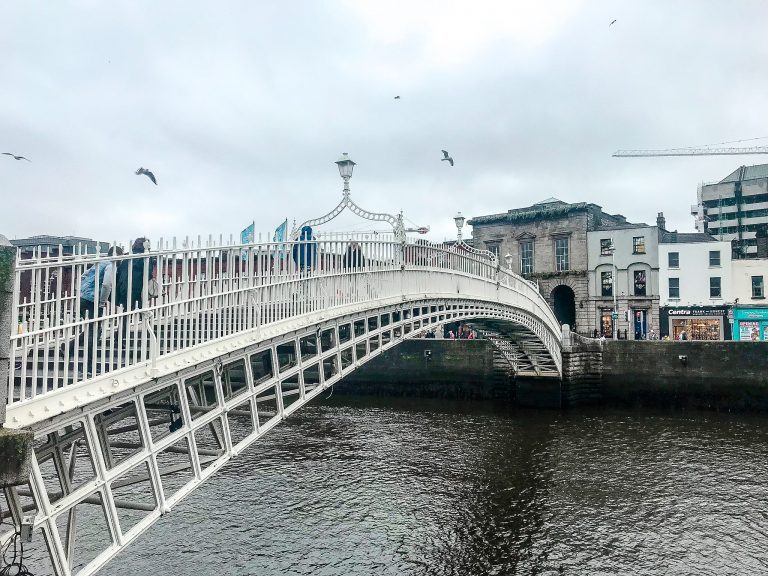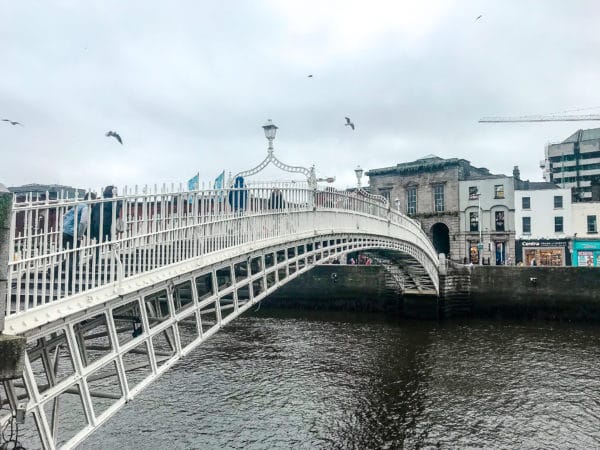 One of our first stops and arguably Dublin's most notable landmark was the Ha'Penny Bridge. It is a pedestrian bridge that was built in 1816 and the name derives from having to pay a halfpenny to cross. The toll has since been lifted but the name stuck. Located on the River Liffey and in the center of the city, it is a must see!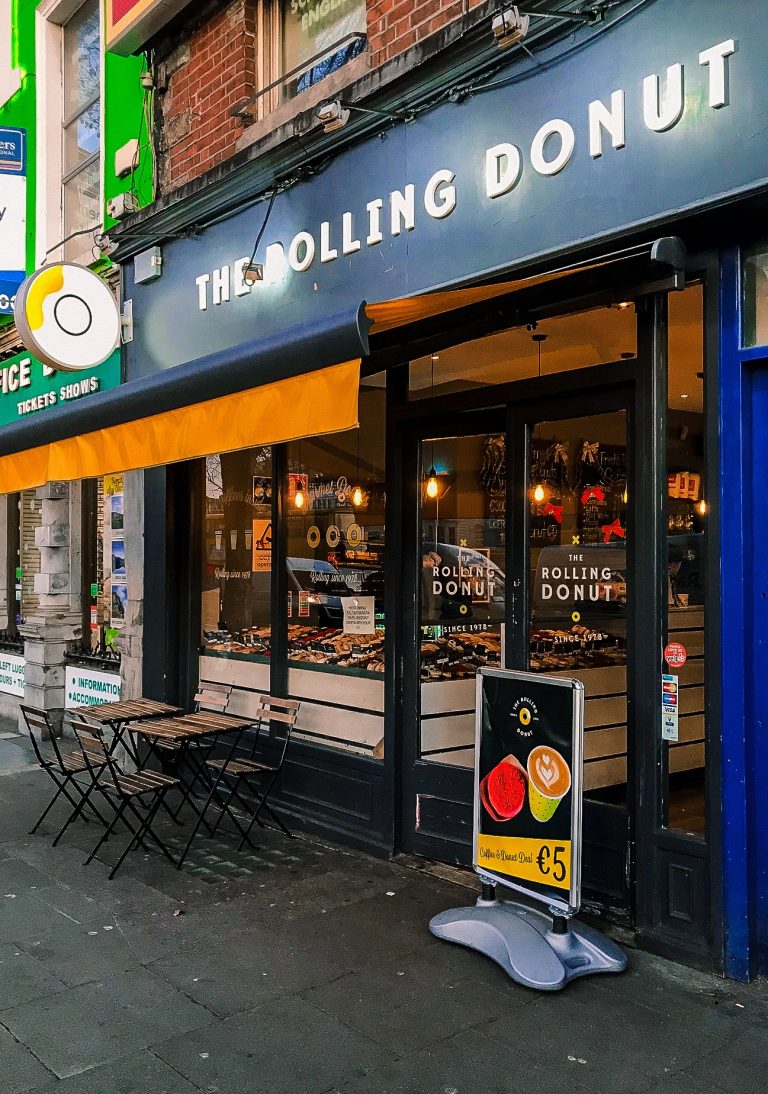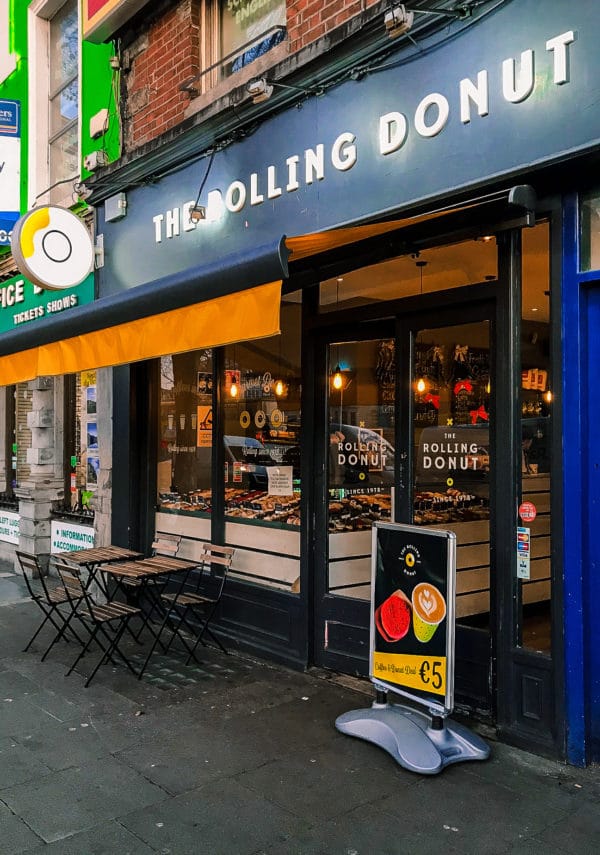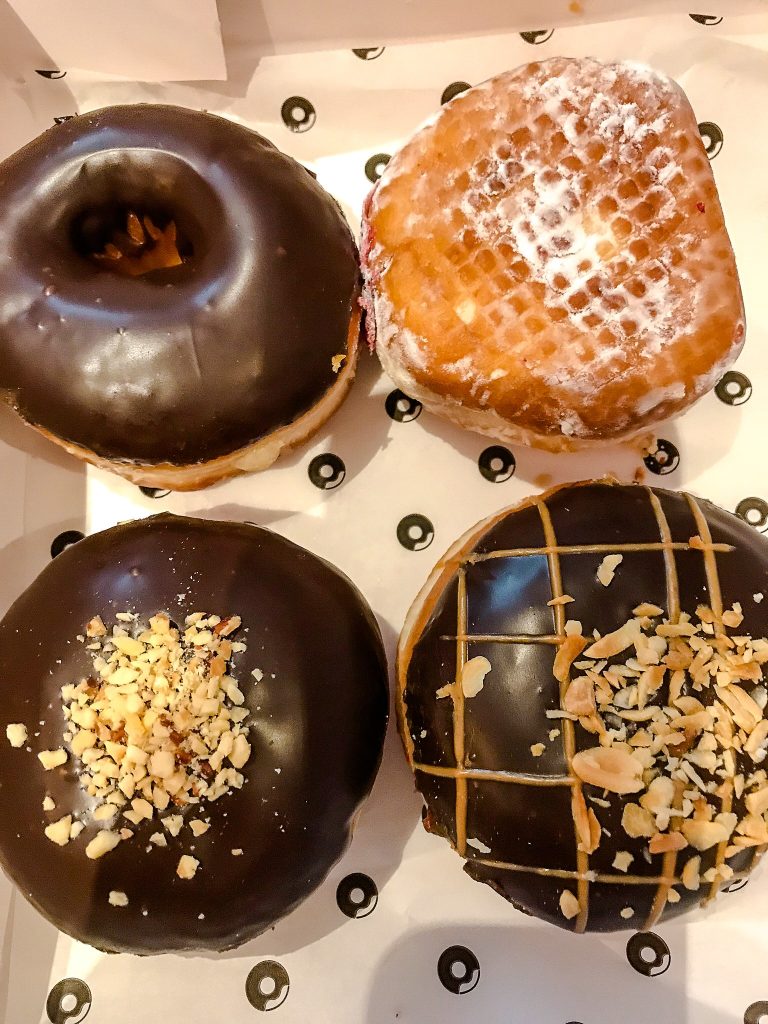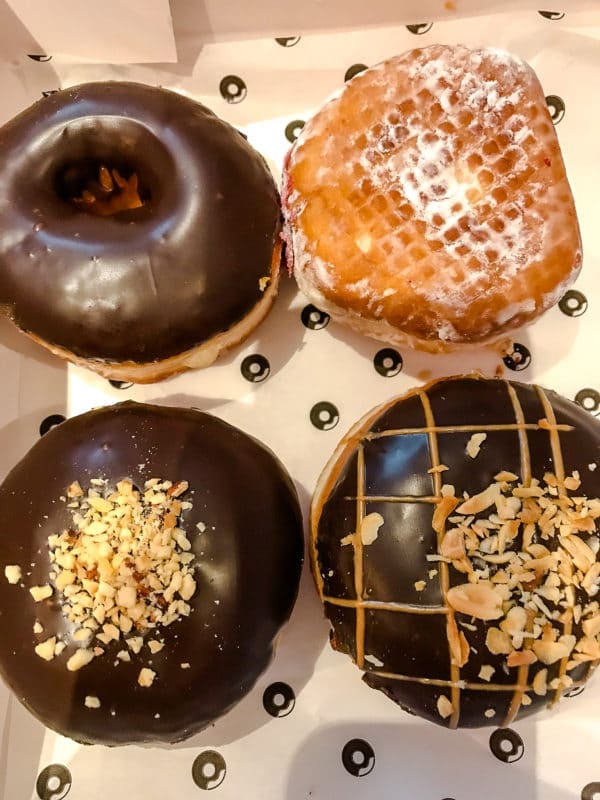 We enjoyed walking along the river and ended up grabbing donuts at a place Joe read about called The Rolling Donut. It is popular in Dublin with several locations and gosh, is it worth the hype. I'm embarrassed to say we barely got a picture because we ate them so fast! Definitely worth the calories if you are wanting something sweet in Dublin!
The Temple Bar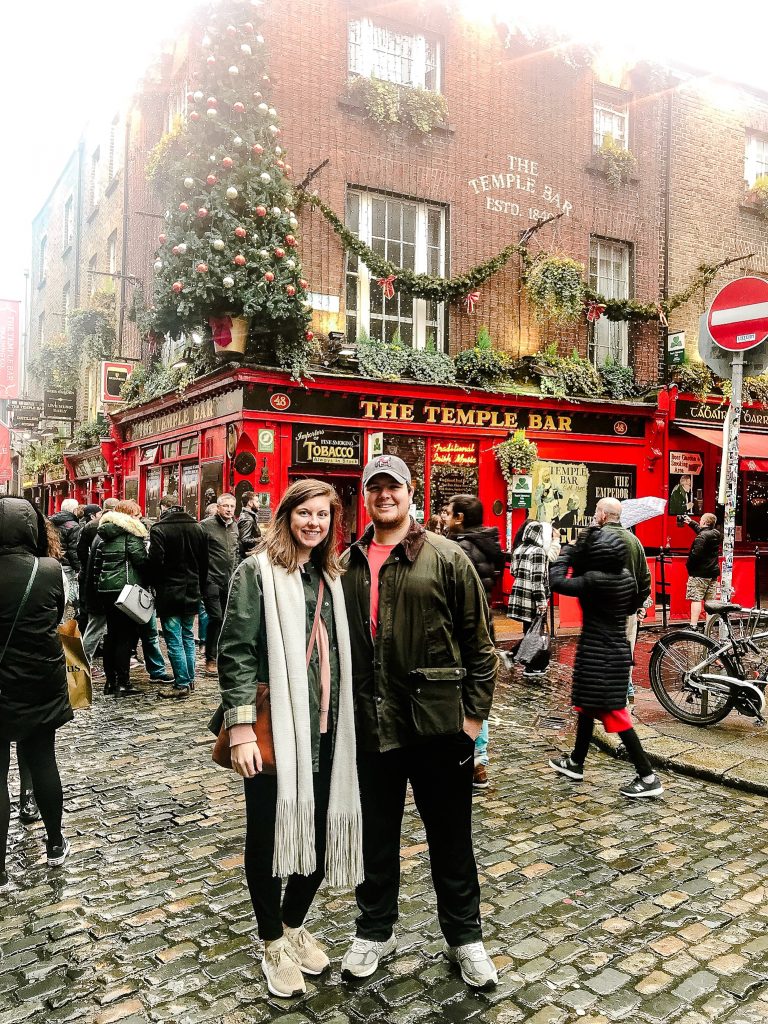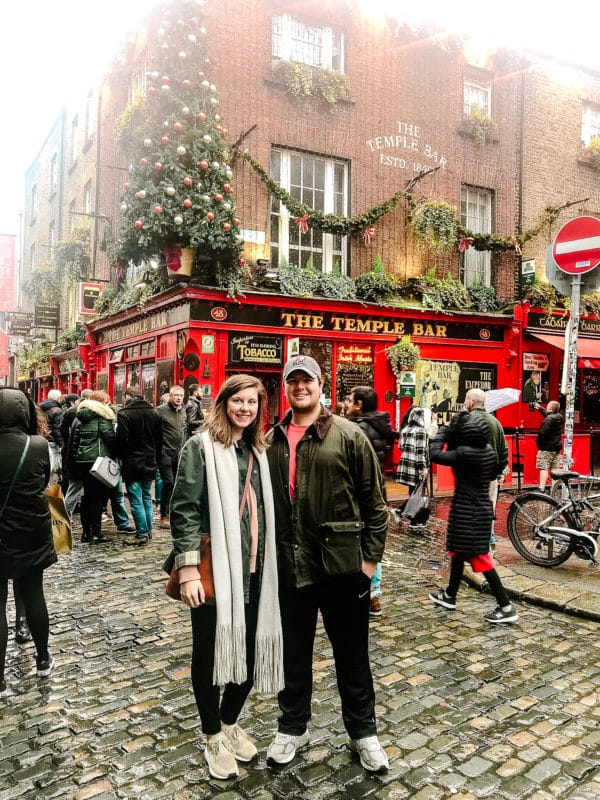 Very close to the bridge is the famous Temple Bar. A pub that has been around since 1840 and is filled with Irish culture, beer, and the largest collection of rare Whiskeys in Ireland. It is a tourist destination and such a fun experience.
Trinity College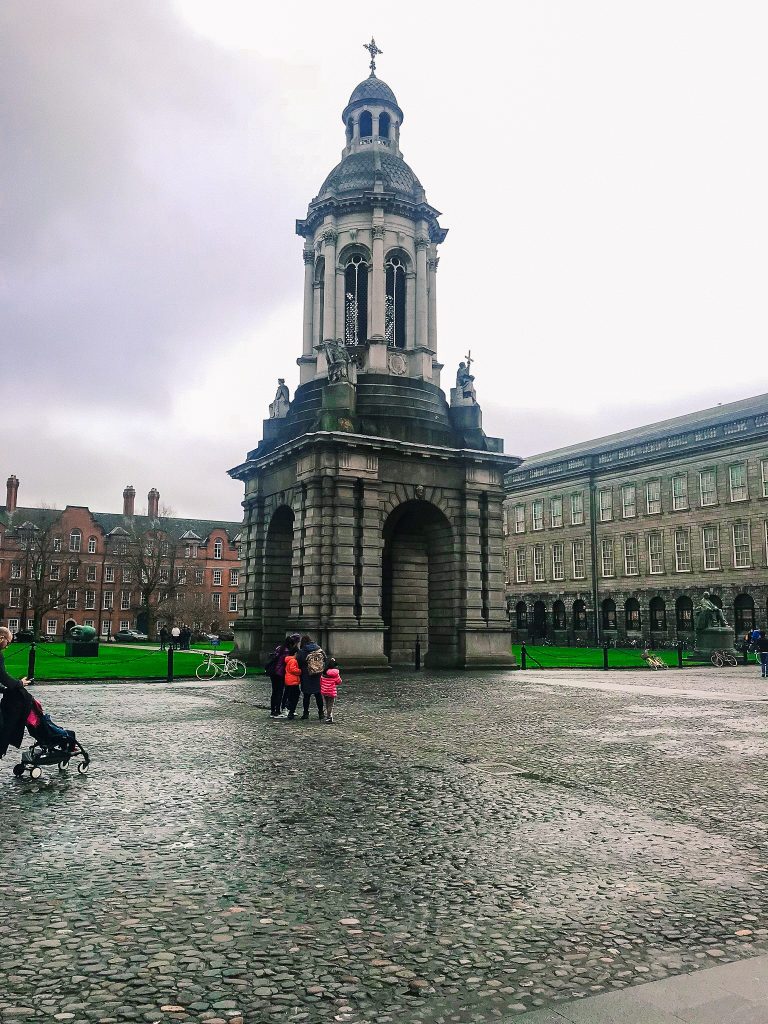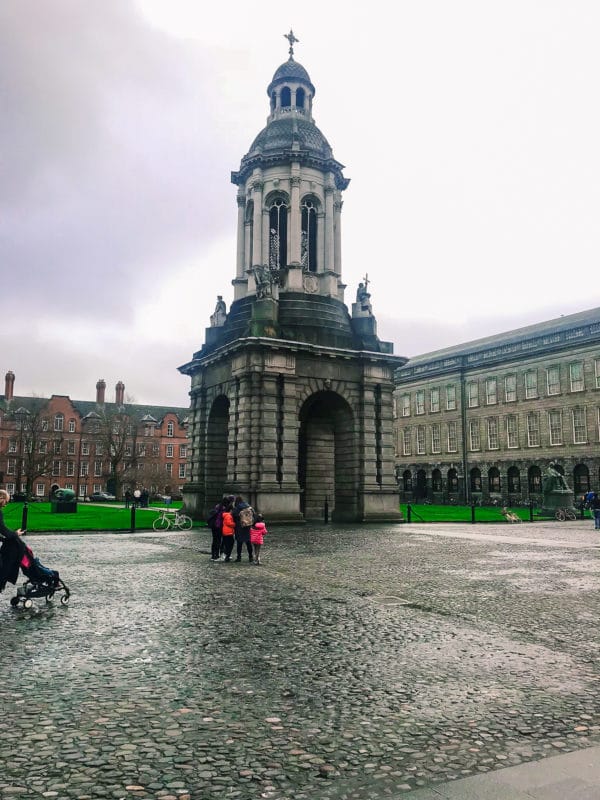 Trinity College is a beautiful university in the heart of Dublin.
Founded in 1592 by Queen Elizabeth to be modeled after Cambridge and Oxford. The university is stunning with some of the most beautiful architecture I have ever seen. It is also home to The Old Library, which features the Book of Kells. The Book of Kells is a manuscript believed to be created in 800AD containing the four Gospels of the New Testament.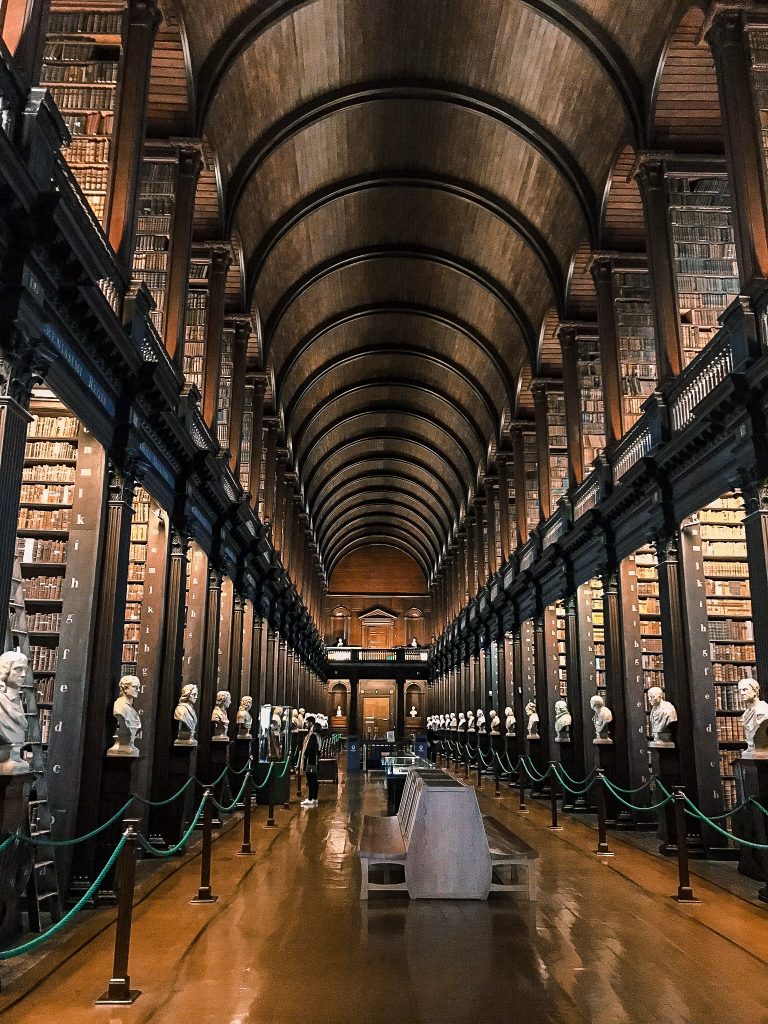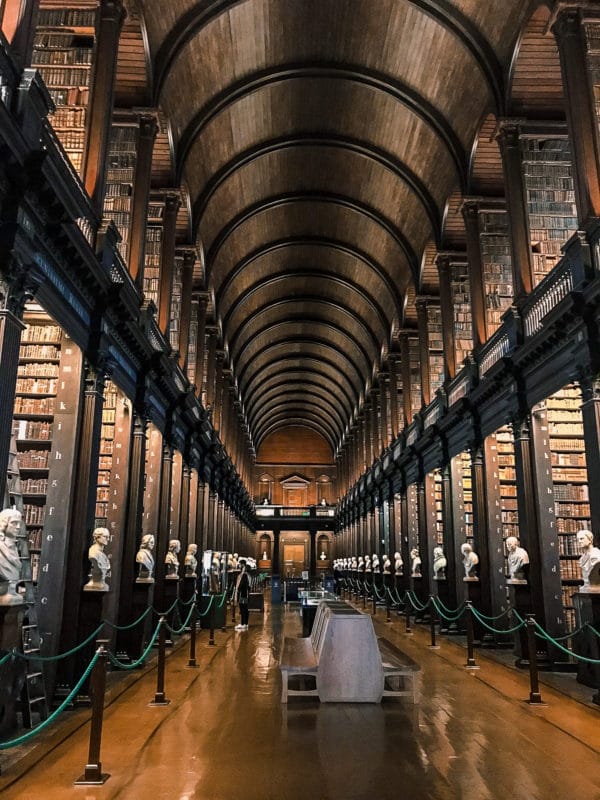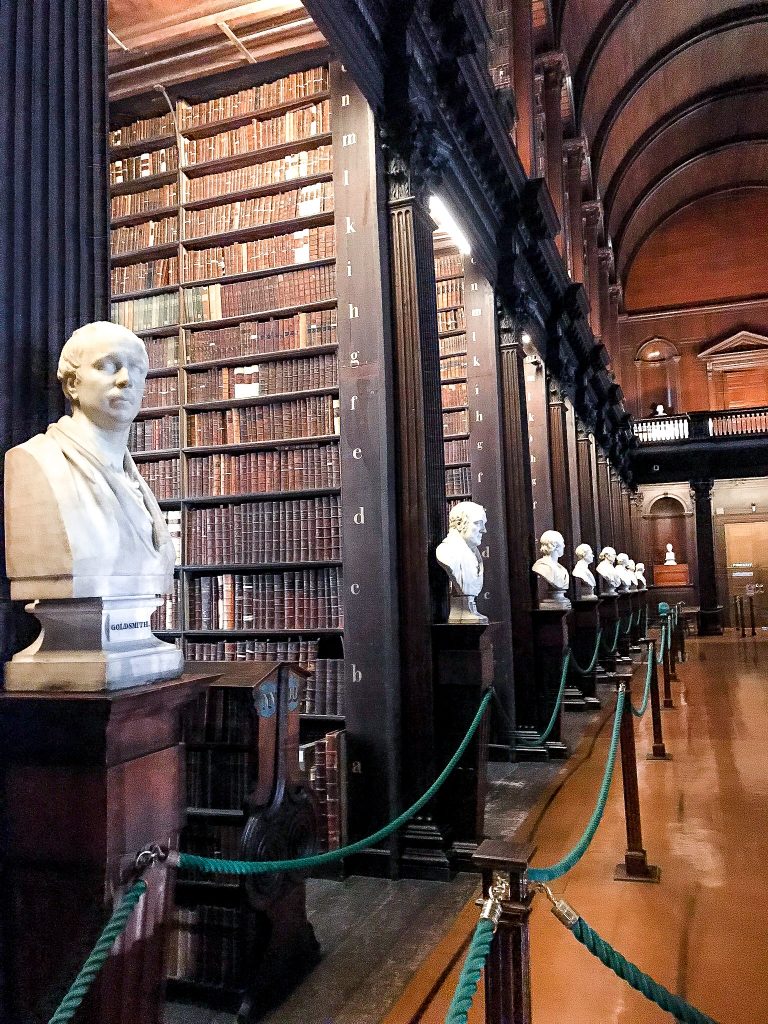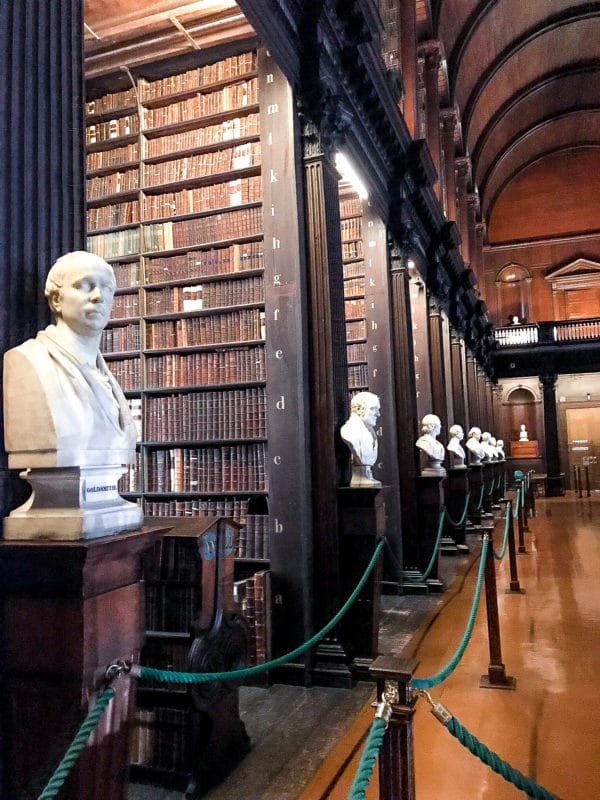 They have some of this on display in the library that you can see if you take a tour. For the Harry Potter fans, the library also features 'The Long Room' which was the inspiration for Hogwarts' library. And for those not interested in Harry Potter, it is still very neat to see!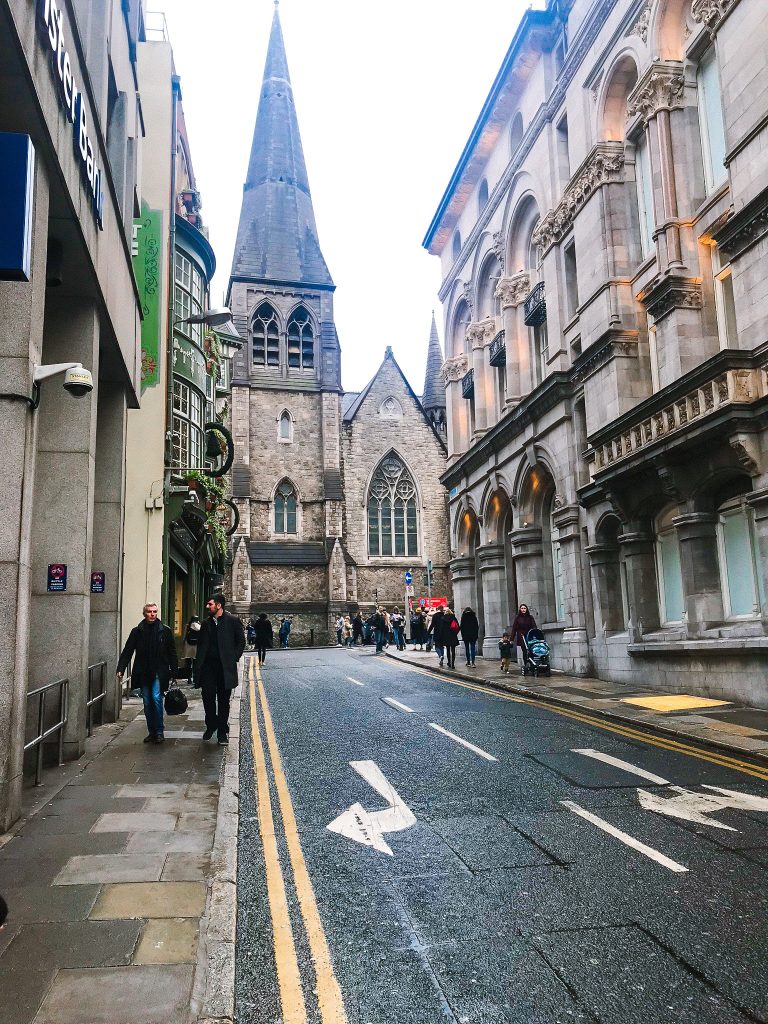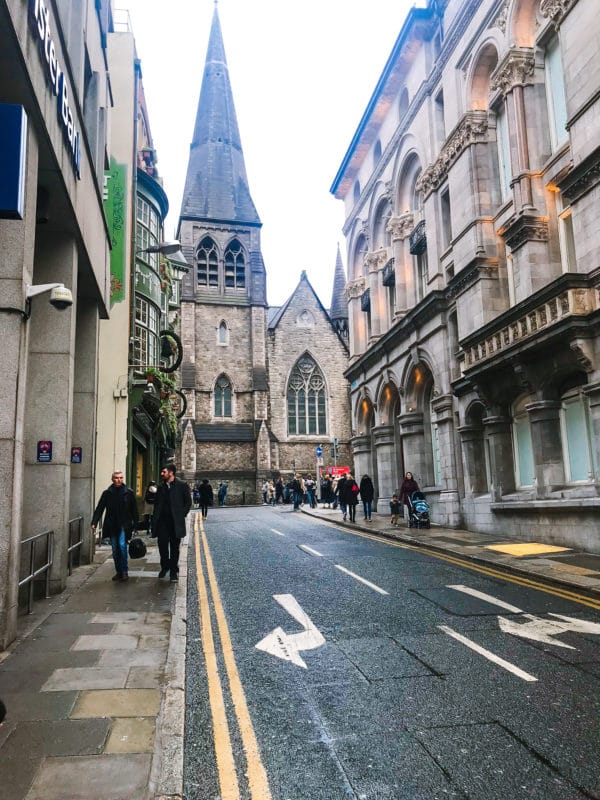 Right outside the College is a neat area with lots of shops, restaurants and cobblestone streets. We stopped at a coffee shop that had delicious pastries and lattes called, Brewbaker Cafe. A great area to explore!
Dublin Castle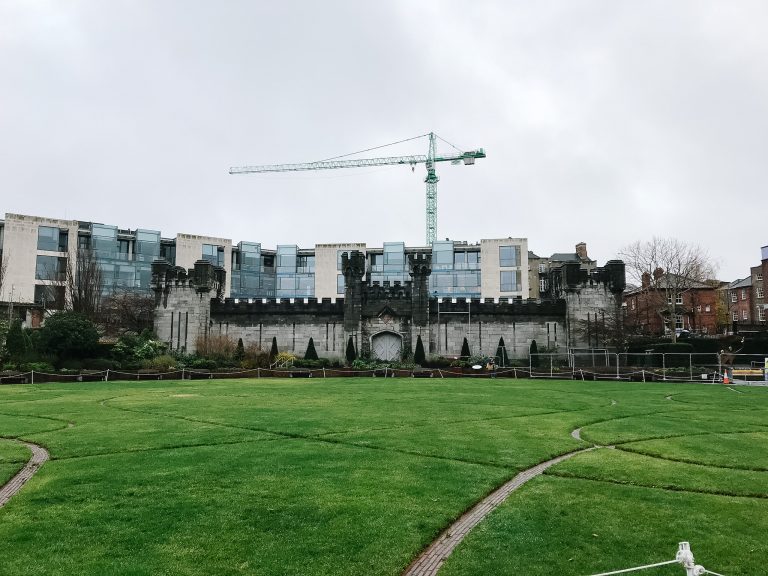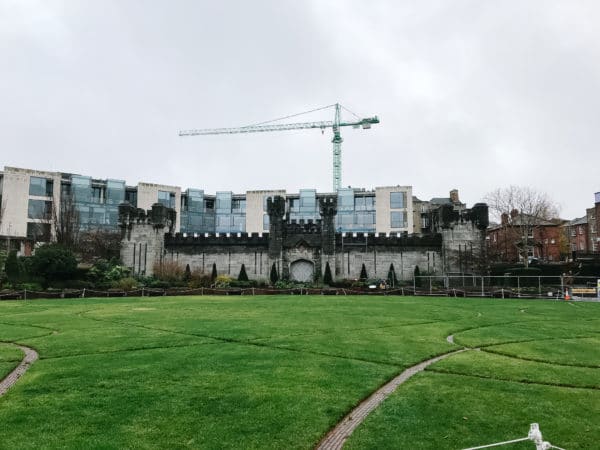 The Dublin Castle is centuries old and for over 700 years, was the seat of the British power in Ireland. It is now used by the Irish government for state events. It is so neat to see! They offer guided and self-guided tours, where you can experience the inside. A definite must do in Dublin!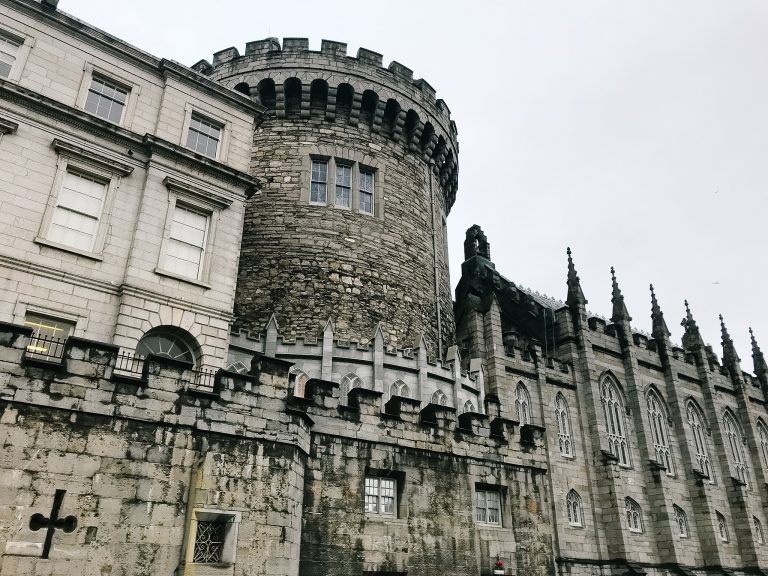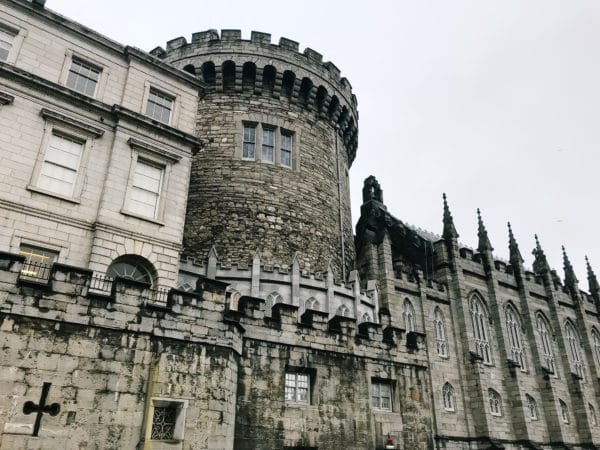 St. Patricks Cathedral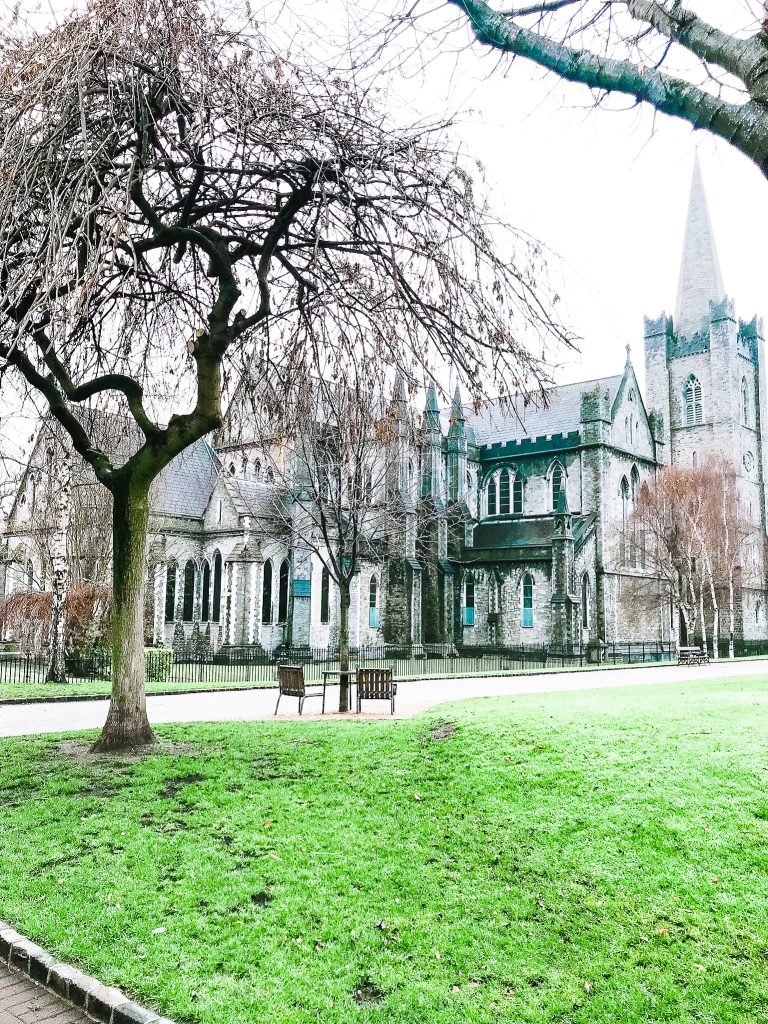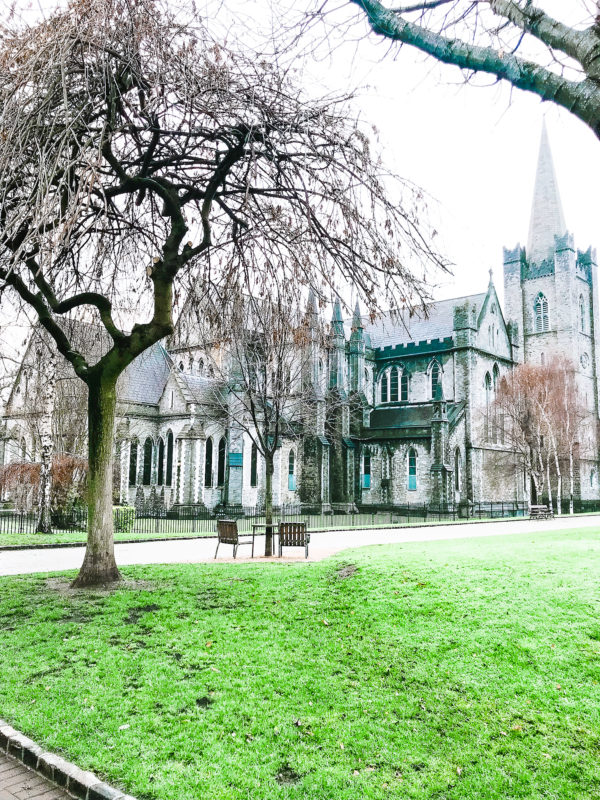 St. Patrick's Cathedral has been around since 1191. It is founded on the spot where St. Patrick baptized the first believers into the Christian church in Ireland nearly 1500 years ago.
It is one of the only remaining cathedrals in Ireland to have daily service. It is also the tallest and largest cathedral in Ireland with the most ornate, stunning architecture. They offer daily tours so you experience the gorgeous interior, as well.
St. Stephen's Green
St. Stephen's Green is a public park located in the heart of Dublin. At 22 acres, it is the largest park in the city. It is calming and beautiful and walking through is such a treat! It is cool to see locals sitting on a bench, enjoying the weather, or on a run, as well as, tourists taking it all in.
Grafton Street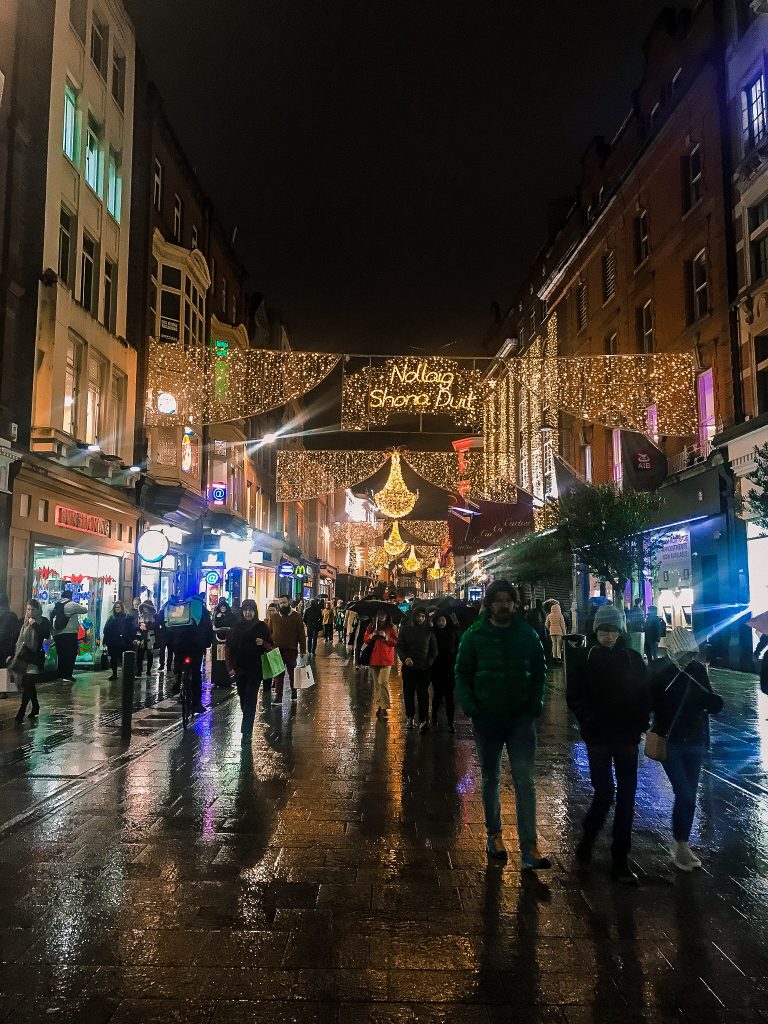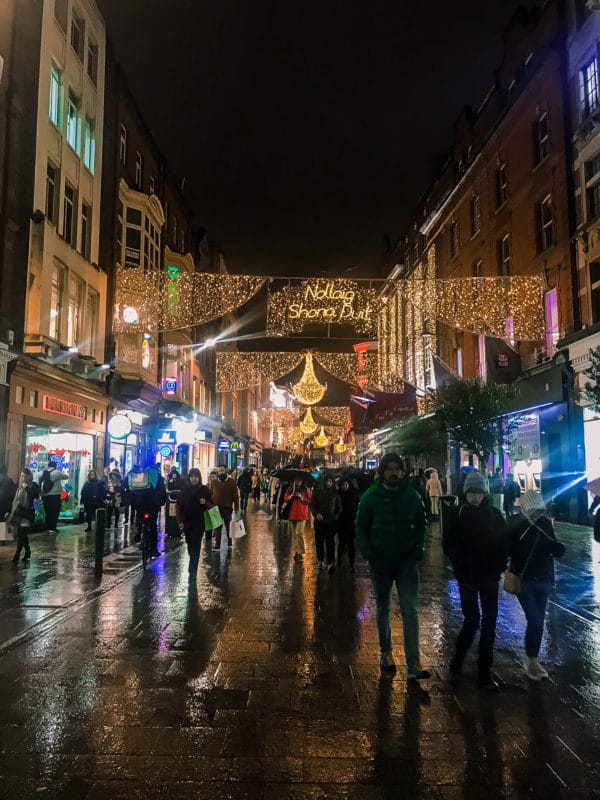 Grafton Street is the main shopping street in Dublin. It is mostly a pedestrian area with lots of high-end stores, as well as, more affordable shopping and lots of restaurants. It was such a fun area to be, especially since we visited during Christmas time with the decorations and everyone hustling to get their shopping done!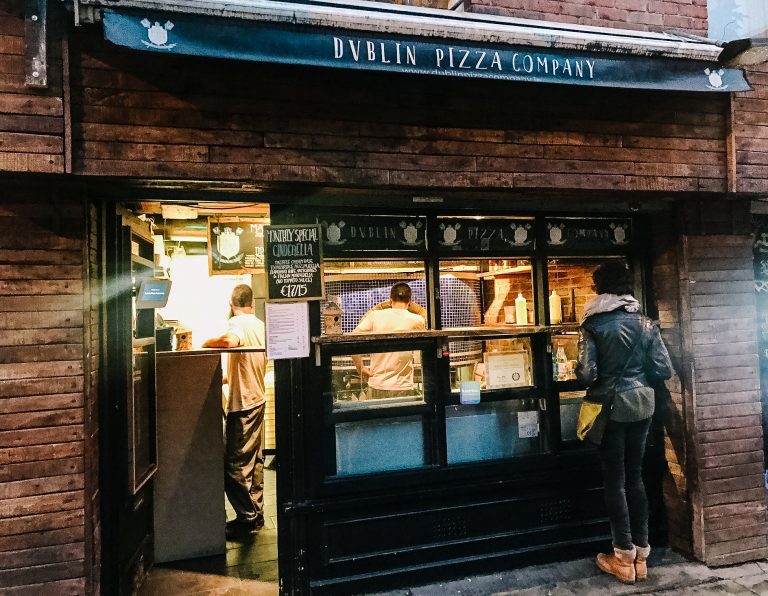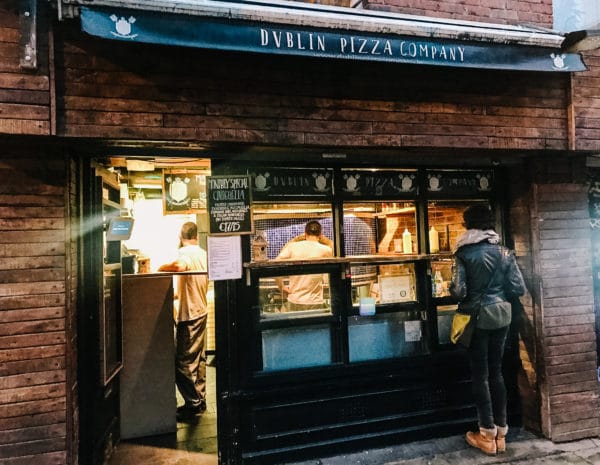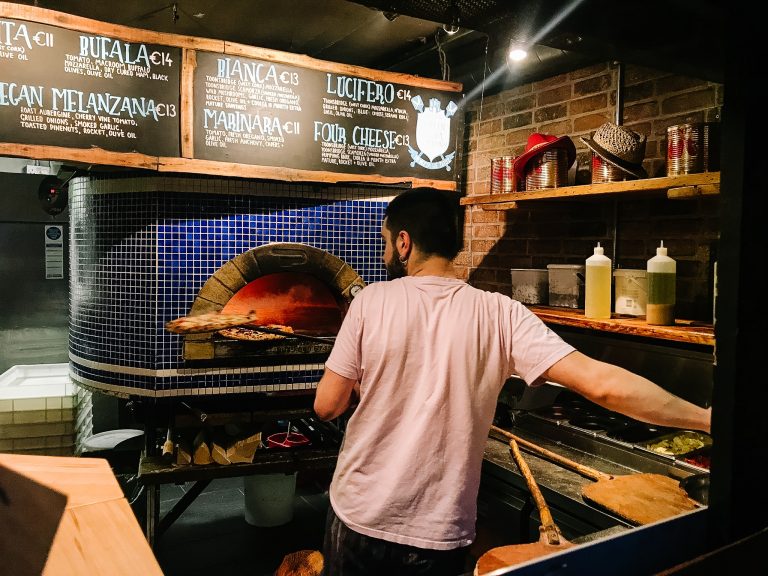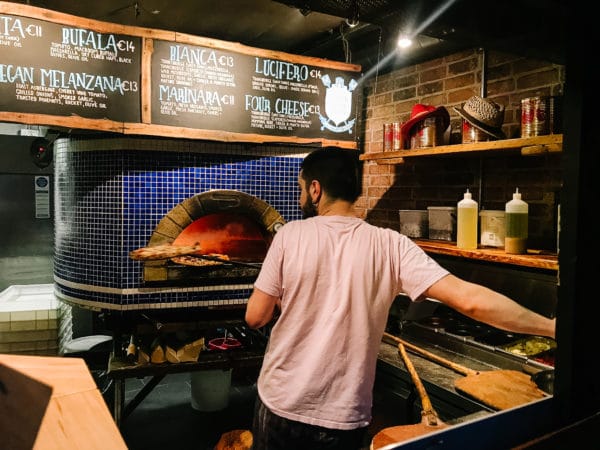 While in this area, we ventured down to the Dublin Pizza Company for dinner. Joe had heard great things about it, so we had to try it! There is no restaurant, but just a small window that opens to a kitchen where you order on the street and they make your pizza right there.
It was cool to watch them make our pizza with fresh, organic ingredients and put it in the woodfire oven to cook. Since there is no seating, they recommend taking your pizza right down the street to The Swan Bar where you can enjoy your pizza with a pint and some football (soccer) on! It was such a cool atmosphere with locals enjoying their evenings with friends.
Guiness Storehouse
We didn't get a chance to tour the Guinness Storehouse that has been in the city since 1759. For those of you who don't enjoy their dark Irish stout like myself, the Storehouse itself is still incredible to see. They also have a 360 degree roof-top bar that offers one of the best views of the Dublin sky-line. Be wary though, that the last admission is at 5PM, so you don't miss it like we did!
Phoenix Park
Another place we did not get to visit that I am still bummed about missing is Phoenix Park. It is Europe's largest walled park with a lot to see, but most notably, where you can spot wild deer. They are so used to people that they will even eat out of your hand! It looked like such a cool experience, but so you don't run into the same issue we did, plan ahead. It is a little outside the city where most of your stops will be and getting out there and back takes a while on public transportation. We didn't have enough time, so I would recommend taking a taxi or Uber if you decide to venture out there!
Dublin was such a fun city that we thoroughly enjoyed exploring, but we enjoyed exploring the rest of Ireland just as much! I can't wait to share our adventure across the Irish countryside with you next week!
Kat