Y'all enjoyed the Mallards so much from The Lake post, I thought I'd share some more of them with you.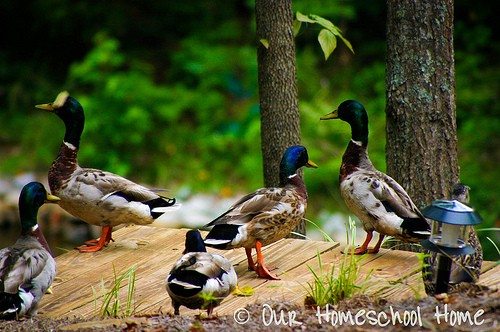 This is the original photo that I shared in The Lake post. Aren't they pretty?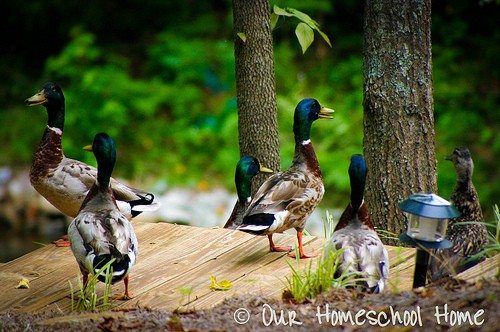 And here they are chatting with us. Wow, those boys could talk!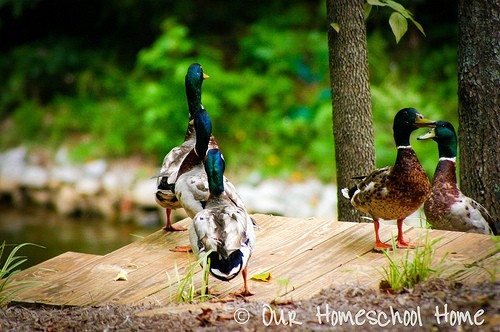 And talk about orderly! Look at how they just lined right up! Now, as a Mama I sure want to know how to get that sort of reaction from people!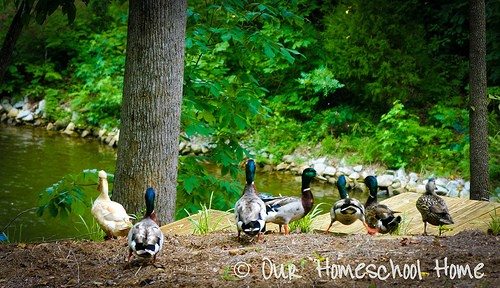 Take a look at the fella to the middle right. He was showing us his cool move. Maybe you call it The Duck Strut or something. Whatever you call it, he sure could do it.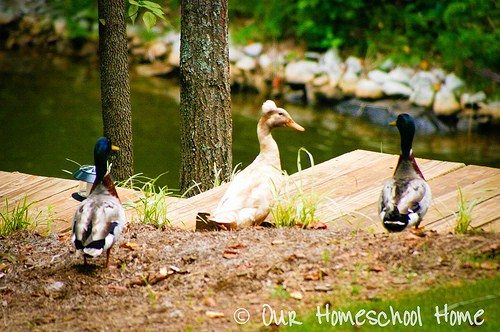 But the white feller with the crown on his head is not a goose. We think we identified him as a white crested duck, but if you know for certain please tell us. He just made me think he was quiet formal with his crown atop his head. So we named him Duck King.
I do think they may be waiting on us. I better make sure to save the heels off of our bread to feed these guys. I'd hate to have the Duck King mad at us. He might call a revolt!