Classic Vanilla Buttercream Frosting Recipe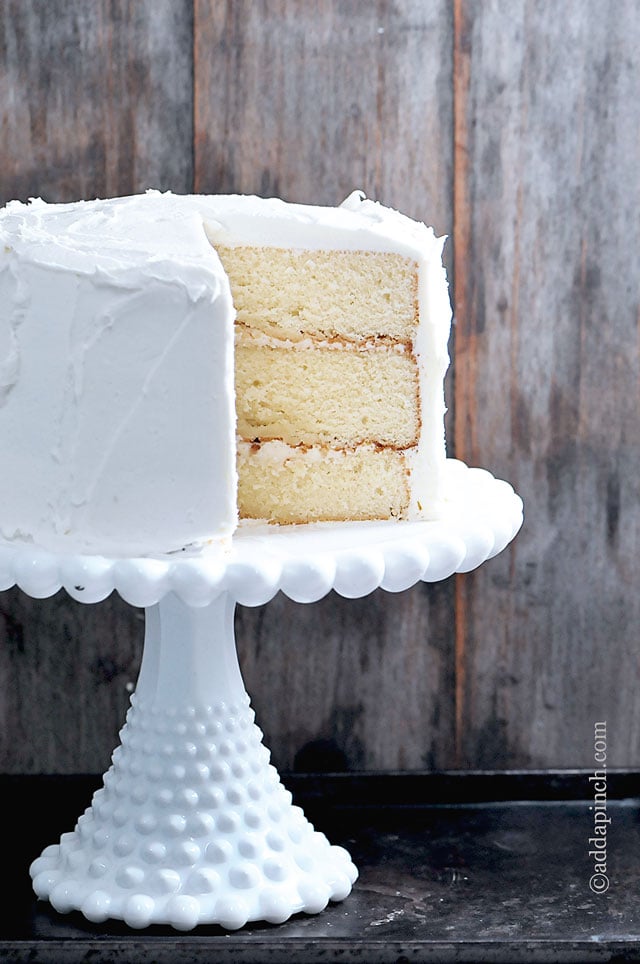 Author:
Robyn Stone | Add a Pinch
1 cup butter (2 sticks), softened
3 - 4 cups confectioner's sugar, sifted
2 teaspoons vanilla
pinch salt
2-3 tablespoons milk, heavy cream, or half-and-half
Place softened butter into the bowl of a stand mixer that has been fitted with the paddle attachment. Turn the mixer on a medium setting and cream the butter until it is smooth and has lightened in color, about 3 minutes.
Add confectioner's sugar, ½ a cup at a time. After each cup has been incorporated, turn the mixer onto the highest speed setting and for about 10 seconds to lighten the frosting.
Add vanilla and a pinch of salt and combine until well-incorporated.
Add milk, heavy cream or half-and-half until the frosting has reached the preferred consistency. For a firmer frosting, add more confectioner's sugar, a ¼ cup at a time. For a softer frosting, add more milk or cream, a tablespoon at a time.
If you want to make the buttercream frosting ahead, place it into an airtight container and refrigerate. When ready to use, let the frosting come to room temperature, then beat it again with the mixer until fluffy.
Recipe by
Add a Pinch
at https://addapinch.com/classic-vanilla-buttercream-frosting-recipe/