Perfect Pancake Muffins Recipe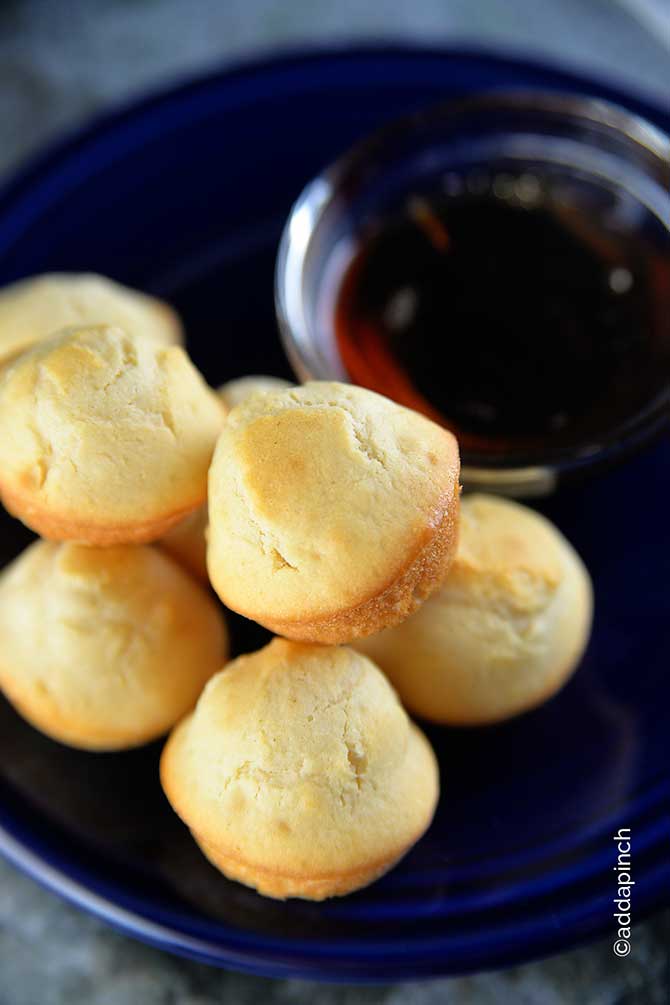 Author:
Robyn Stone | Add a Pinch
2 cups all-purpose flour
3 tablespoons granulated sugar
1½ teaspoons baking powder
1 teaspoon baking soda
pinch of salt
2 cups buttermilk
1 egg
¼ cup melted butter
maple syrup, warmed
Preheat oven to 350º F oven. Spray a mini-muffin tin with nonstick baking spray. Set aside.
Whisk together flour, sugar, baking powder, baking soda, and pinch of salt in a medium bowl. Whisk together buttermilk, egg, and melted butter or cooking oil in a 2-cup measuring cup. Pour buttermilk mixture slowly into the flour mixture, stirring to combine as you pour. Allow to rest for about 3 minutes.
Scoop pancake batter and fill each indention of mini muffin tin about ½ full. Bake for 13-15 minutes, until a toothpick inserted in the center comes out clean.
Serve with warmed maple syrup for dipping.
Recipe by
Add a Pinch
at https://addapinch.com/perfect-pancake-muffins-recipe/