Stuffed Peppers Recipe with Cornbread Crust Recipe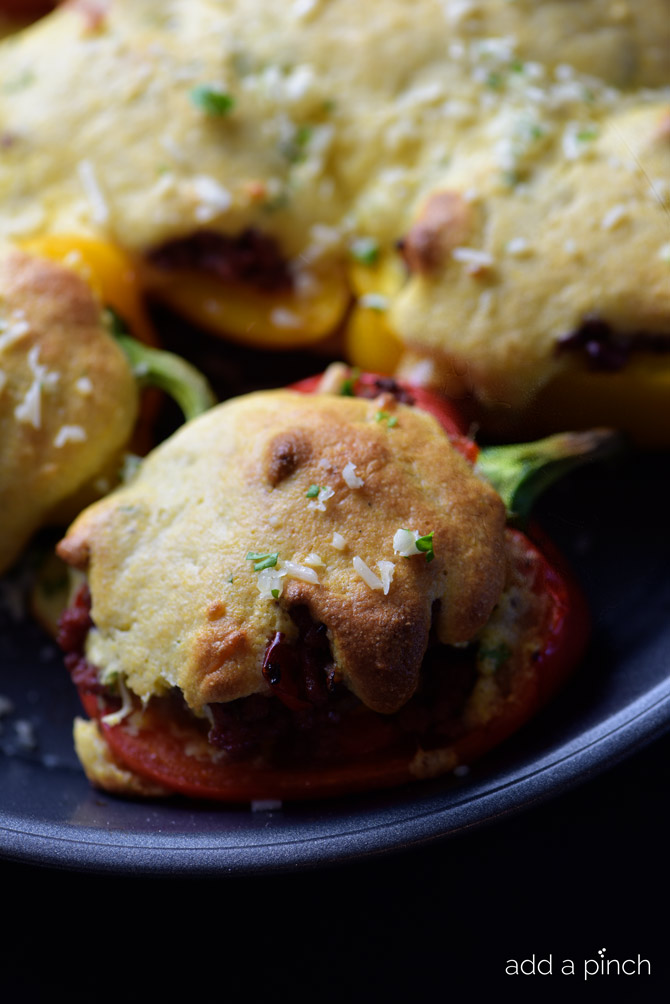 Author:
Robyn Stone | Add a Pinch
4 - 6 red, yellow, or green peppers, cut in half and deseeded
2 pounds ground beef
1 tablespoon Worcestershire sauce
½ medium onion, diced
2 cloves garlic, minced
1 teaspoon dried oregano
½ teaspoon salt
1 package Martha White® cornbread mix
1 egg
½ cup buttermilk
1 cup grated parmesan cheese
½ cup fresh parsley, chopped
Preheat oven 350º F.
Place pepper halves, open side up, into a medium skillet or casserole dish.
Brown ground beef with the Worcestershire sauce in a large skillet over medium heat. Remove from heat and drain any drippings from the skillet. Stir in onion, garlic, oregano and salt. Spoon ground beef mixture into the openings of the peppers.
Mix together cornbread mix, egg, buttermilk, Parmesan, and parsley. Spoon over top of filled peppers and bake until cornbread topping has cooked through and lightly browned, about 14 - 15 minutes. Remove from oven and serve.
Recipe by
Add a Pinch
at https://addapinch.com/stuffed-peppers-recipe-with-cornbread-crust-recipe/