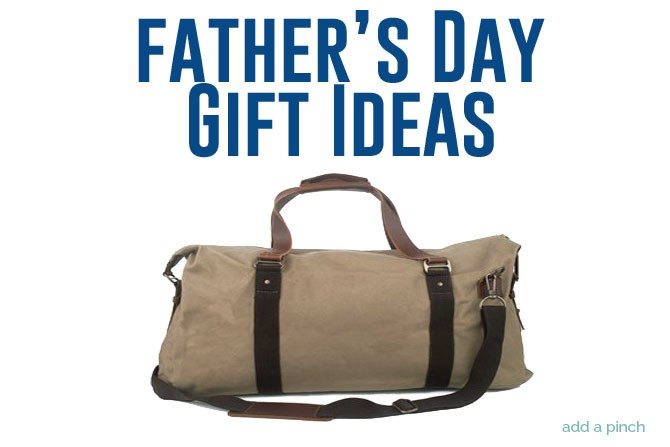 They are so special in our lives… those special men we affectionately call Dad (or Daddy, Father, Pop or the like). While they usually don't ever ask for much, they deserve the world!
I've found with a few ideas for some special and unique gifts for those dads in your life.
Happy Father's Day to all of you special Dads! Thank you for all you do!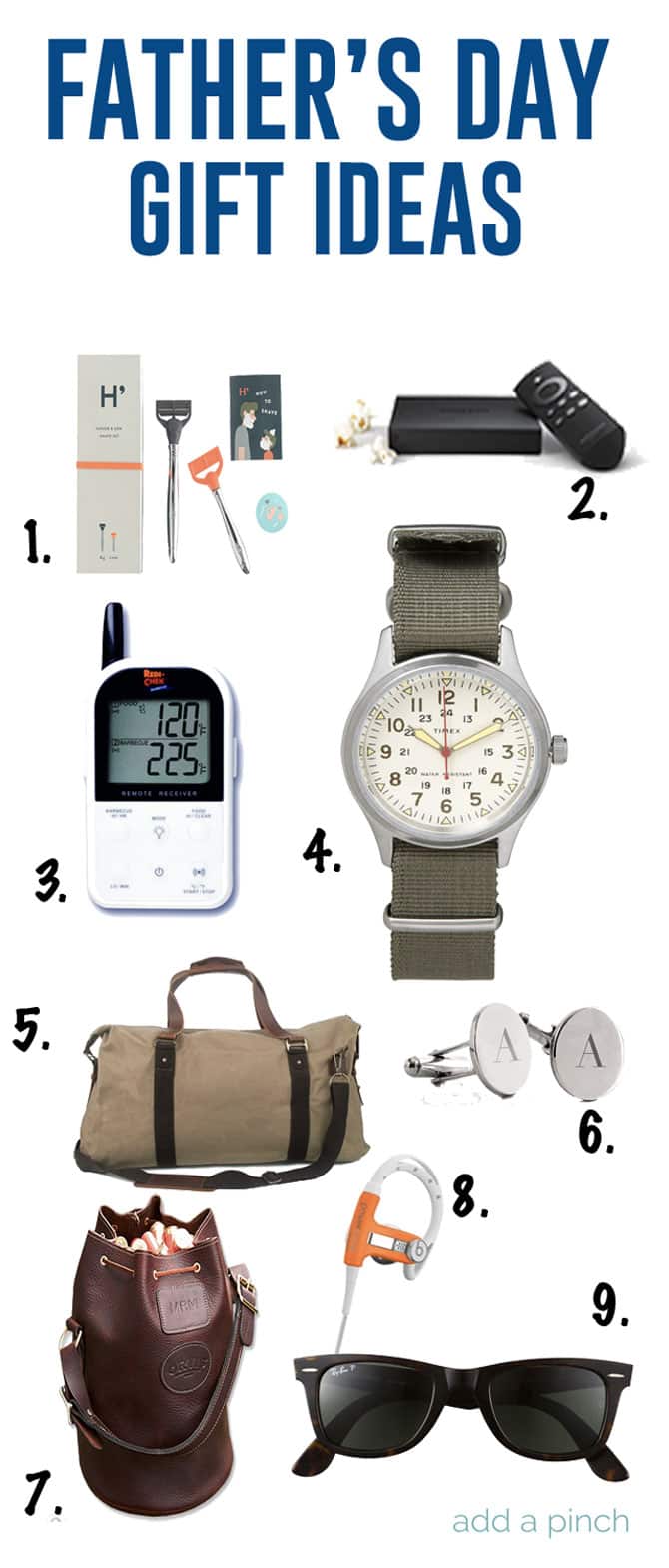 1. Little boys dream of the day they can shave just like their Dads. Now they can "shave" with Dad and have a "razor" that looks just like his! And Dad gets a high quality razor in this Father / Son Shave Set!
2. The Amazon Fire TV is great for the dad that enjoys his entertainment!
3. This Army Steel Watch is based on a 1940s style from the Timex archives that was created for the US Army. I know a few guys who would love this watch!
4. A remote BBQ thermometer that alerts your phone when the food is at temp? Yes, definitely a father-friendly gadget!
5. A great duffle bag for those weekend trips or to carry back and forth to they gym is always a great idea.
6. These cufflinks are classic – and very handsome. Add his monogram and these will be his favorite, go-to pair to wear all the time.
7. This leather shell bucket can be monogrammed for the shooting enthusiast Dad in your life! It is crafted of such thick, gorgeous leather that you might even grab it to store all the remotes!
8. He can grab his tennis shoes and enjoy his run and his tunes with these great earbuds. They'll be just as good for taking calls when he's working, too.
9. He'll be ready for summer and always in style with these classic wayfarer sunglasses.